Nothing sets the mood of an event quite like invitations especially when it is a rustic themed wedding.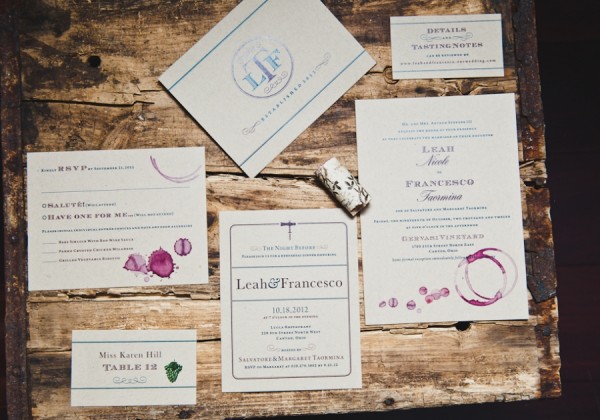 We've worked with wine rings in the first invitation suite for a rustic chic wedding. The couple was getting married at a vineyard in Ohio. Trilogy Event Design's award-winning Graphic Designer Francesca Staffieri created the wine rings and placed them on the invitation suite in such a way as to make them appear as if they truly were accidentally spilled wine (notice how the one ring actually runs over the wording on the invitation).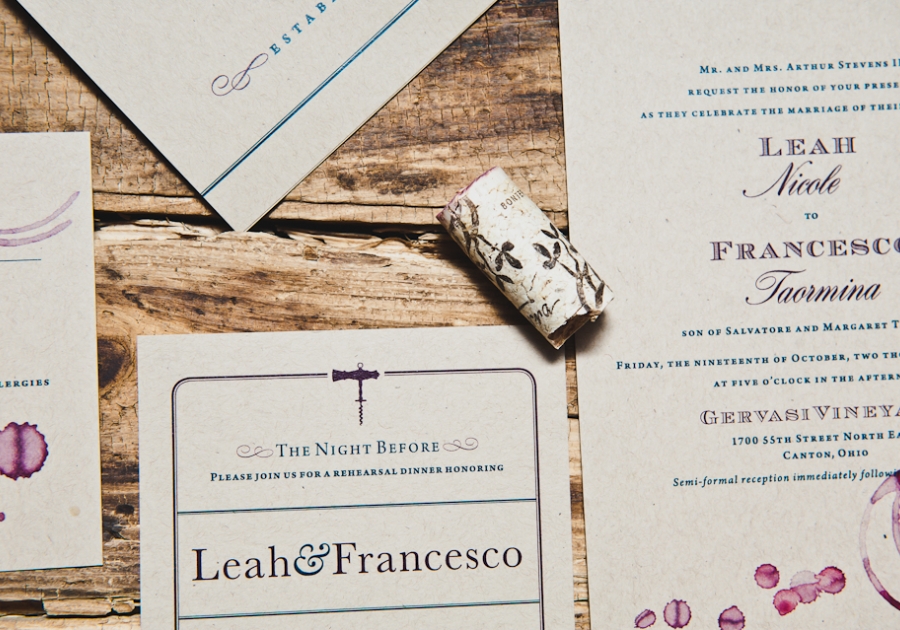 Photo credit: BG Productions
The paper stock used for this set was called Paper Bag. Browns are used a lot in rustic sets.
Fonts for rustic invitations truly can be variable depending upon what the couple likes; many couples are opting to have their names in a script font and the rest of the wording done with a more modern font.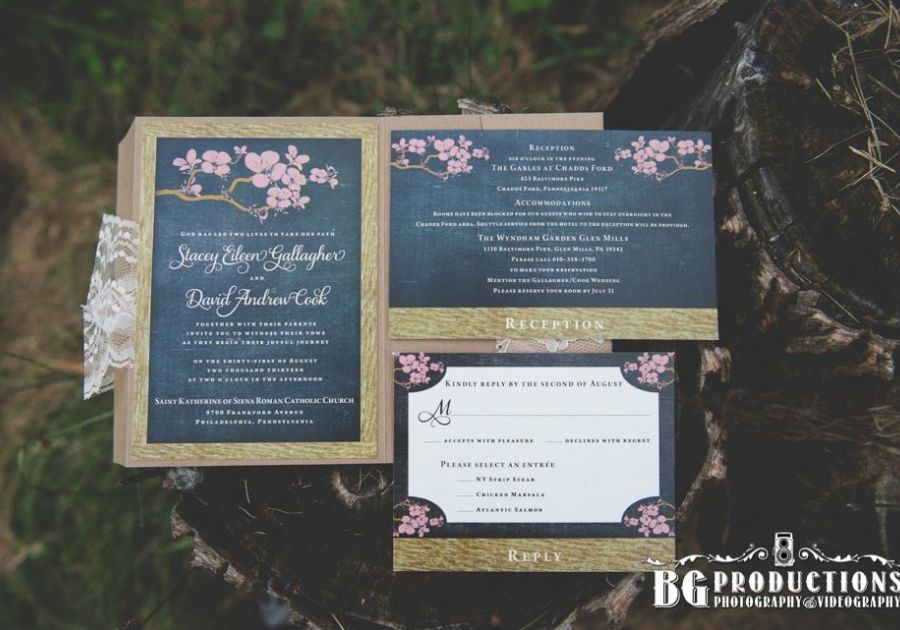 Photo credit: BG Productions
The second suite also fits in with a rustic wedding, utilizing a lace embellishment. The pocketfold was very close to the paper bag style paper with a designed wooden frame. Every corner of the card was then subsequently punched to create a patterned edge.
Both suites featured business card style seating cards that could be placed in corks.