First, use beach elements sparingly to not overwhelm guests with this theme but to accent it perfectly.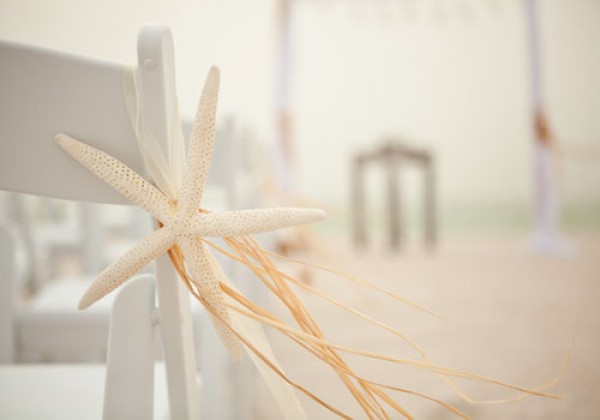 Photo credit: Tied the Knot Beach Weddings
Seat Assignments: Adhere a different shell to guest seating cards to guide them to the appropriate table.
Affix small white starfish to burlap bunting draped chairs, raffia or braided nautical rope for a simple yet elegant beach theme for your Jersey Shore beach wedding. Or, consider this same idea as the focal point to the flower girl basket.
Photo credit: Etsy
Ring Holder: Use the underside of a seashell or one side of a starfish instead of the traditional pillow to hold your wedding rings for your Jersey Shore wedding ceremony. Votive candles centered in glass vases with sand and intermittently sprinkled with shells or one sand dollar make easy breezy beach themed centerpieces.
Photo credit: Maria Robledo/Martha Stewart Weddings
Bouquet: Translucent capiz shells add a soft beach vibe to your beautiful bouquet without taking attention away from the flowers.
Wedding Cake: The wedding cake is an ideal opportunity to reflect a beach theme with shells as the center or scattered on the side.
Party favors: Ocean City's own Rauhauser's chocolate seashells really appear like authentic seashells for your beach wedding party favor. But much tastier, of course!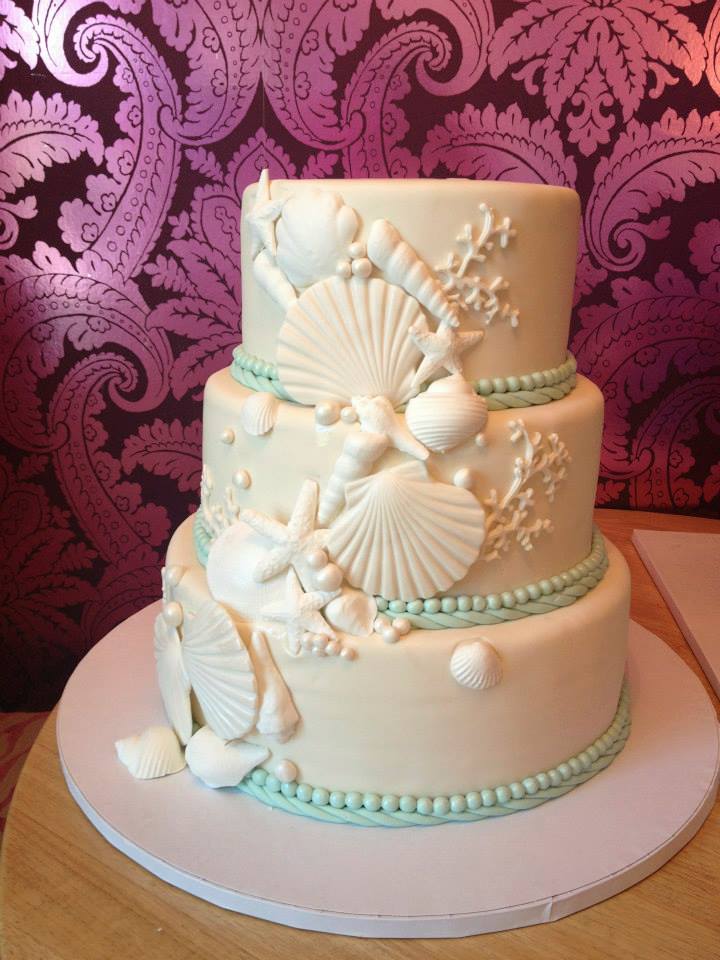 Photo credit: The Cake Boutique