Spotlighting Lehigh Valley and Berks County this Week! Let's not forget the beautiful venues of Berks and Lehigh Valley! Beyond uniqueness like the spectacular stars of the Reading Public Museum or the majestic Stokesay Castle. The rustic charm of Reading Art Works, The Bally Spring Inn, or Willow Brook Farm. Lastly the beautiful picturesque views behind the Blue Mountain Resort! Fall is in the air, and engagement season is right around the corner! Living in Pennsylvania there are many great places to get married; this week we're featuring in Lehigh Valley and Berks County PA.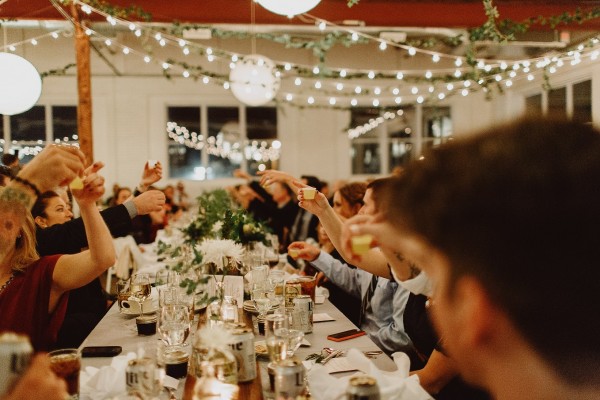 Photo Credit: Reading Art Works
Stokesay Castle: If you want a unique venue, then this is the place. Be transported back to the 13th century and bring an experiential wedding to life! Whether you want your wedding to be indoor or outdoor, your fairy tale will truly come to life in this beautiful site nestled beneath the wood of Berks County.
Reading Art Works: If you are looking for a venue that takes rustic to a new level this may be just what you are looking for! When designed, the venue incorporated not only rustic charm but different artistic influence, bringing a unique, intimate experience to the wedding party.
The Bally Spring Inn: The Bally Spring Inn, located in a peaceful country setting, is a beautifully restored 19th-century rustic barn wedding venue in Barto, that will make your wedding day one-of-a-kind. Come see this rustic venue and impress your guests with a day they will never forget.
Reading Public Museum & Planetarium: This venue truly has it all, from the kiss under the planetarium stars, to the I Do's on the stone terrace. This site truly gives you a variety of experiences in one magical night. A unique museum, a creative art display or the simple yet beautifully rustic outside garden.
Blue Mountain Resort: Talk about beautiful places to get married! This venue is one for the books when it comes to breath-taking views and uniqueness. Surprisingly placed in the middle of Pennsylvania this mountainside resort is the perfect home away from home venue to make all of your wedding dreams come true.
Willow Brook Farm: This venue is rustic at its finest! If you crave for that classic barn feel with a modern twist this venue may be perfect for you. Just imagine your wedding within the vast green fields of this beautiful setting and watch your outdoor wedding become a true dream.
Still searching for incredible venues? Click here! Looking for wonderful vendors? Click here!