Spring is the season representing new life, flowers and refreshing palettes. We have gathered inspiration from weddings in the Philadelphia area to showcase the best Spring has to offer from pomanders full of texture, pastel bouquets, tablescapes and food station décor popping with color.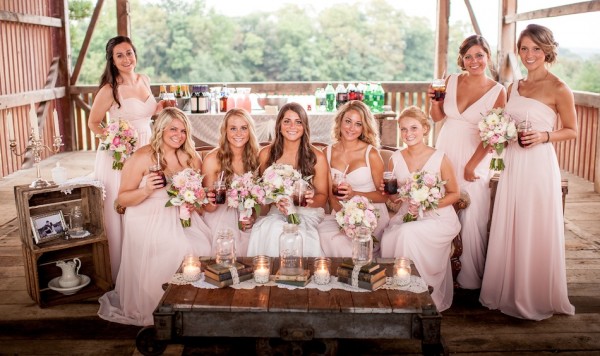 Photo: The Farm at Eagles Ridge
This recent rustic wedding at the Farm at Eagles Ridge in Lancaster allows for the perfect backdrop against a flowing white bridal gown and bridesmaids dresses in soft dusty pinks.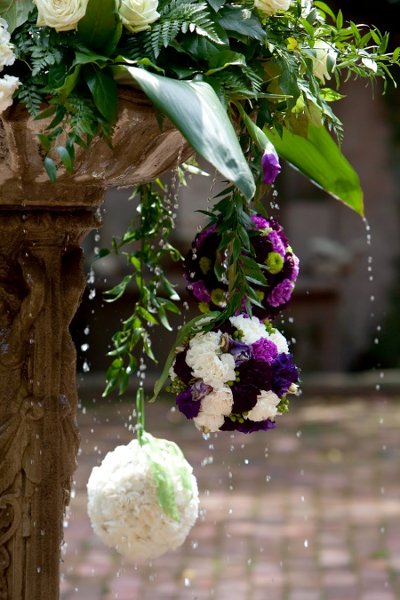 Photo: Mark Bryan Designs
These cascading pomanders in white and a spectrum of purples by Bucks County wedding florist Mark Bryan Designs brings a depth and vitality to the presentation that almost makes this past winter worth the trouble, if this is the result.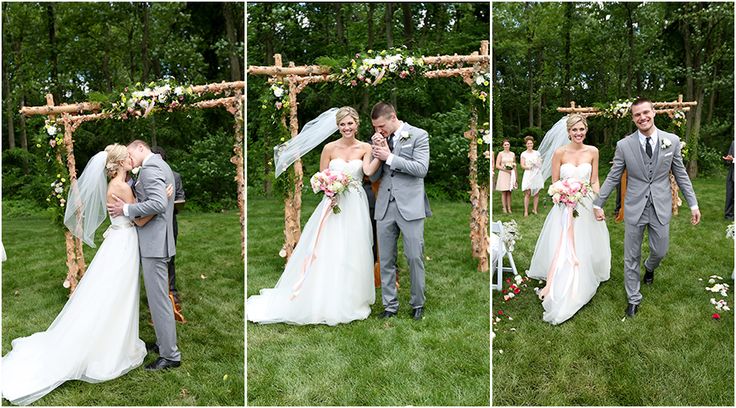 Photo credit: Brandywine Manor House/Marie Labbancz Photography
Brandywine Manor House's alter adorned with cheery spring florals frames the ceremony in a natural outdoorsy way with a lush background and petals accenting the ground cover. Perfect for this Chester County wedding venue!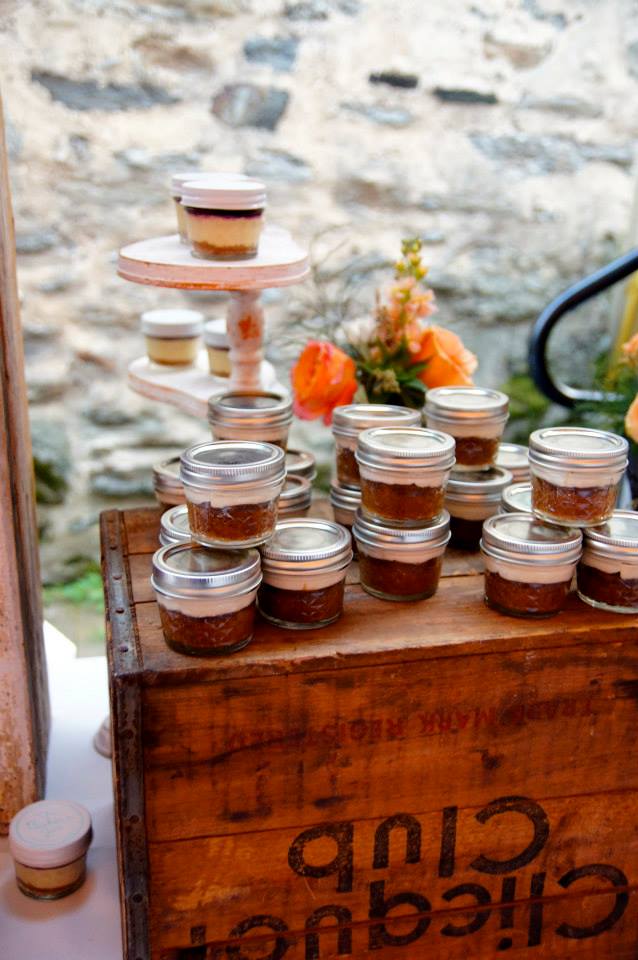 Photo: Diverse Catering
Philadelphia own Diverse Catering has a style that offers just the right touch with delightful peach florals juxtaposed against a dark rustic wood. These rustic and tasty looking party favors probably won't make it all of the way home.