If you are looking for color ideas for your upcoming Philadelphia wedding or special event, you should definitely check out two of the amazing Pantone colors of the season, Radiant Orchid and Dazzling Blue!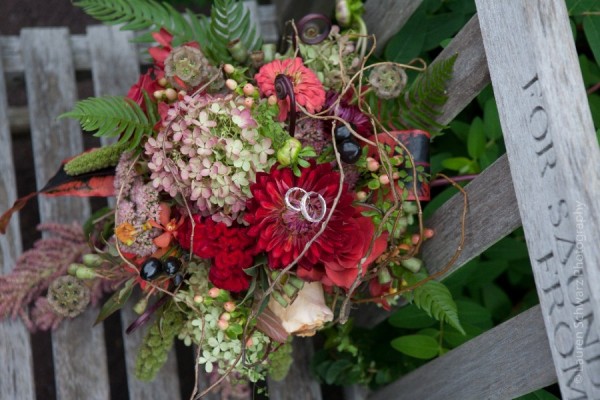 Dazzling Blue closely mimics Cobalt Blue, which has been a major trend on both the runways and in the street in the past. Described as a 'bright navy', Pantone describes the shade as 'scintillating' and 'bold'. Regardless of whether it is used as an accent for grays and blacks or as a pairing for yellows and fuchsia, this striking color looks great everywhere and on everyone. As you can see in this image below, it also makes a stunning backdrop for crisp white and can make your tablescapes really pop!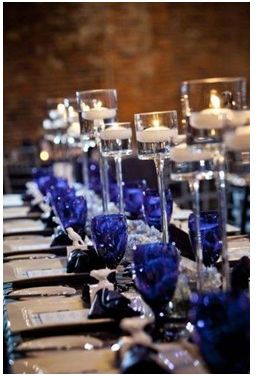 Radiant Orchid is a beautiful, deep mix of pink and purple and, as Pantone describes it, 'emanates great joy, love and health'. So when it comes to your wedding and event designs for 2014, you can be sure that having this color can make all the difference in appearing to be relative to today's trends. In addition, orchids are gorgeous flowers and ideal for giving height or submerging in tall vases, and blooms in this color - as seen in the image below - can perfectly complement your bridal design palette.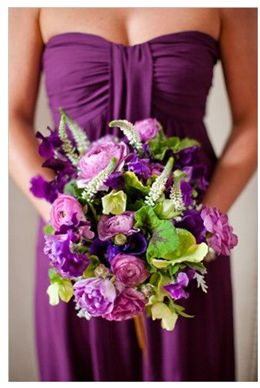 Let Buttercup incorporate these spectacular colors into the Philadelphia area wedding or event of your dreams by providing the perfect flowers and decor to celebrate your special day. Don't hesitate to call or email us to discuss 2014 color forecasting and our full list of wedding day services.