Customizing your wedding is just an apricot bellini away when you use signature cocktails.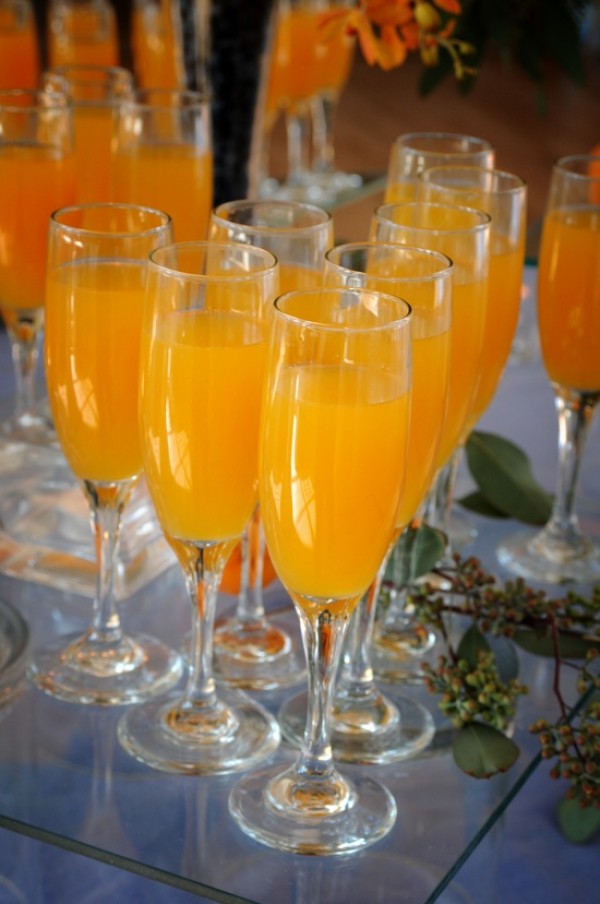 Signature drinks make your wedding unique. They add a personal touch to the bar or beverage station—or, can follow a theme
for the wedding. So, for example, a fall themed wedding may have a caramel apple martini or something with apple cider, whereas
a summer themed wedding may have a watermelon mojito.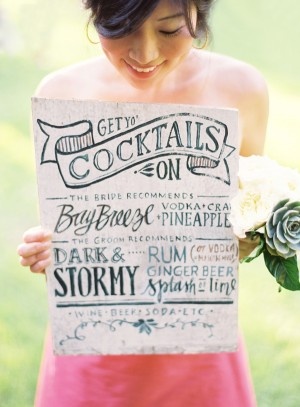 Photo credit: Elizabeth Anne Designs
The latest I have been seeing in flavor combinations is a blueberry mojito or a Pimms Cup -- basically a spirited lemonade with
a sprig of rosemary. Another favorite among couples is a Moscow Mule, a blend of vodka, ginger beer and lime. A tipsy Arnold
Palmer-- a spiked lemonade ice tea, is popular too.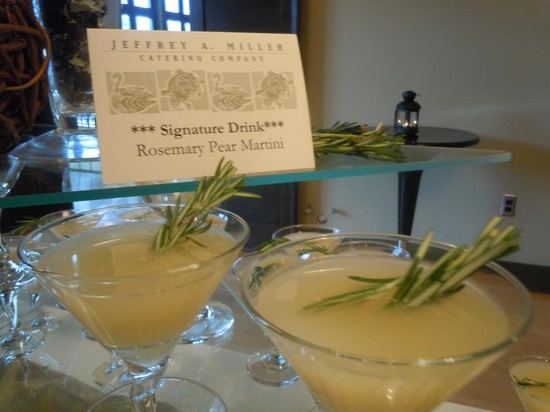 Photo credit: Jeffrey A. Miller Catering
Rustic weddings are another trendy theme. It's easy to create rustic appeal for drinks by utilizing glassware, décor and signage.
Mason jars, rustic display pieces like tree stumps, whole fruit (lemons or limes cut in halve are very pretty and smells nice as well)
twigs, chalk board signs all accomplish this look.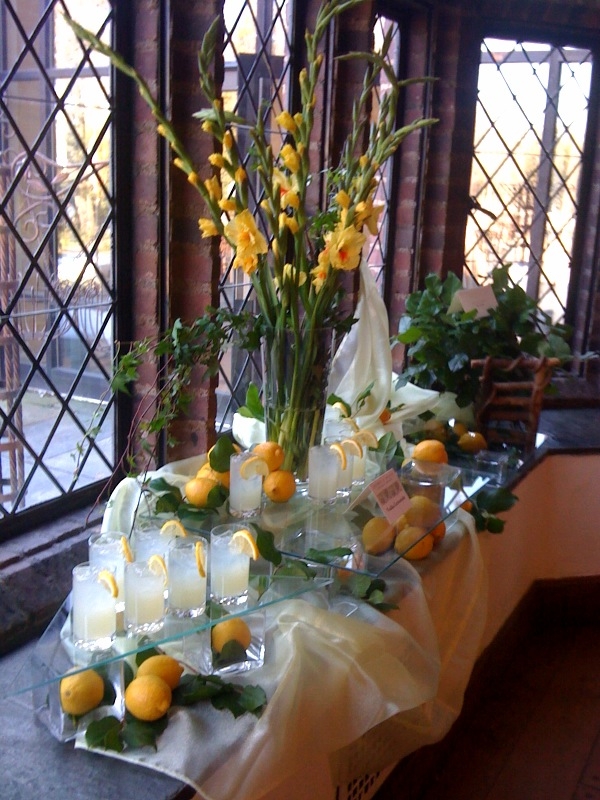 Photo credit: Jeffrey A. Miller Catering
Couples can bring a personal touch by giving the signature drinks unique personalized names that are meaningful for them.
Signature drinks can also be a great cost-cutting measure. If choosing this option, it can reduce costs by having a beer and wine
only bar, but with a tray of "signature" cocktails served from the bar as well.
Searching for the perfect Philadelphia venue? Click here! Searching for event professionals? Click here!