Paramour's monthly wine tastings headed by Sommelier Steven Gullo will provide a new-found appreciation for wine from the novice to the wine connoisseur and those in between.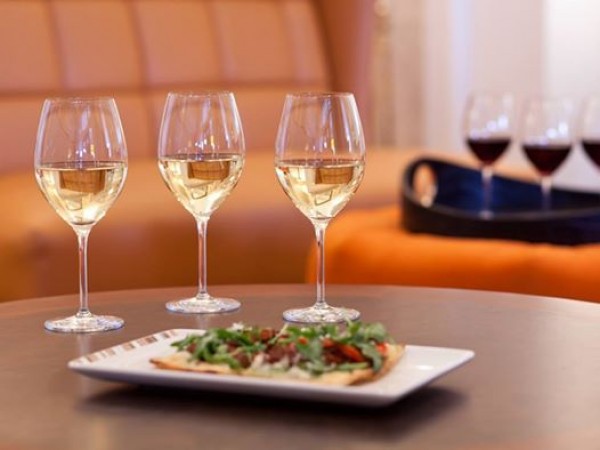 Gullo will convey his professional knowledge about important grapes and key wine styles, and share tasting techniques to identify your own wine preferences during each tasting session.
The cost is $30 per person, not including tax and gratuity. Reservations are required and seats are limited. For reservations, please call 610.977.0600.
The following is a description of each summer tasting at Paramour:
"Refreshing Summer Wines"
6–7 p.m. Thursday, July 17, 2014
The month of July is the perfect time for barbeques and block parties. The best wines to complement these summer pastimes are light, crisp, and fragrant. During this tasting, Steven will present all styles of wine that are best suited for warm weather and the great outdoors. Guests will also sample some of Paramour's summer-inspired appetizers perfectly matched to the wine selections. Sparkling, white, rosé, and even some refreshing red to delight your palate will all be poured. Tannins and heavy oak not allowed!
"East Coast Wines"
6–7 p.m. Thursday, August 14, 2014
You may not realize it, but quality wine is being made close to home in the Northeast and Mid-Atlantic states. From as far north as New York's Finger Lakes down to the Monticello region of Virginia, this session will feature first-class wineries that clearly rival their West Coast counterparts. Gullo will also pour Pennsylvania wines grown within just a 15 mile radius of Wayne. As always, you'll also enjoy specially prepared food pairings from our chef created to showcase the wine selections.