Supper Restaurant is described as an urban farmhouse but what does this mean for your rehearsal dinner in Philadelphia? The meaning of urban farmhouse is two-fold involving our open kitchen and farm-fresh local produce grown exclusively for Supper.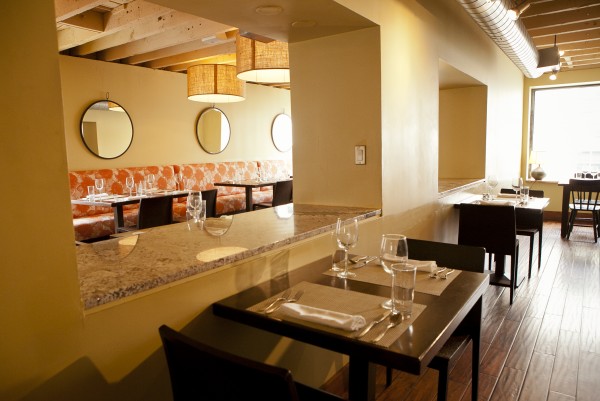 Our open kitchen allows guests to observe and interact with our chef team while in action, and vice versa. We bridge the gap by having an open kitchen atmosphere. It also allows our kitchen staff to communicate and observe guests as they dine at Supper.
Our fresh produce is grown exclusively for us at Blue Elephant Farm, a privately-owned organic farm in Newtown Square, Pennsylvania. Supper Chef Mitch Prensky plans with the farm what produce is grown, and then takes trips to the farm 5 days a week to pick fresh produce that shows up across the menu every day.
The 75-acre farm on the outskirts of Newtown Square supplies the fresh ingredients for many selections on our menus. Indeed, much of what you'll experience at Supper was harvested earlier that day—by Mitch himself. We've re-imagined the farm-to-table concept: our chef actually goes to the farm to hand-pick the produce that winds up on your table later that day.
Supper's dishes reflect a farmhouse atmosphere and flavor as it serves seasonal farm-direct American cuisine. We truly cook what we like to eat: approachable, bold, fresh flavors with a slight twist. We take great satisfaction in presenting the foods you love to eat in a new light, an ideal choice to celebrate your rehearsal dinner in Philadelphia.