A gloriously-styled wedding at one of Philadelphia's premier wedding venues doesn't have to always break the bank. Check out this Sweet & Simple option!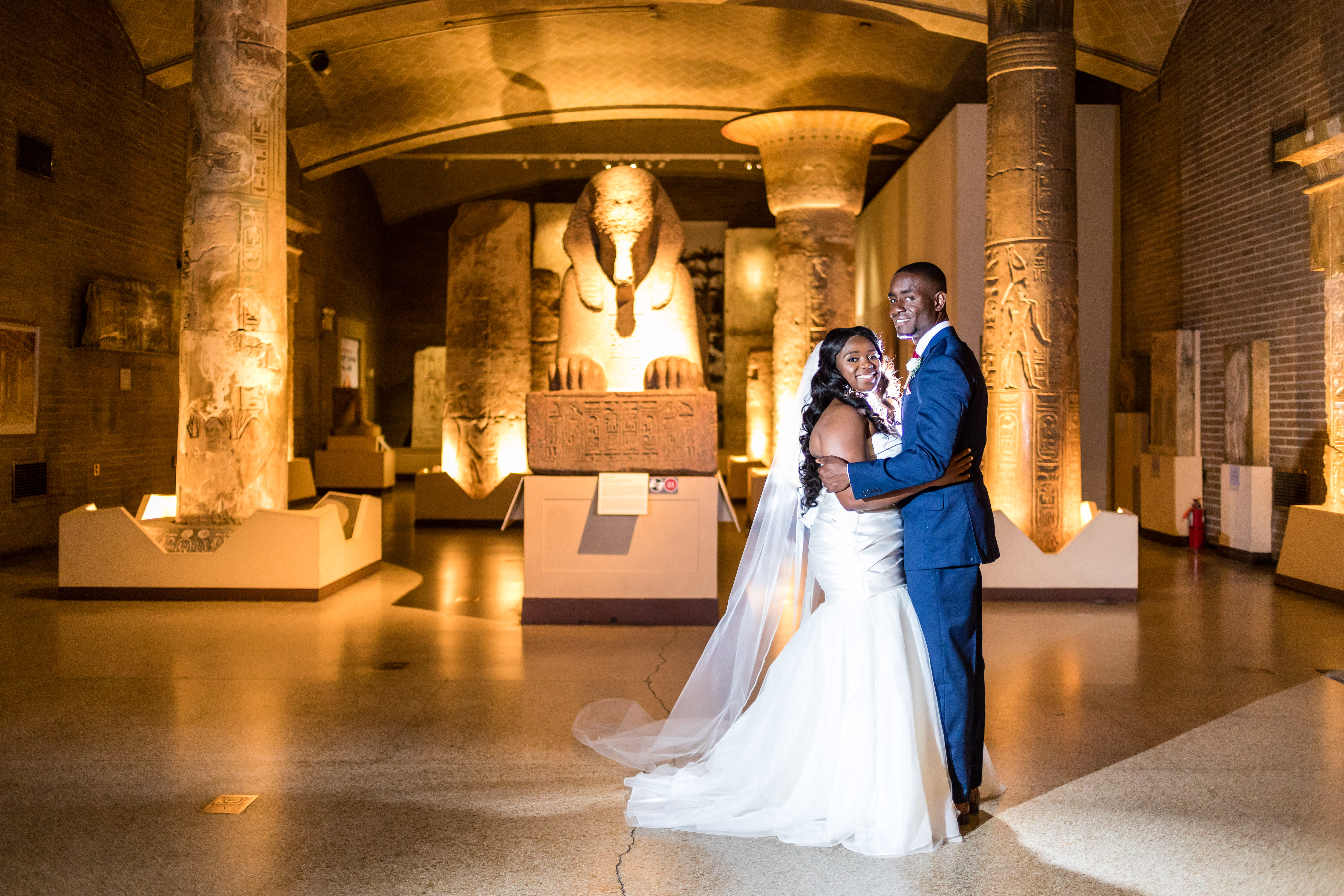 Photo Credit Ashley Gerrity Photography
"About 6 years ago, a couple wanted to exchange vows, just them and their parents," said Director of Facility Rentals, Atiya German.
"So, we made an exception. While I was standing there watching, I thought how not everyone can afford the big wedding, and I wanted to make an affordable option."
Simple & Sweet was the outcome of that moment. This ceremony alternative at Penn Museum was formerly offered to clients only Monday through Thursday. Now it is available on Saturday's as well, offering a substantially discounted option for couples looking to have an intimate ceremony or vow renewal at one of the most premier venues in the Philadelphia area.
"We have so many beautiful outdoor spaces, not many venues in the city have that option," shared German. "Pretty gardens and galleries are not something normal you're going to get at other Center City venues."
Here's a glimpse of one of the Penn Museum's garden spaces
Couples can receive the full wedding experience for just $400-600. It all entails a 45 minute ceremony with up to 35 guests, with seating and access to the basic sound system, and a chance to take photographs in the museum.
"When I was getting married, I would have done something like this myself," said German.
This June however, Penn Museum is offering something entirely different: 10 weddings in 10 hours. The Penn Museum is actively interested in finding 10 engaged couples for Saturday, June 15th. The goal is have a couple tie the knot or renew their vows every hour on the hour, followed by a photo shoot in the museum's galleries.
An added bonus? One of the ten applicants will be selected in a drawing for a free ceremony, getting their deposit refunded. The winners will be announced on May 15th, a month before the event. This is chance to have a show-stopping wedding without jeopardizing your financial goals.
To be considered or to learn more details, look and register here.