When it comes to executing a wedding in the Philadelphia area, we at Robert Ryan Catering & Design believe it is the caterer's responsibility to ensure every portion of the ceremony and reception goes off without a hitch.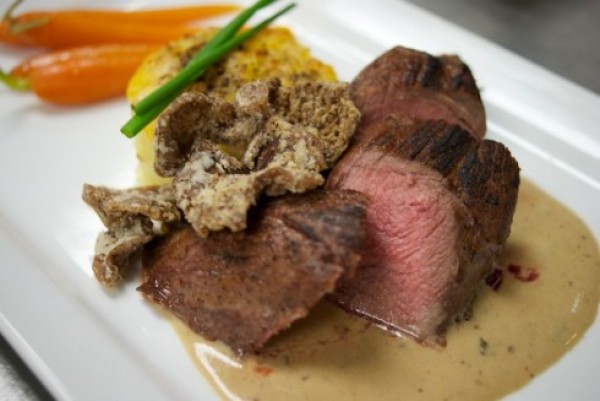 That said, as the caterer, our primary concern will always be a delicious menu, with a flawless presentation; we understand that food is the one element that is guaranteed to impact every guest at your wedding. The first step in marrying that client's vision to our culinary capabilities is the tasting.
With Robert Ryan Catering & Design, every couple is welcomed to a complimentary tasting prior to the menu development for their wedding day. The tasting is complimentary for two guests, whether the client is booked or still just considering. Depending on the capacity in which the client is working with RRC&D, there are two ways in which they may have an opportunity to do so.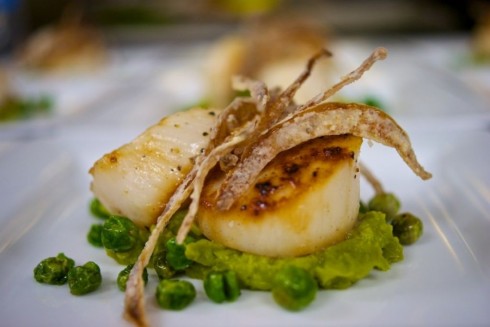 Photo credit: Robert Ryan Catering & Design

As the owner of two local venues, The Columbia Station in Phoenixville and The Barn on Bridge in Collegeville, as well the exclusive caterer of The Welkinweir Estate in Pottstown, RRC&D invites all of our "in-house" clients to attend a Monthly Tasting. Held the first Wednesday of each month, at The Columbia Station, the Monthly Tasting provides the client with far more than just a satisfying meal. Each month, our Executive Chef rolls out a brand-new, seasonal menu – with never-before-seen options – for our clients. This experience provides our clients with an opportunity to not only taste a full four-course meal, including our own featured dessert as well as cake from The Master's Baker, but also to garner an understanding of our staff and service in the event environment. Although the client does not have the opportunity to choose the specific menu at this type of tasting, all of the brand new options become available to them for their wedding menu as well.
For Off-Premise clients, or also those who may live out of town and are unable to attend a Monthly Tasting, Robert Ryan Catering & Design also offers complimentary private tastings to our couples. In these cases, our Sales Consultants work directly with the clients in developing their menu to their preferences – whether off of our menus, or from the client's own vision – and our Chefs will prepare that full, four-course meal exactly how they would serve it on their wedding day; complete with a selection of hors d'oeuvres, a couple first-course options, and entrée selections, again accompanied by a featured dessert item. From there, the client has an opportunity to critique, revise, and narrow in on exactly what they would like to serve their guests.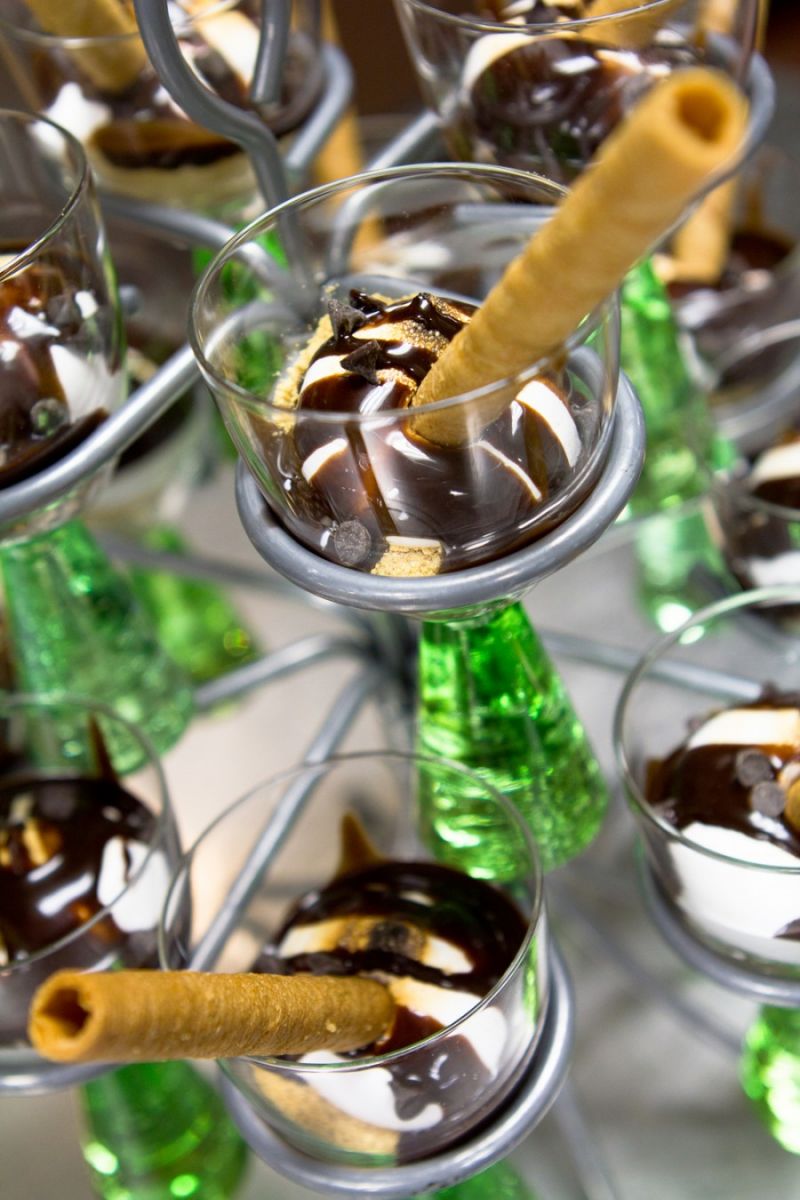 Photo credit: Robert Ryan Catering & Design
Following the tasting experience, we expect the client to leave with a complete and total faith in the capabilities of Robert Ryan Catering & Design. While, yes, the aim is to get down to selecting the foods for their wedding menu, the real goal of the tasting is to represent our exceptional quality of food and food service for the client, reassuring them that RRC&D is the perfect fit for their Philadelphia area wedding day. Once they book us, we'll provide everything but the guests!