Now that your Philadelphia wedding is fast approaching, it's time to search for wedding bands and consider engraving them.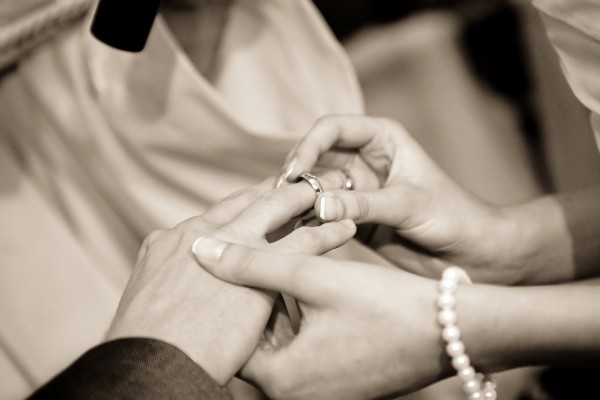 Photo credit: (c) Pixabay
Industry experts advise allowing three months or so to begin shopping for the most special piece of jewelry you will own. This will allow for flexibility in the selection process, customizing the set, making sure of sizing and engraving in time for your wedding ceremony in Philadelphia. Engraving is most commonly placed in the inside of the ring; however, if there is room around the gemstone, doesn't harm the integrity of the ring and the band is wide enough, it is certainly an option to engrave there.
Then comes the challenge…what to engrave? Short and sweet, sentimental, humorous or in another language, the choice is yours. Traditionally, the wedding date and spouse's name or initials have been the clear winner. These days, couples are becoming creative, offering a unique reminder of this milestone or a special thought.
One idea is brief sentimental words of love and affection that transcend time. Perhaps, say it in French, the language of love. Or, destination wedding couples may want to have it in the language of the island or country where they plan to exchange vows.
"Je t'aime!"
"All my love!"
"My Soulmate"
"Forever in Love."

Brief words like "always, and "eternity" also convey deep sentiment.
Do you share an inside joke? The sheer glimpse of that word reminds you of that time when…[fill in the blank]. And then makes you smile.
"Rain."
"Superman."
That time it rained unexpectedly during a stroll without an umbrella. Or that time he changed your flat tire and became your very own Superman.
How about funny, like "My Better Half?"
Hopefully, these suggestions will spark some ingenious engraving ideas. Happy wedding ring shopping!