Brides in the Philadelphia area are always curious to know the latest trends in wedding gowns and accessories. We turned to Pattie Lamantia to find out the most up-to-date fashion forward trends that will be popping up in bridal shops and boutiques in the Philadelphia area this year. Here is what she had to say: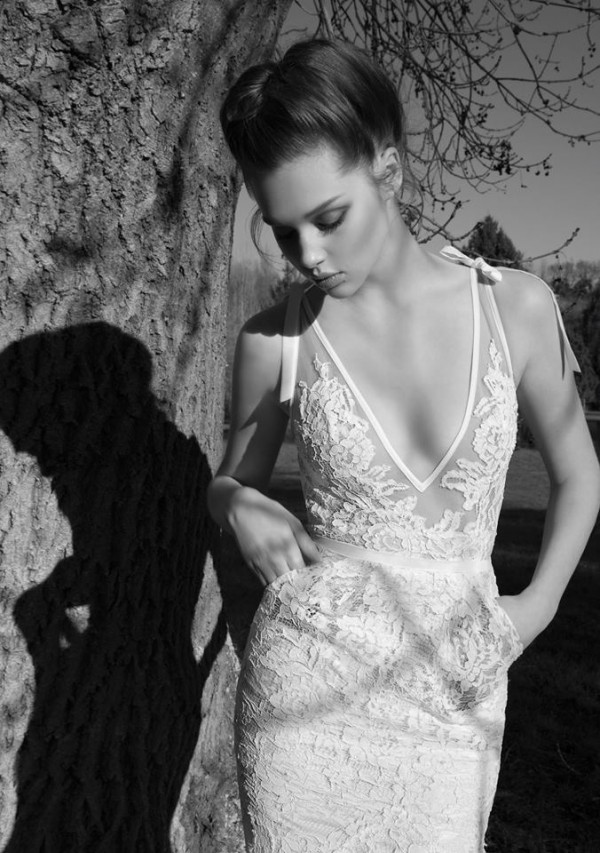 Photo credit: The Wedding Shoppe/Inbal Dror
Award season is here and many of our stars are adorning designer fashions that will definitely translate on the bridal runways here in the U.S. and abroad. The sophisticated brides-to-be of today want the latest red carpet look for their special dream dress and or accessories for their Philadelphia wedding.
Hair styles, make up tones, and jewelry adornments will be on the ladies' wish list. Couture bridal boutiques like The Wedding Shoppe not only carry the collections of many of the designers you will be viewing on these award shows for their brides, bridal parties and mother' s gowns but will also seek out the color pallets and design details for their next bridal marker buy.
Wedding gowns are very different from off-the-rack collections as the lead time is 4-8 months so being on top of the fashion curve is so important to boutique salons owners and buyers. The Wedding Shoppe has the most requested fashion designs like plunging V-necklines, open backs, crop tops, touches of metallic and multi-colored jeweled tiaras for the fashionistas bride...
Traditional classic and lace bridal gowns are always a mainstay; however, the city girl whether from Philadelphia or L.A. are intrigued by the hot Israeli designers such as Inbal Dror. Inbal takes traditional lace and illusion and creates sexy fitted gowns both strapless and long sleeve then accessorizes them with traditional jeweled tiaras and lace boleros and caplets as optional cover ups.
The internet makes it so easy for shopping brides to keep up with the latest high profile weddings that today's top designers all try to dress the stars or create their own version for their next collection. To be part of this industry is my passion as well as dressing the Philadelphia and Tri-State area brides. Fashion will always be changing, and new trends set but Philadelphia weddings, big or small, will be in style forever.