Celebrity Weddings have not only been the buzz on Entertainment TV but have also been headlines on World News. Peeks inside these star studded extravagant weddings of Jolie - Pitt and Clooney-Amal has the wedding world all a buzz……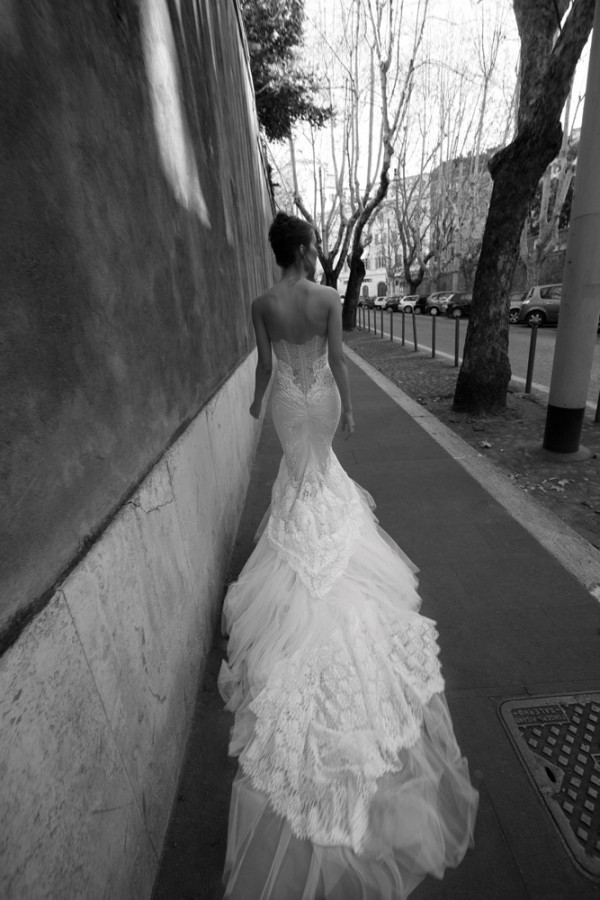 Photo: Inbal Dror
The anticipation for the first photo of the ceremony wedding gown was worth the wait. Bravo! to Oscar de la Renta!!! The classic all lace off- the-shoulder gown with its traditional train and matching lace veil was elegant, beautiful and so romantic. Such a big contrast to the recent frenzy of the Israeli designers, such as Inbal Dror and Galia Lahav that are hitting the New York bridal markets with very sexy fitted silhouettes of lace, bare backs and extreme trains.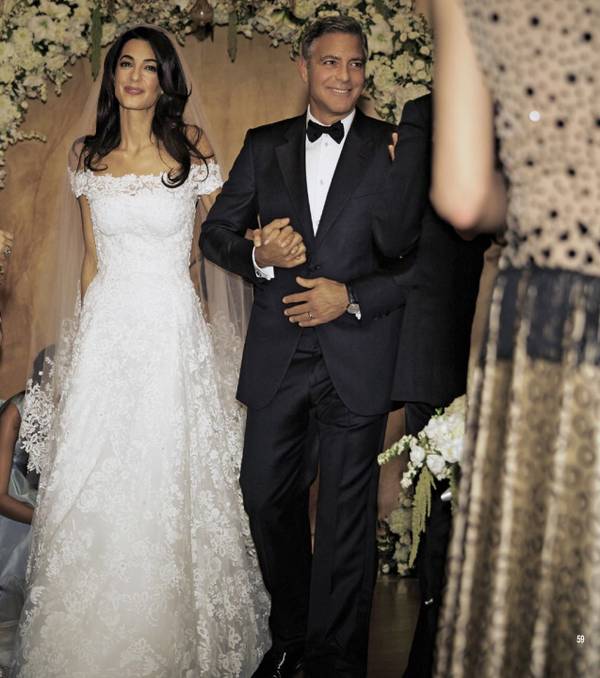 Photo credit: The Style Tribune
It will be interesting to see how the brides-to-be this season choose their dream wedding gown. I am hopeful that the veil will now again becomes a wedding day staple. Maybe a few will want to even personalize their veil with monograms as did Jolie.
Couples creating their own personal statement for their big day have become a bit easier with ideas from the Web, Pinterest, and celebrity clippings. Signature drinks, personalized invitations and pre-wedding blogs are some of the latest trends that couples are opting for.
The planning starts almost immediate after the engagement announcement. A year in advance is the norm to create their personal traditional ceremony, soup to nut receptions, and then the latest, the after party lounge. Even a second dress and attire for this after party has become a major wish list item.
Weddings are big business; they are also the beginning of many life long memories, therefore Extravagant Weddings will always be in Vogue. Styles of gowns may change, color trends and popular bouquet styles will vary but the classic "I DO " will live on, and now that same sex weddings are legal and equally celebrated, it is sure to grow. Many bridal designers have added beautiful options of lace jumpsuits and pant ensembles for the modern couples.
~ Pattie Lamantia, Owner, The Wedding Shoppe