Planning a wedding in the Philadelphia area can bring many opportunities for gift giving from a host gift at an engagement party to welcoming out-of-town guests to the newlyweds' house warming. Sometimes the selection at the state store is overwhelming.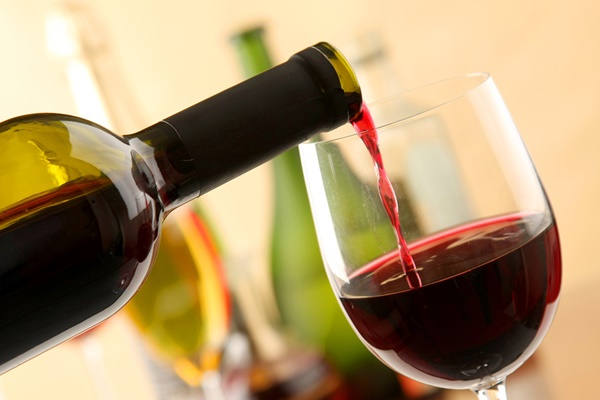 Therefore, we turned to the experts at Little Bros. Beverage Outlet for some recommendations. Here is what they had to offer:
Below is a list of the top five wines in the mid-priced range that we recommend bringing to an engagement party or a host gift. There are a million wines out there and we probably could have re-done this list many times; however, we believe the wines below cover a broad spectrum and also include wines customers will be familiar with.
Red:

5) Taken Red Blend: Packaged in a beautiful sturdy bottle, this red just scored 92 points from Wine Spectator and its name adds to the theme of an engagement party. About $30 per bottle.
4) Ruffino Chianti Classico (Tan Label): An affordable Chianti Classico with a great reputation and flavor consistency.
3) Dona Paula Red Blend Estate: A highly rated blend of Cabernet, Malbec and Petit Verdot from Argentina. This wine is a winner! Only about $15 per bottle.
2) Bennett Family Cabernet Sauvignon: True Napa Cab at a great price. We sell it for $28.99 per bottle. It tastes like it should, costs about $40.
1) Meomi Pinot Noir: Made by Belle Glos, Meomi is not your typical Pinot Noir. Is it full and lush and always scores high in ratings! $20.97. On Sale at Little Bros.

White:

5) Louis Jadot Pouilly-Fuisse: This classic and famous Chardonnay pleases all! You can find it for around $20
4) Santa Margherita Pinot Grigio: Yes we know it is super popular, but that is for good reason. No host will scoff at Santa Margherita coming to their house. Costs about $20.
3) Domaine de la Perriere Sancerre: Fresh and crisp with tangy citrus and racy acidity; lively, clean and minerally; long and balanced. 100% Sauvignon Blanc.
2) Ferrari Carano Fume Blan:c Another Sauvignon Blanc, but this one is from the States. Gorgeous fruit at a super price. Around $15 Retail.
1) Rombauer Chardonnay: One of California's most important Chardonnays, the Rombauer is so well made. About $30 per bottle.
Hopefully, these selections will facilitate a good wine selection if you find yourself in need of a host gift or event in preparation for a wedding in the Philadelphia area.