Small weddings have been making a big statement this year. If your decision to plan an intimate wedding is based on budget constraints, your minimalist style or personal preference for an exclusive amount of guests, you are in good company. Many wedding couples are choosing this option.
Photo credit: The Sage Farmhouse
There are many perks to this plan. Small weddings in Philadelphia consisting of 50-75 guests or less provide more flexibility to spend quality time with your guests compared to large weddings. Additionally, there is an opportunity to splurge more lavishly on catering or that photography upgrade you dreamed about. Small wedding venues vary greatly from art galleries and gardens to bed and breakfasts and restaurants, providing many choices. Here are my top seven (yes, seven) intimate Philadelphia wedding venues.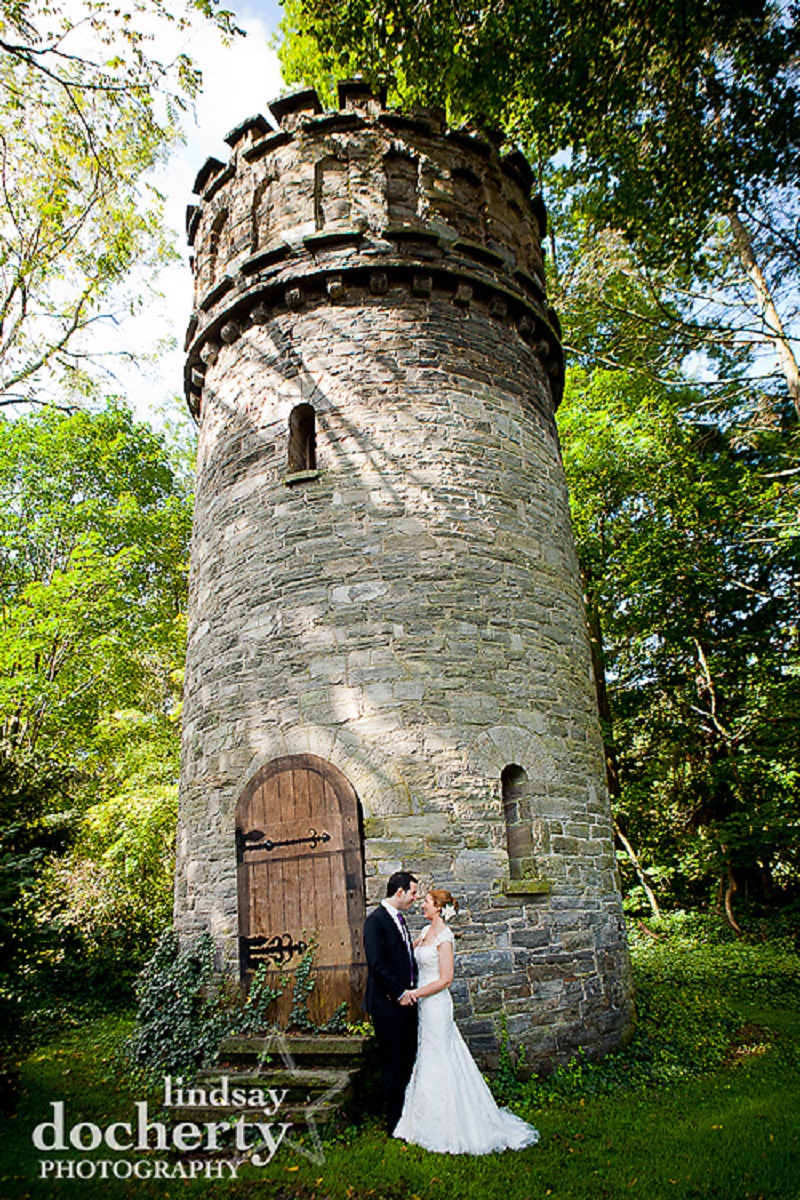 Photo credit: Lindsay Docherty Photography
Community Arts Center. The 100 year-old estate complete with fairytale tower is situated on four-acres of landscaped grounds. Its main building was built in 1889 but you will be met with a warm atmosphere surrounded by original displayed art work. 414 Plush Mill Road, Wallingford, PA 610.316.2046.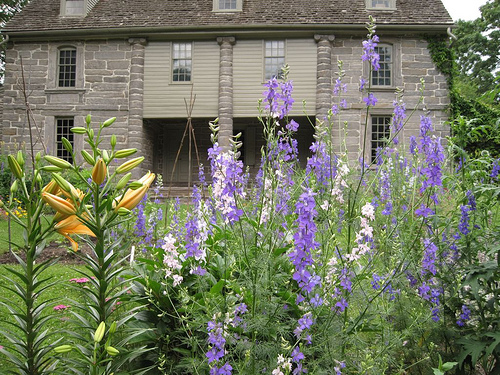 Photo credit: South Philly Food Co-op
Bartram's Garden. Imagine an intimate venue with stunning views of the Center City skyline amid 45 acres of botanical gardens near the Schuylkill River in Southwest Philadelphia. Yes, that's right--Southwest Philadelphia! This historic setting dating back to the 1700s, features the Coach House, the Barn, Brick Courtyard and Common Flower Garden to accommodate guest lists ranging from 20-250 people. 54th Street and Lindbergh Blvd., Philadelphia. 215.729.5281.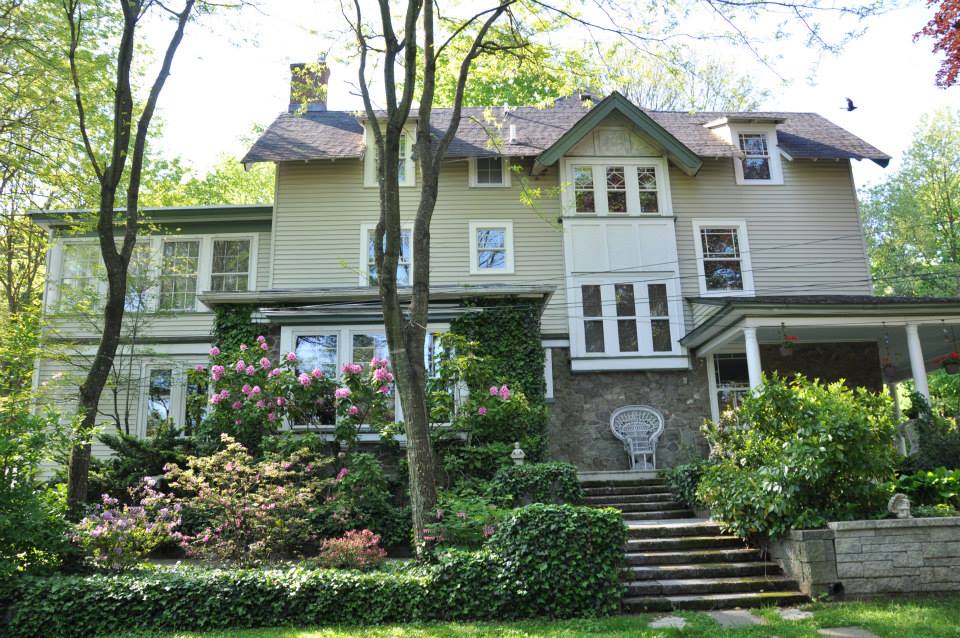 Photo credit: Wayne Bed & Breakfast Inn
Wayne Bed & Breakfast Inn. If a tranquil atmosphere is more your style, this elegant inn is right for you. Built at the turn of the century in the Arts and Crafts Victorian style, Wayne B&B's historic 1900s home boasts five bedrooms reflecting the charm and character of the period. This private venue is a quiet retreat but close enough to the upscale yet small town atmosphere of downtown Wayne. 211 Stratford Avenue, Wayne, PA. 610.715.2224.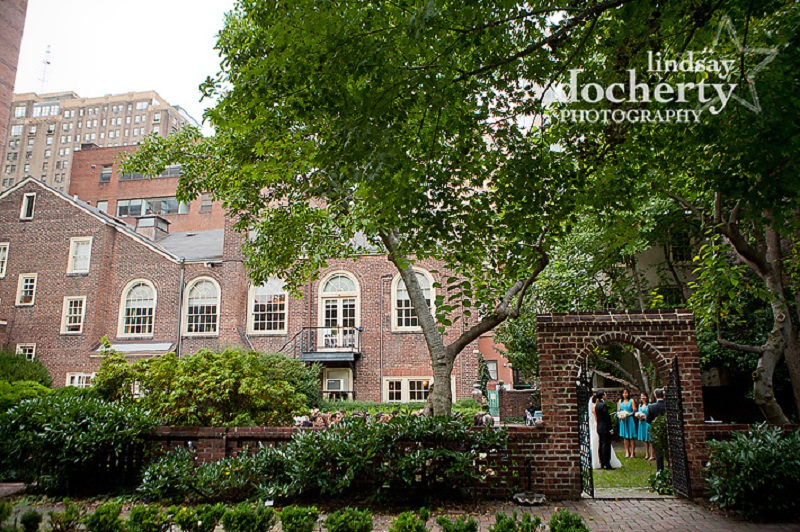 Photo credit: Lindsay Docherty Photography
The National Society of Colonial Dames. Tucked away in Center City, the historic home built in 1921 offers a vintage colonial atmosphere with charming antiques, brick, original paintings and colonial color schemes. It even has a beautiful garden for outdoor ceremonies. It can comfortably accommodate small Philadelphia weddings for 10 to 50 guests in a number of finely appointed rooms in the downstairs parlor, or up to 120 guests for a larger reception in its upstairs ballroom. 1630 Latimer Street, Philadelphia, PA. 215.735.6737.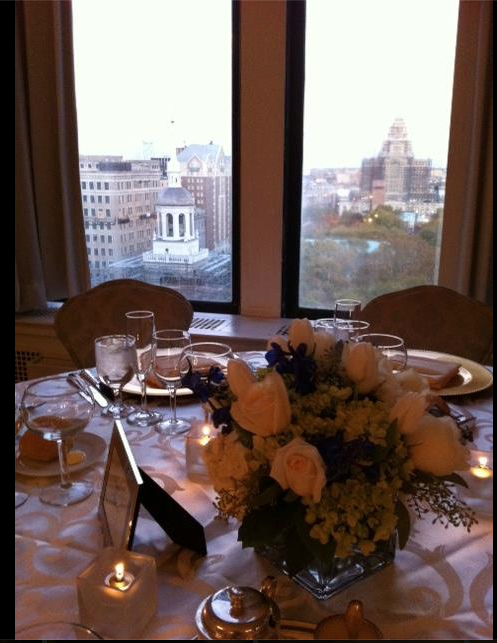 The Downtown Club/Photo credit: That Bride's Got Moxi
The Downtown Club by Cescaphe Event Group. This 11th floor venue is located on the corner of chic and historic in Center City. The Downtown Club is directly across from the Liberty Bell, with impeccable views of Independence Hall. The Downtown Club is situated on the entire top floor of the Public Ledger Building with its rich architecture and 1921 Georgian Revival Style. Your wedding can be as opulent as the venue here for a truly distinctive and private small wedding. 600 Chestnut Street, Philadelphia, PA. 215.925.2040.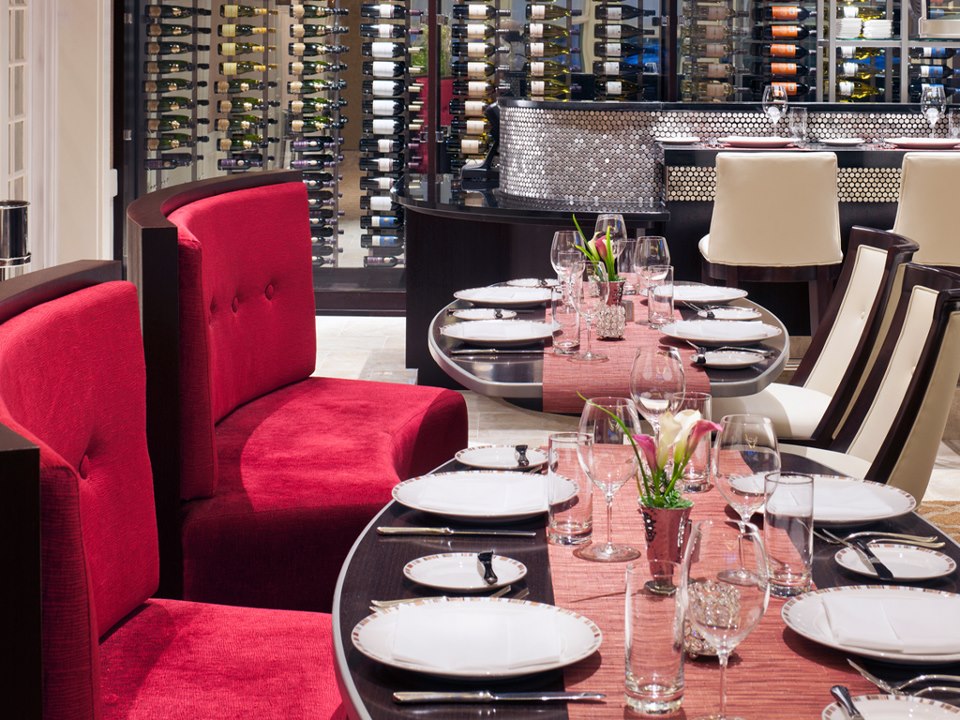 Photo credit: Paramour at The Wayne Hotel
Paramour at The Wayne Hotel. Paramour in the historic Wayne Hotel offers a sophisticated ambiance with the fusion of classic architecture and contemporary design. The intimate Main Line wedding venue can host 65 guests in the dining room. Its veranda has an "off on vacation" atmosphere perfect for cocktail hour and lite bites. Wedding ceremonies are typically held in the elegant Lobby Lounge. 139 E. Lancaster Avenue, Wayne, PA. 610.329.1800.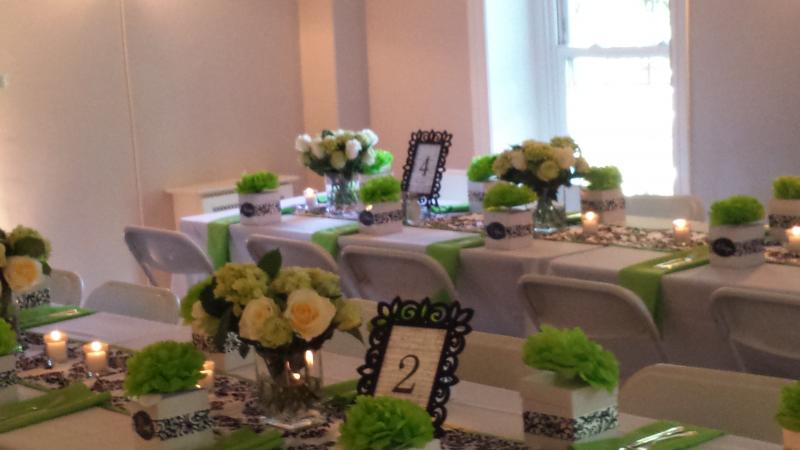 Photo credit: The Sage Farmhouse
The Sage Farmhouse. Blue and lavender hydrangeas outline a lovely brick courtyard centered around a tiered concrete fountain at this rustic Delaware County wedding venue. The lush foliage provides the perfect backdrop for photos throughout the seasons. Inside the 1785 farmhouse with is rich woodwork and wide plank flooring, there is ample room for 110 guests. 5561 Pennell Road, Media. PA. 610.361.9301.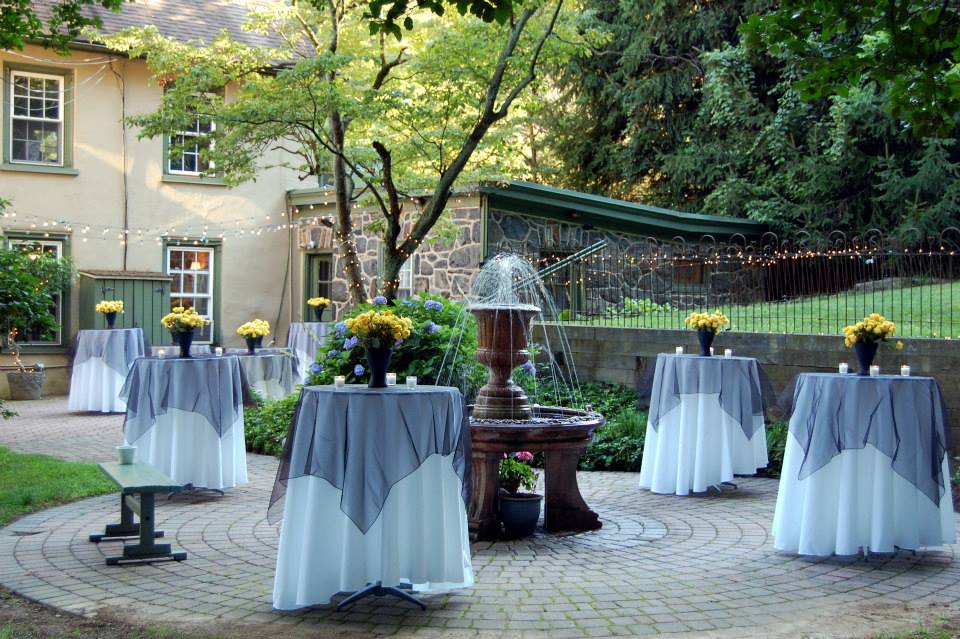 Photo credit: The Sage Farmhouse
Another idea for a relaxed, low key wedding is to host it in the backyard. Believe it--backyard weddings are becoming more popular since they allow more leeway in terms of catering and DIY ideas. Plus, imagine no rental fee. Take those savings and invest in a wonderful wedding coordinator to make you feel like a guest in your own home and plan your event with style and ease.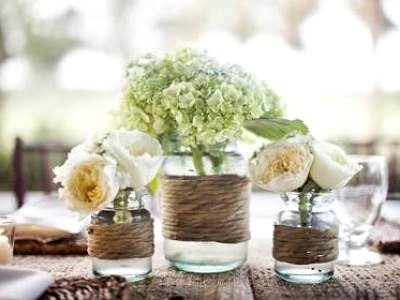 Photo credit: The Sage Farmhouse