It's time to think Spring for your upcoming wedding! We reached out to Mary McVeigh of Flowers by Mary Elizabeth for the latest Spring trends in Philadelphia weddings. Here is what she had to say: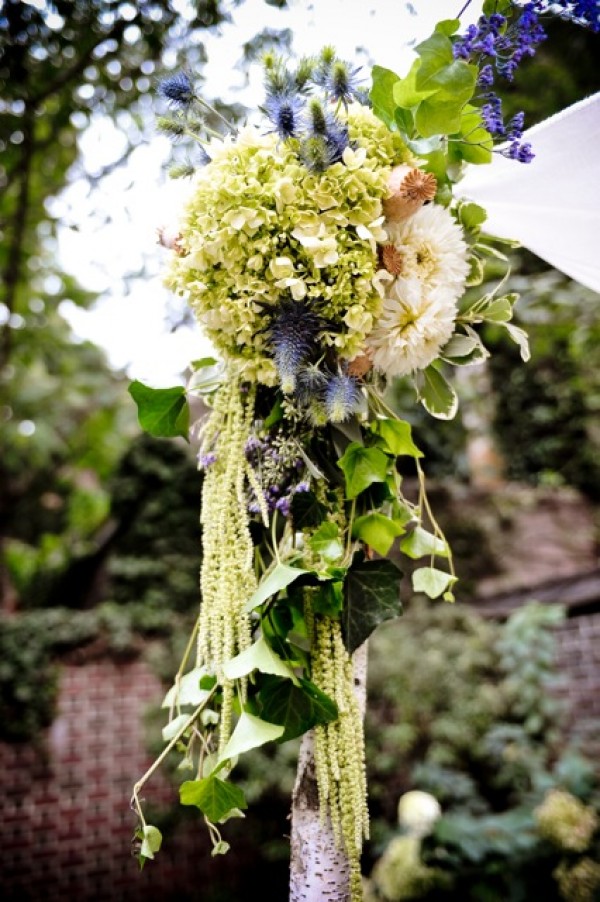 Photo credit: Flowers by Mary Elizabeth
1. Tulips, Peonies, Garden Roses and Flowering Branches: As this season approaches, some of my favorite Springtime themes include flowering branches, tulips, and Spring bulbs. As we get into late Spring, peonies, one of the most popular wedding flowers, become available. However, garden roses are a great substitute when peonies are not accessible for your Philadelphia wedding and they come in many colors.
2. Color: The Pantone color of the year is radiant orchid - beautiful striated shades of purple in the moth orchid. In addiiton, couples are choosing the "new black" - shades of blue - and pairing blush and pink flowers, peachy salmon flowers and yellow with all shades of blue. The Gents are wearing grey suits and tuxedos, another trend this season.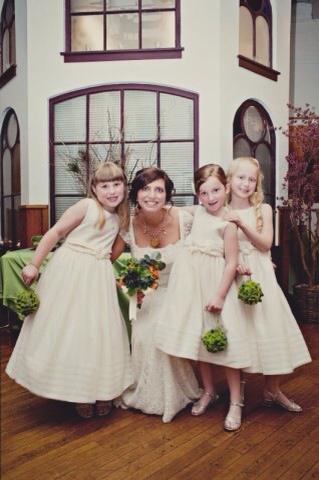 Photo credit: Flowers by Mary Elizabeth
3. Unique Accessories: Wedding themes are being incorporated in a variety of ingenious ways from reception table names, favors, pictures, and centerpiece vases. Lots of accessories and details like "bling" ribbon on bouquets and containers. One clever couple, both teachers, used books as their place cards and inserted a "bookmark" with the table number and menu choice. The book titles were hand-picked to have relevance to the guest who received it.
4. Terrariums and Succulents: Some innovative ideas for floral arrangements are incorporating fresh cut flowers with terrariums or planted succulents. It's a great way to bring in a couple's color scheme and a great favor take-home idea for wedding guests.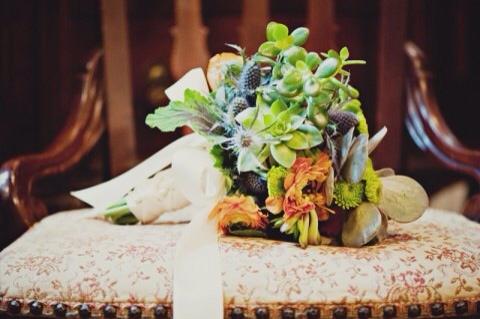 Photo credit: Flowers by Mary Elizabeth
5. Sustainable Choices: Another floral industry innovation is sustainability for our planet by using certified flower growers. Sustainability encompasses working conditions, fair wages, the least use of chemicals, water and energy conservation.
In fact, we've gone green in 2013. Flowers by Mary Elizabeth is committed to eco-standards in the floral industry. As much as possible, we will use sources for your Philadelphia wedding or event that are audited by independent professionals to maintain social and environmental standards. We have found these flowers to be just as beautiful and affordable as traditional sources, so we believe this change will benefit everyone - workers, customers, and the planet!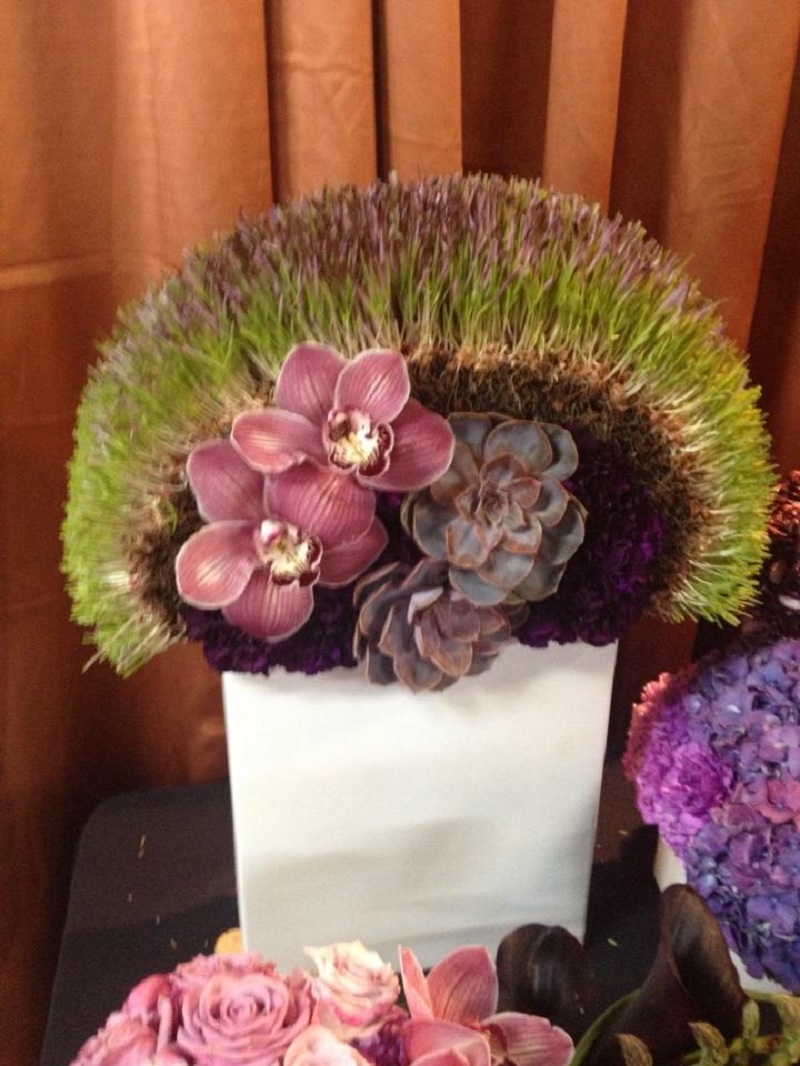 Photo credit: Flowers by Mary Elizabeth