We live in a special time when historic buildings are appreciated and preserved. They afford a glimpse into what life was like in a bygone era. Perhaps that's why historic wedding venues are so popular.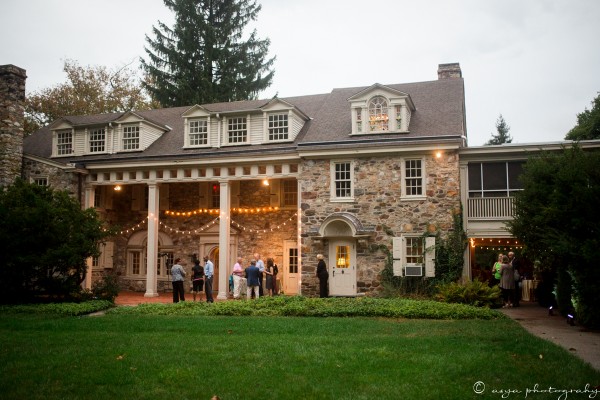 Photo credit: Bolingbroke Mansion/Asya Photography
Period architecture and design provide intrigue and conversation among guests and the landmarks provide a beautiful backdrop to make your own unique history. In the Philadelphia suburbs, there are plenty of historic Delaware County wedding venues to choose from, all near the airport and major highways for the ease of travel for out-of-town guests. Here are several of our favorites:
An inscription "1727" can be found in The Spring House at Bolingbroke, located in the heart of Radnor, just 15 miles from where America declared its independence.
Bolingbroke is an 18th century colonial mansion with four charming reception rooms, two spacious terraces and beautiful lush secluded gardens.
The rear yard provides a picturesque outdoor ceremony site and there is ample parking for guests.
Photo credit: Corinthian Yacht Club of Philadelphia
Corinthian Yacht Club of Philadelphia
Imagine hosting your wedding, rehearsal dinner or special event at this historic Delaware County wedding venue overlooking the Delaware River. Founded in 1892, The Corinthian Yacht Club of Philadelphia features dining rooms and a lounge with waterfront views, outdoor pool, deck and tented area on six acres of land in Essington. Enjoy breathtaking sunsets views over the river and Commodore Barry Bridge.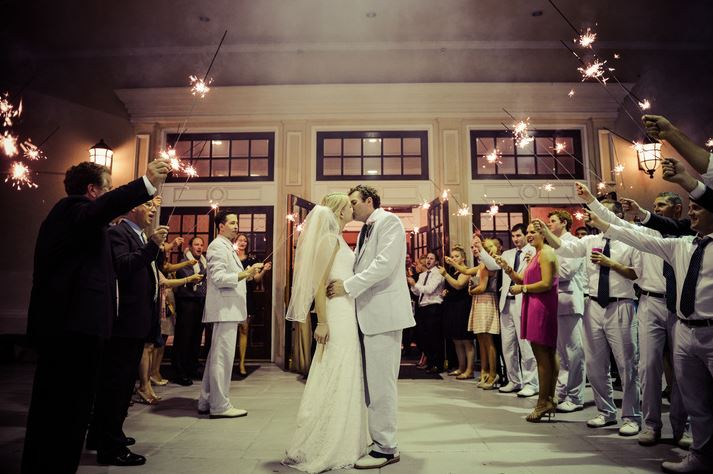 Photo credit: Drexelbrook Catering & Special Event Center
For nearly 70 years, Drexelbrook has been synonymous with hospitality. At Drexelbrook Catering & Special Event Center, there are several unique rooms to match your style and personality. Upon entering the landmark's stately columns and beautiful portico, you will be greeted with soaring ceilings, sophisticated crystal and brass accents, yet all within an inviting atmosphere. Indoors or outside, your ideal ceremony and reception space will transform into your unique vision with scenic terraces, fireplaces and fire pits, grand porte-cochère or Southern-style mansion - Drexelbrook offers endless possibilities.
Coming soon: 100-room state-of-the-art Holiday Inn & Suites complete with 14 suites and 2luxury bridal suites, all adjacent to the popular special events venue.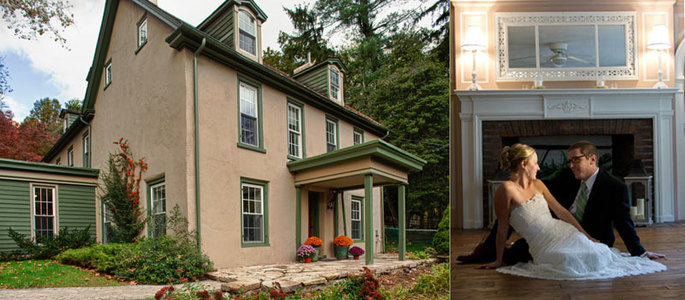 Photo credit: The Sage Farmhouse
The Sage Farmhouse at Hillwood Farm is a beautifully restored circa 1785 farmhouse located on four scenic acres in Media. It features spacious rooms with elegant woodwork, wide plank hardwood floors and large windows. The Sage Farmhouse also offers charming outdoor spaces, including brick terraces, a fountain and lush landscaping. From an elegant party or rustic wedding to an informal gathering, The Sage Farmhouse provides the perfect historic yet rustic Delaware County wedding venue for your special day.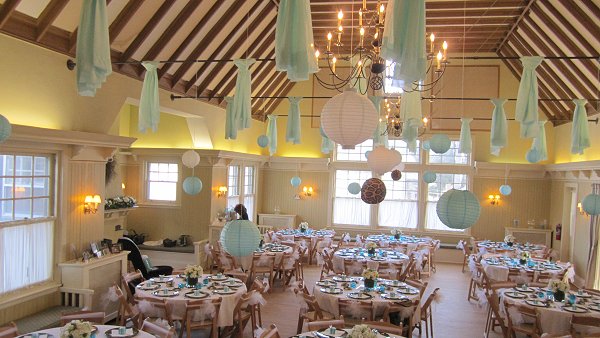 Photo credit: Saturday Club
The Saturday Club is a Tudor club house built in 1898, located in the heart of Wayne. The reception area includes a beautiful ballroom with hardwood floors, cathedral ceiling, fireplace and window seats. In addition, it offers a bridal room and full kitchen.
The Saturday Club allows for open catering and has a list of recommended caterers to choose from. It's a fantastic location to hold both your ceremony and reception.
There is an elevated stage perfect for that once-in-a-lifetime first dance or it's ideally suited for a DJ or band to entertain your guests. There is also a grand piano for those that enjoy a little dinner music.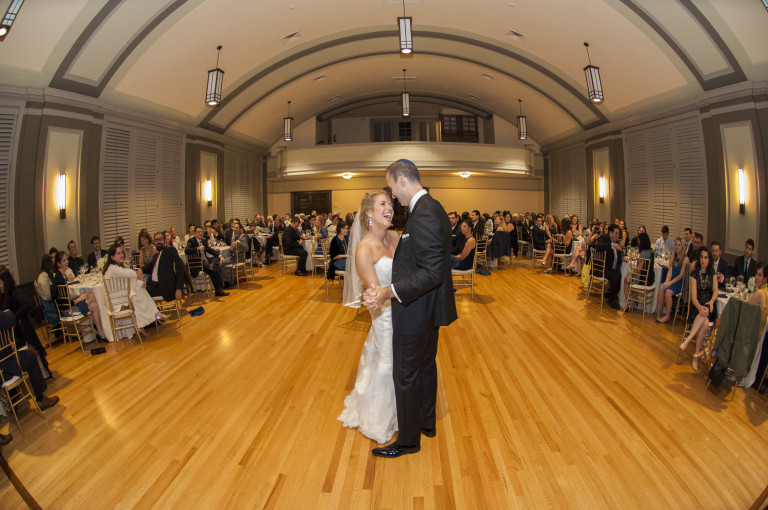 Photo: Twentieth Century Club
Twentieth Century Club is a gracious 100-year-old, Arts and Crafts-style Delaware County wedding venue in the heart of beautiful, historic Lansdowne.
Its foyer welcomes guests, where antique architectural elements abound, including dark walnut accents and stunning oak floors. Enjoy cocktails on the terrace, glimpse beautiful views of the garden through large, picturesque windows or just relax in the luxury of a turn-of-the-century club. Ideal for any event, large or small, the club can host your group, from an intimate gathering of 50 to a large party of 175.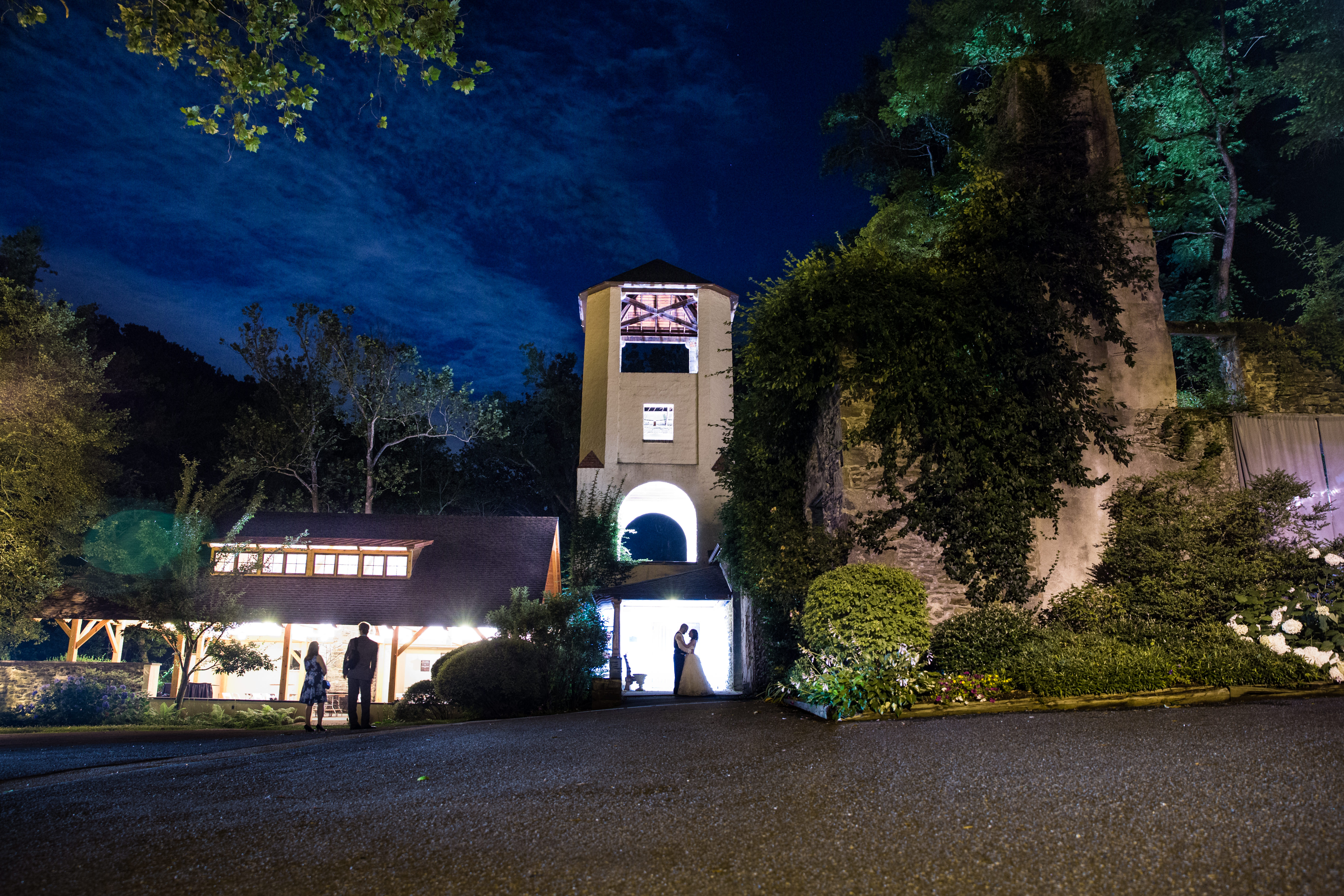 Photo credit: Old Mill/Fuller Photography
History abounds at The Old Mill, a picturesque rustic converted mill dating back to the 1700s. This romantic location is situated along the banks of Ridley Creek and a 12-acre wildlife and bird sanctuary.
Ivy covered courtyards and old stone walls provide the backdrop for this unique Delaware County wedding venue in Rose Valley. The large ballroom with cathedral ceilings and working fireplace will accommodate up to 250 seated guests for your special day.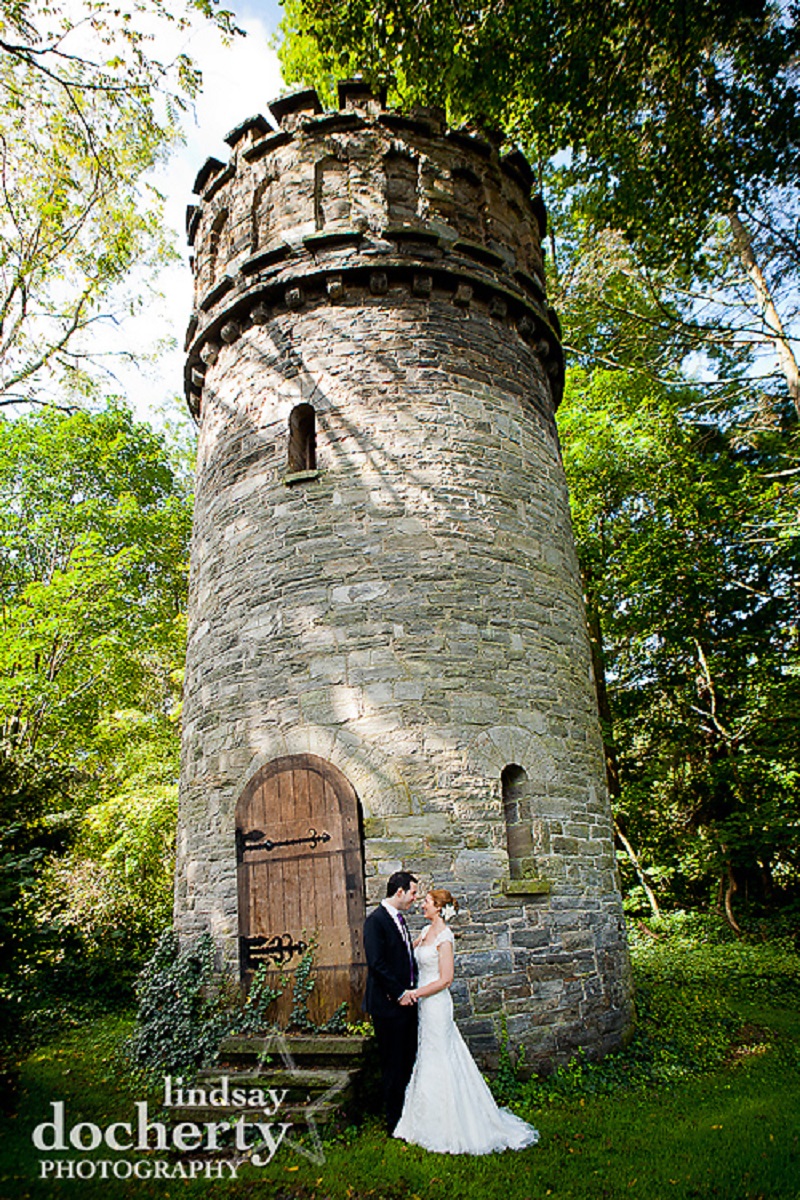 Photo credit: Duke Art Gallery/Lindsay Docherty Photography
Wallingford's Duke Art Gallery is housed on a 100-year-old estate. The most striking features of the four-acre landscaped grounds are its Rapunzel stone tower and the Main Building, built in 1889. Adjacent to the Main Building is a sweeping manicured lawn perfect for a fairytale wedding.
A newer 3,100 square-foot gallery has been added to the Main Building which it is air-conditioned and handicapped accessible for your reception. The Gallery features oak floors, soaring exposed rustic beam construction and beautiful lighting. The 19th century ballroom is available as the perfect ceremony Plan "B."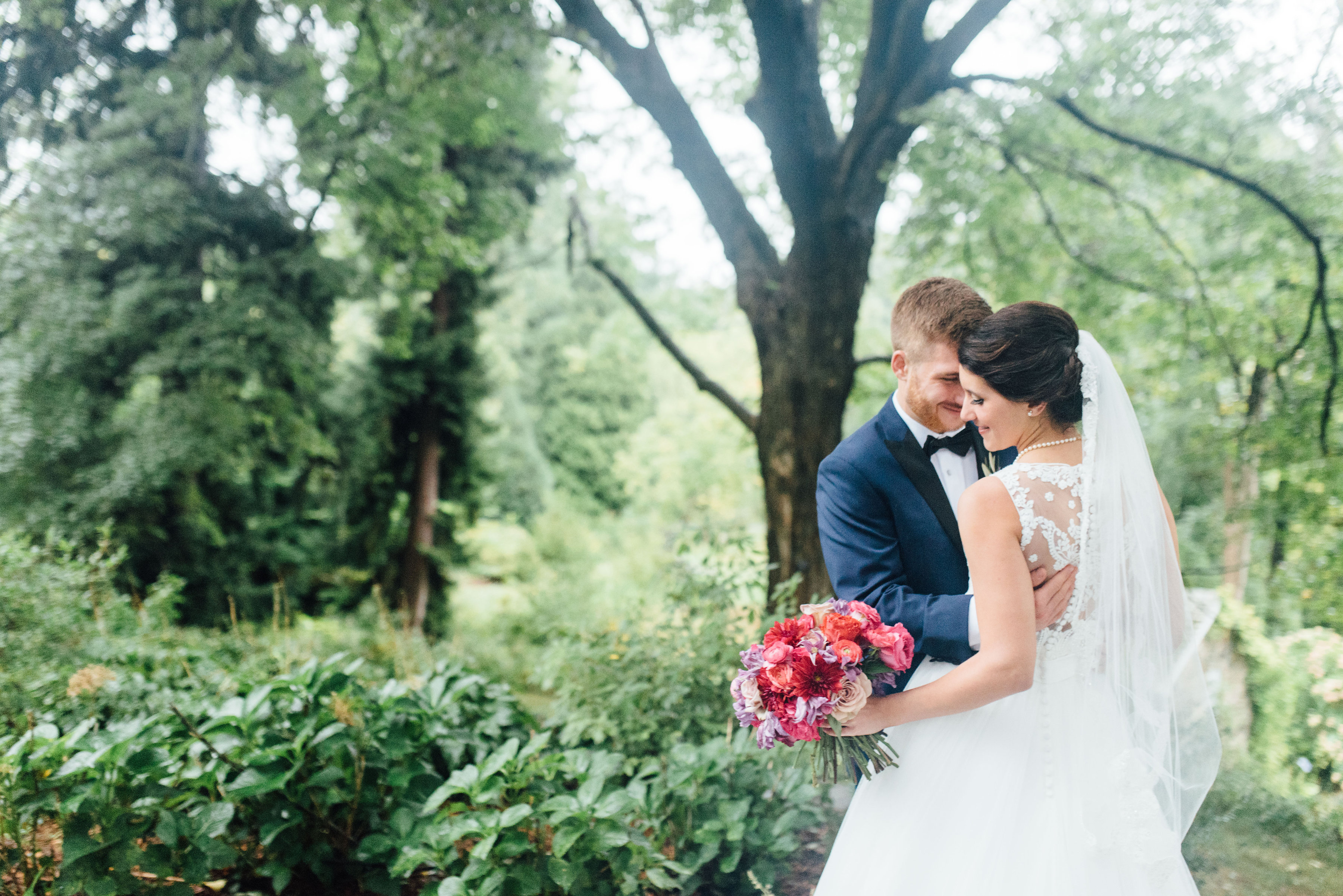 Photo credit: Tyler Arboretum/Alison Dunn Photography
A historic and rustic atmosphere combine with modern amenities at Tyler Arboretum, in Media.
Tyler Arboretum has a stone bank barn, circa 1834 and tenting over an adjacent patio that overlooks a rolling valley of majestic trees and a babbling stream. Together, they can accommodate up to 200 guests. Its newly renovated Barn can also accommodate up to 140 guests for dining. The porch and lawn of another historic structure, Lachford Hall, circa 1738, are ideal for ceremonies and cocktails. The Arboretum's many gardens and charming structures offer unlimited backdrops for memorable wedding photos.
Check out our favorite venues in Delaware County!
Still searching for your perfect venue in the Philadelphia area? Click here! Searching for amazing vendors? Click here!