Nine out of 10 Philadelphia wedding hairstylists recommend updos for your beach wedding.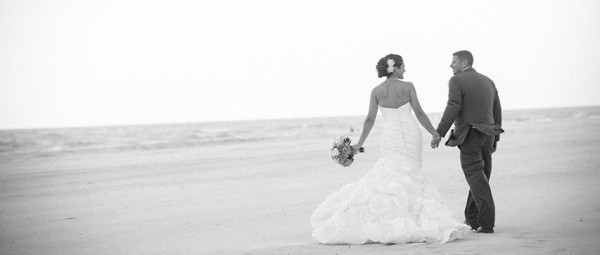 Photo credit: Chris Hensel Wedding Photojournalism
Why? Winds can change in a blink of an eye, tousling your hair at every turn, leaving it a tangled mess. Wearing your hair up will keep it out of your eyes, you focused on your groom and cool especially during a mid-summer Jersey Shore ceremony.
Updos include styles from loose side ponytails to tight modern buns, weaving in braids everywhere in between. Pin it with fresh flowers, brooches or jeweled pins or include side swept bangs.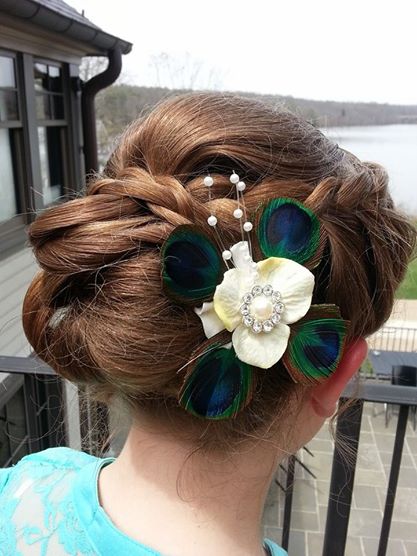 Photo credit: Daneene Jensen & Associates
Of course, the best hair options reflect your personal style and comfort level. A hair trial a month before your wedding allows for a test drive of your do before the big day. It demonstrates how long that curl will stay or drop. Ask yourself whether you will be comfortable for several hours in that style, if you like it and if you would prefer adjustments--and then convey feedback to your stylist.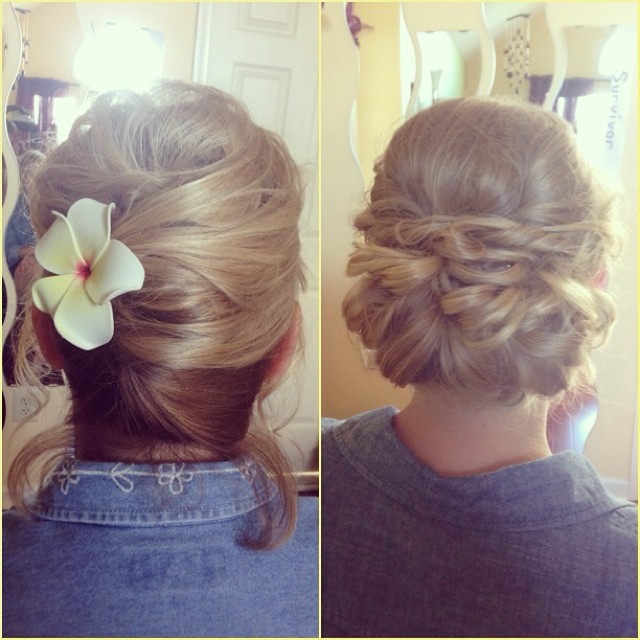 Photo credit: True Beauty Marks
Other updo advantages include accentuating your neckline, jaw line and shoulders. It can also offset an ornate wedding dress.
In addition, updos will make you appear taller so those who are vertically challenged may welcome this. However, taller brides may want to be mindful of this side effect especially if your groom is around the same height.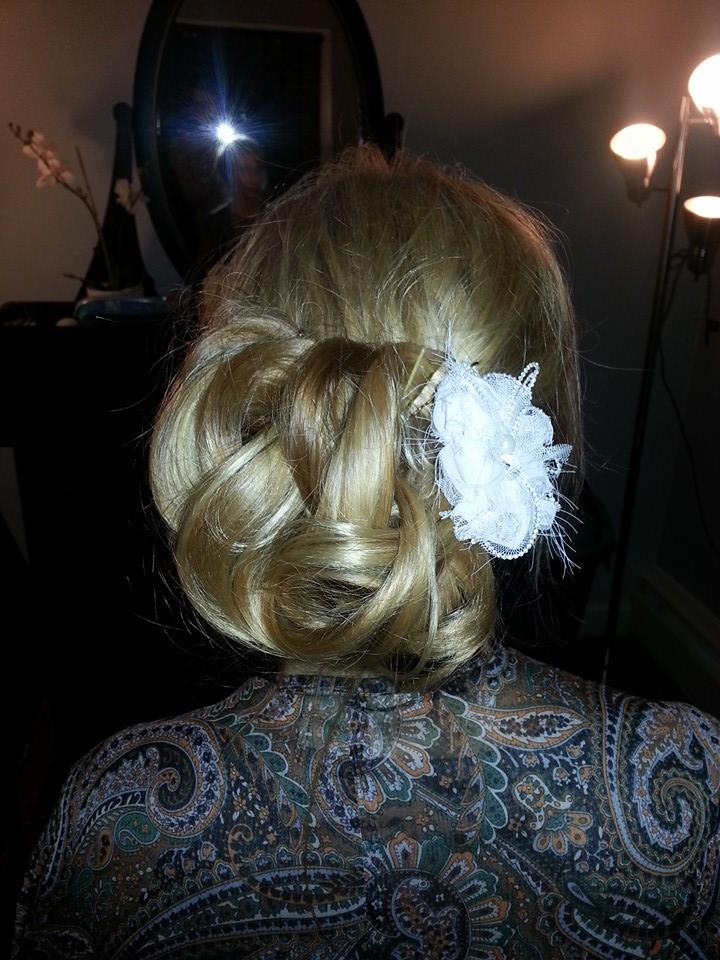 Photo credit: Daneene Jensen & Associates