Vickers Restaurant combines history, elegance and Continental cuisine with French influences for the ideal Chester County wedding venue.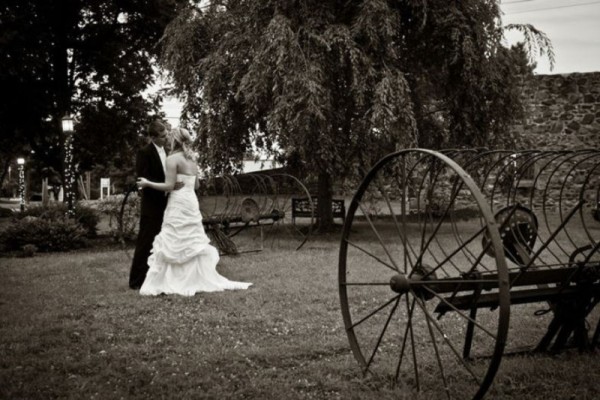 OUR PROPERTY
Vickers Restaurant is an historic property dating back to the 1800s. The outside stone walls on the property are the remnants of John Vickers' barn and kiln house where not only did he produce some of the most famous pottery of the century, but also provided shelter to those seeking freedom on the "Underground Railroad".

Additionally, you'll find two mammoth antique soil tillers once used on the Vickers farm. These wrought iron farm tools in addition to the stone wall create a beautiful backdrop that brings history into your wedding photos. The combination of traditional wedding of elegance and the rustic farm charm on the Vickers Restaurant property are sure to give couples' wedding photos depth and uniqueness. It's a perfect Chester County wedding venue to let your own history begin.

OUR BALLROOM
Adjacent to the historic 1820s farmhouse (which is used as a 100 seat restaurant) is the private Plantation Ballroom that's quiet elegance and grand décor make it the perfect venue for top-notch wedding receptions in Chester County. Three grand brass chandeliers illuminate the elegant ballroom that is outlined with custom millwork, adding a finished elegance to the space. Ten 6-foot windows scale the walls and are ornamented with plantation shutters to preserve the historic feel of the neighboring house while adding quite grandeur.
French doors open onto our outdoor patio surrounded by lush landscape that gives views of the historic barn remains. This is the perfect space for an outdoor cocktail hour in warm months. For winter weddings, our Hunt Room can be used for cocktails and hors d'oeuvres. An oversized hearth fireplace brings warm light to everyone's favorite dining room clad in reclaimed wood from the early 19th century barn that once housed John Vickers pottery.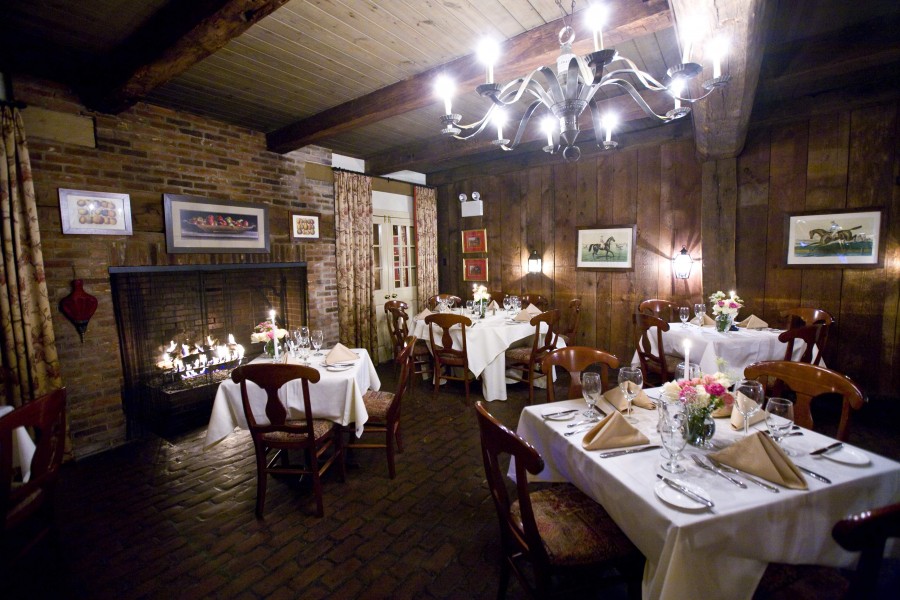 Photo: Vickers' Hunt Room