The Wedding Cake. It is an icon along with the wedding dress--and the engagement ring, of course. Just say the word 'wedding' and immediately, the image of a wedding cake is one of the first visions to pop up.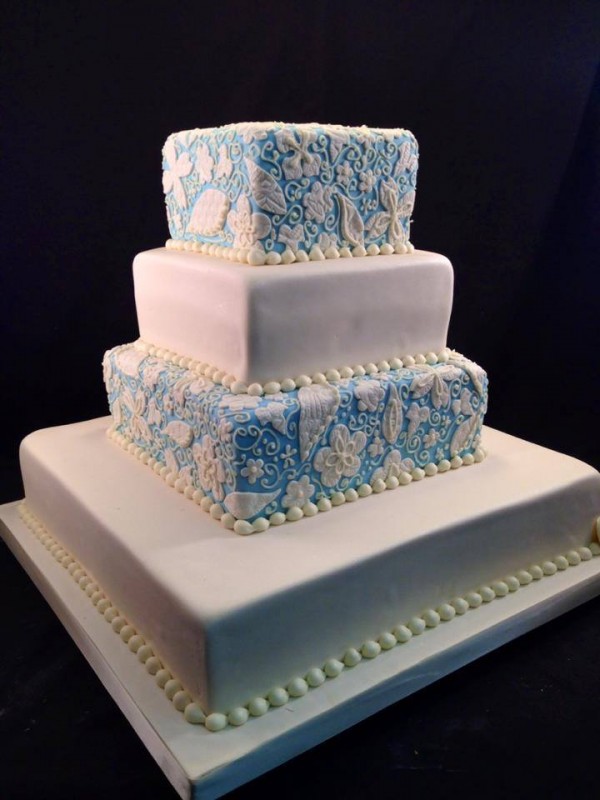 Photo credit: The Master's Baker
The wedding cake deserves respect. However, it doesn't need to cost a bundle.
Here are some guaranteed ways to reduce the cost of the mighty and beautiful--and delicious wedding cake.
Simple Design: Less is more in terms of decoration. Keep the design simple and your wallet will thank you. In essence, time is money and a detailed lace cake design replicating the pattern on your wedding dress will come at a higher price tag. However, if intricate designs are a must, consider alternating plain and elaborate tiers with each layer.
Avoid Fondant: Choose buttercream instead of fondant. The cost of ingredients related to fondant is expensive in comparison.
Use Real Floral Accents: Real flowers instead of sugar flowers will cost less because of time and higher ingredient cost to mimic the look of flowers.
Go Petite: Ordering less tiers instead of that dramatic Eiffel Tower of cake will bring costs down to Earth. Think smaller tiered cake with a sheet cake in the kitchen. No one has to know!