If you have a good wedding planner, the time involved in helping you plan your Philadelphia wedding is priceless.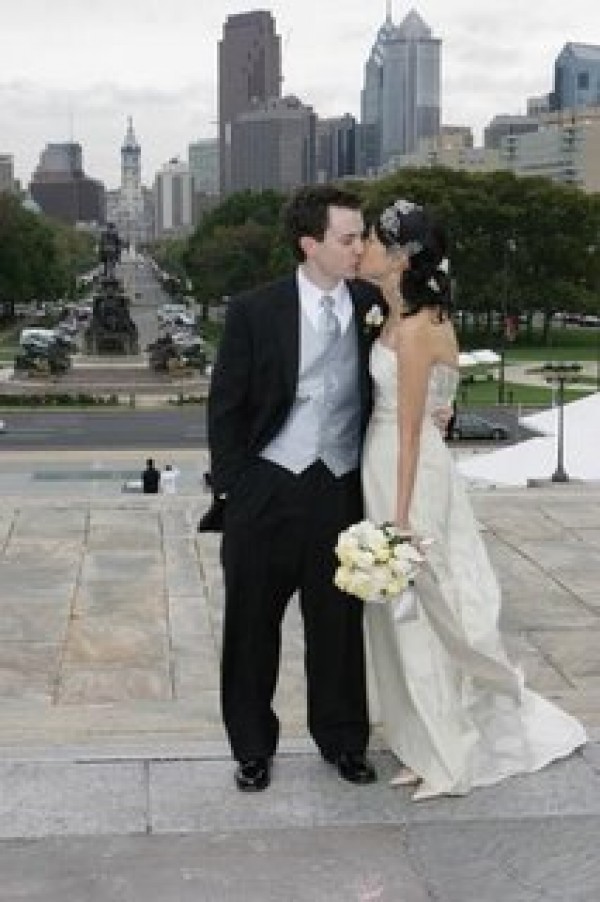 Now, let me explain the differences in titles that "planners" take on and the difference between wedding planners, designers and coordinators. This is an area that creates a great deal of confusion. So, if you understand the differences and what to expect, it will be easier to choose the right fit for your Philadelphia wedding planning needs.
Planner: A planner is a professional that will guide you along the path to your wedding. Assisting in choosing vendors, developing timelines and budgets, facilitating your rehearsal and wedding day. A planner will accompany you to meetings, tastings. And, a planner will help you to realize your vision. Again, you must understand what a planner charges for these duties and what is included in the initial cost and what is an extra charge. But, a planner should be your personal assistant, your advocate.

Designer: This title is self explanatory. An event designer does just that-- designs your wedding. Your palette, your tablescapes, your flowers. A designer will facilitate the execution of how your venue looks on your wedding day. Many event designers have "planning" as part of their advertising. They may have a planner on staff or have a relationship with a planner. When you hire an event designer, be sure that you are also hiring someone who will follow all the aspects of your wedding and not just how it looks. And, be sure of how these firms charge.

Coordinator: Most wedding venues have an "in house coordinator." Literally translated, this is the person in charge of the venue on your wedding day. They are an employee of the venue -- not you! Furthermore, their loyalty is to the venue -- not you! And, their job is to see to the food and set up at the venue on your wedding day.
What happens before the wedding, what happens if you have a dress disaster, a limo that is late or a photographer that doesn't show up is not their job! They are NOT your advocate. They are NOT going to handle your mother or get you down the aisle. They are there for the benefit of the venue. So, when they tell you NOT to hire a planner because they have it covered, don't listen. Also, beware of "day of" coordinators. What is that? How can someone have one meeting with you a few weeks before your wedding and then show up and have ANY idea how to ensure you have a flawless day? The answer is -- they can't! If you are going to invest in a wedding planner, make a wise choice and hire someone who will be involved at some level throughout your planning process.
Finally, a note to Do-It-Yourself (DIY) brides: While it is widely assumed that doing your own flowers, cake and favors is a great way to save money and put your "stamp" on your wedding, it may not be true! Unless you are superwoman with nothing else to do with your time during the planning process, this can be a costly and stressful mistake!
There are certain things that you should just leave to the pros! And, if you do plan to add those DIY projects, remember that SOMEONE has to implement those projects on your wedding day. So, if you decide to do your own design, do yourself a favor and hire a planner to help you. Remember, on your wedding day, your focus is getting married and enjoying your special day--you can not be the florist, the baker or THE PLANNER. And, neither can your mom or your maid of honor. Invest in the insurance that is an invaluable asset to any wedding day. Hire a planner for your Philadelphia area wedding!
Angel of Hearts Weddings: Let me guide you through the process in a fun and stress free way. I will be Watching Over Your Big Day!