Instead of the traditional three course sit down meal, rehearsal dinners are moving more toward a cocktail type of event.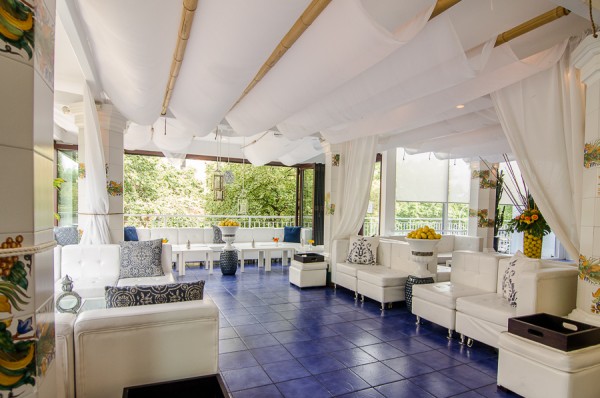 Photo credit: Tito Perez
However, it tends to include more than just heavy appetizers and drinks. We offer several packages that include appetizers, as well as entrees in a buffet style, so that our guests can still have the "cocktail feel" but provide a full dinner for their guests. At Positano Coast, we have our Sopra Lounge that is beautifully decorated with couches and low tables, which is perfect for a cocktail type of event.
The a la carte favorites on our menu are any of our crudo selections (the Italian version of sashimi), in addition to our grilled octopus, artichoke salad, pan-seared branzino, sea urchin pasta, vegetable ravioli, and our prime NY Steak. The most popular items for parties include chicken maximo, braised beef short ribs, herb crusted mahi, gnocchi gorgonzola and the chicken al limone.
Our menu is complemented by our Italian wines, but we also offer selections from the United States, France, New Zealand, Argentina and Spain. And then there are our organic cocktails!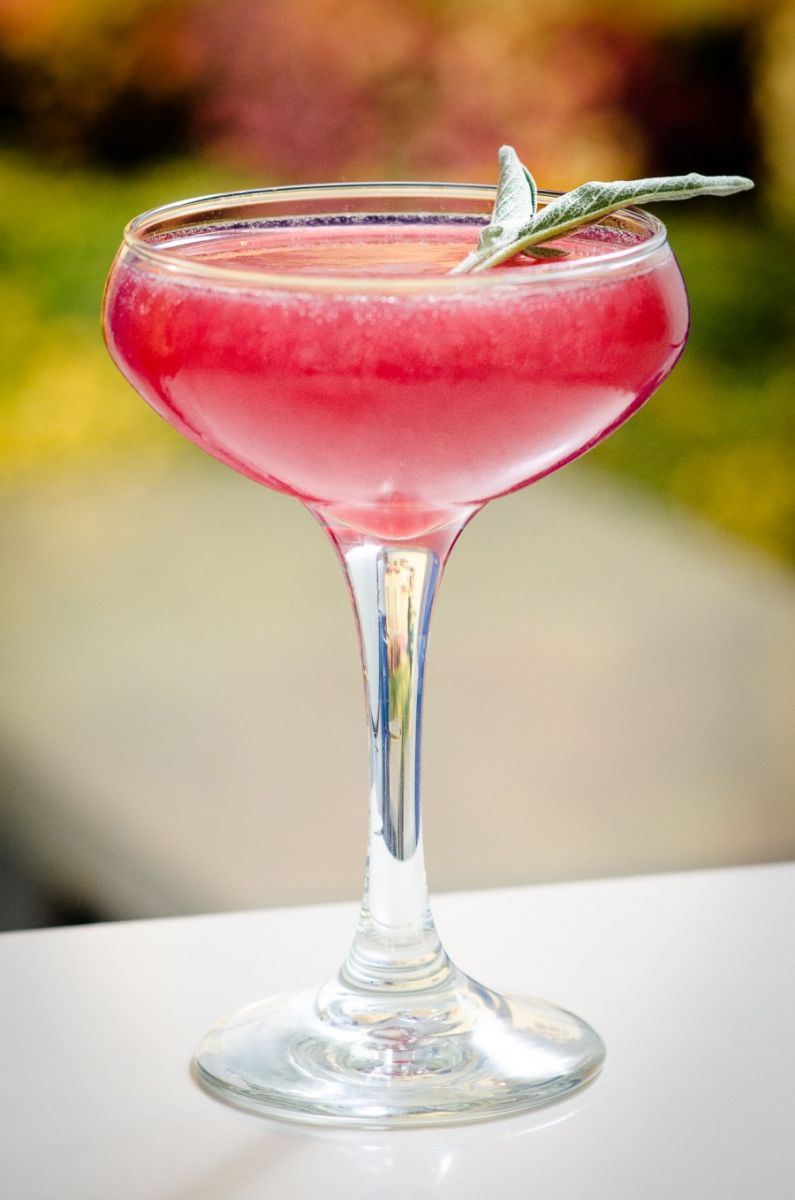 Photo credit: Tito Perez
Many, but not all, of our cocktails are organic. Each one was developed by our very talented mixologists, using only the best and most natural seasonal ingredients possible. Some of my favorites include the "Artemisia" which is made with Square One organic vodka, Breckenridge bitters, tarragon and fresh lemon, and the "Tango Dress" which is made with Pinot Noir Cava, Solerno and blood orange foam. Pictured above is the "Amanacer," made with Siembra Azul blanco, fresh raspberries, hibiscus syrup, fresh lemon, and Alma Negra sparkling malbec.
Positano Coast offers a unique space that is unlike any other in the city. We offer a second story vantage point, multiple private rooms, our Sopra Lounge for a completely unique experience, as well as two outdoor patios. We also make sure to customize all menus, depending on our guests' personal requests, wants and needs.