Here at the Merion Tribute House, we started holding winter open houses in January of 2008.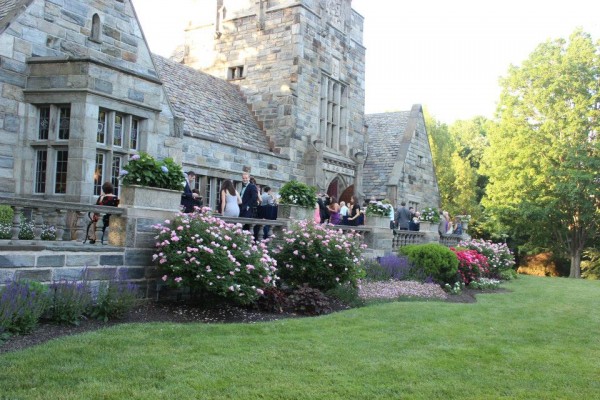 Because we get so many inquiries for the Merion Tribute House in the weeks after Christmas and New Year's, we thought it would be a good way to introduce the venue to couples so they could "see it in action" and get them excited as they formulate a plan for their event. Since our venue works primarily with up to 10 preferred caterers, they are invited to provide tastings. We also ask the florists, photographers, bakeries and DJ's who are used at our venue frequently to attend.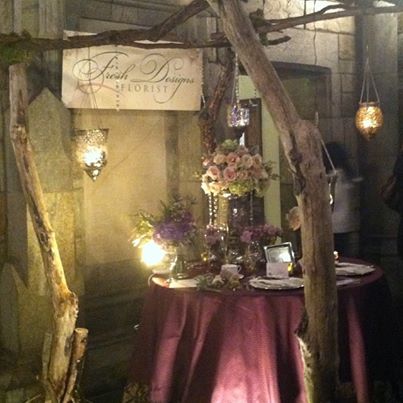 Photo credit: Fresh Designs Floral at Merion Tribute House Open House
While open houses usually include food samplings (especially when the venue has an in-house, exclusive, or limited catering choice), couples should not expect a full meal or a specific tasting of the specific menu they might choose. In our experience, open houses will just give a "taste" of the style of the caterer and the opportunity to speak to the owners or sales associates one-on-one.
Photo credit: Stuart G. Sanft Photography/Conner Catering at Merion Tribute House
Since the relationship and communication with the caterer is so important to the success of an event, finding one you feel comfortable with is an important factor in your decision. For many caterers, the open houses are good ways to provide tastings to potential clients at no charge. But if you are interested in pursuing a particular menu with a particular caterer, you may find that setting up an individual tasting (which often involve a tasting fee, often waived if you book) or requesting a specific proposal is a good way to follow up afterwards.
Photo credit: Flowers by Ilonka at Merion Tribute House Open House
We have found over the years that about half our of open house attendees have already booked the venue and are looking for a caterer or another vendor. Open houses are a good opportunity to see vendors' products and offerings in the setting of a client's future event. This is particularly true of florists (seeing their offerings with the background of the stone or coloring of the venue) and photographers (seeing past examples of their work here).
Other attendees might be seeing the venue for the first time. Our open houses tend to be full therefore, the opportunity for a personal tour and meeting about a client's specific event are not always possible. However, couples should expect to be able to get a quick tour, see some of the outside grounds or the private spaces, such as dressing suites. In addition, we always have slide shows running throughout our events, to show what the gardens and grounds look like in different seasons. Since the open houses are in the winter, it can be hard to envision the color of a spring or summer wedding! These slideshows are also important to show different decorating ideas other couples have come up with and are good at sparking creativity for the DIY bride!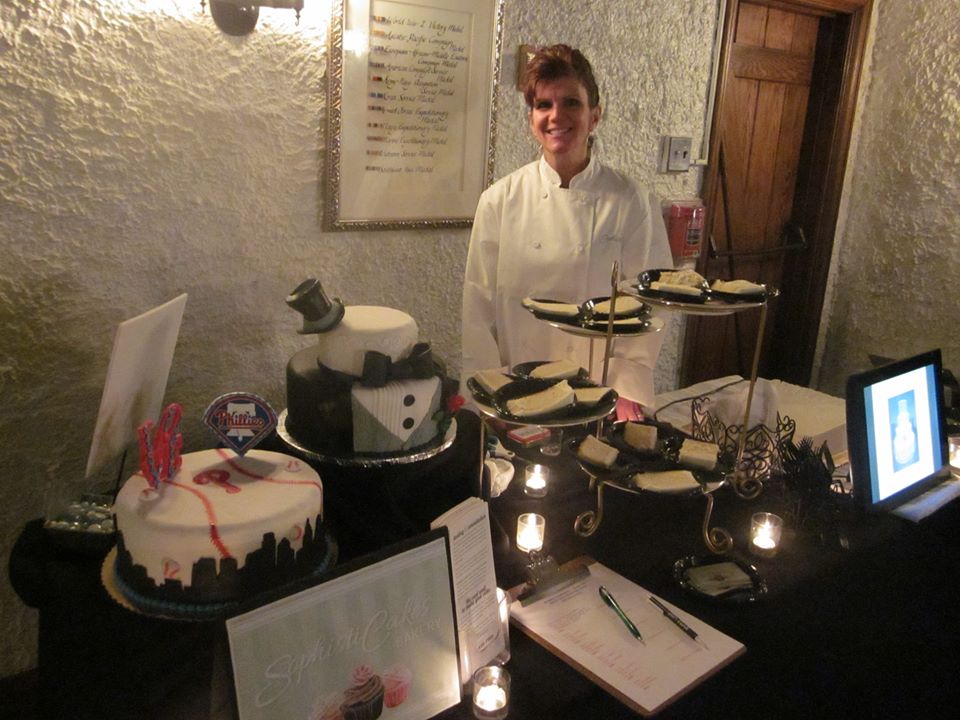 Photo credit: Sophisticakes Bakery at Merion Tribute House Open House
So if you are a newly engaged couple interested in a venue, an open house is a good first glance. But be sure to make an individual appointment if it captures your fancy – it's always best to have your specific questions answered with your specific date or season in mind, and get a full tour and the full attention of the venue manager or staff person.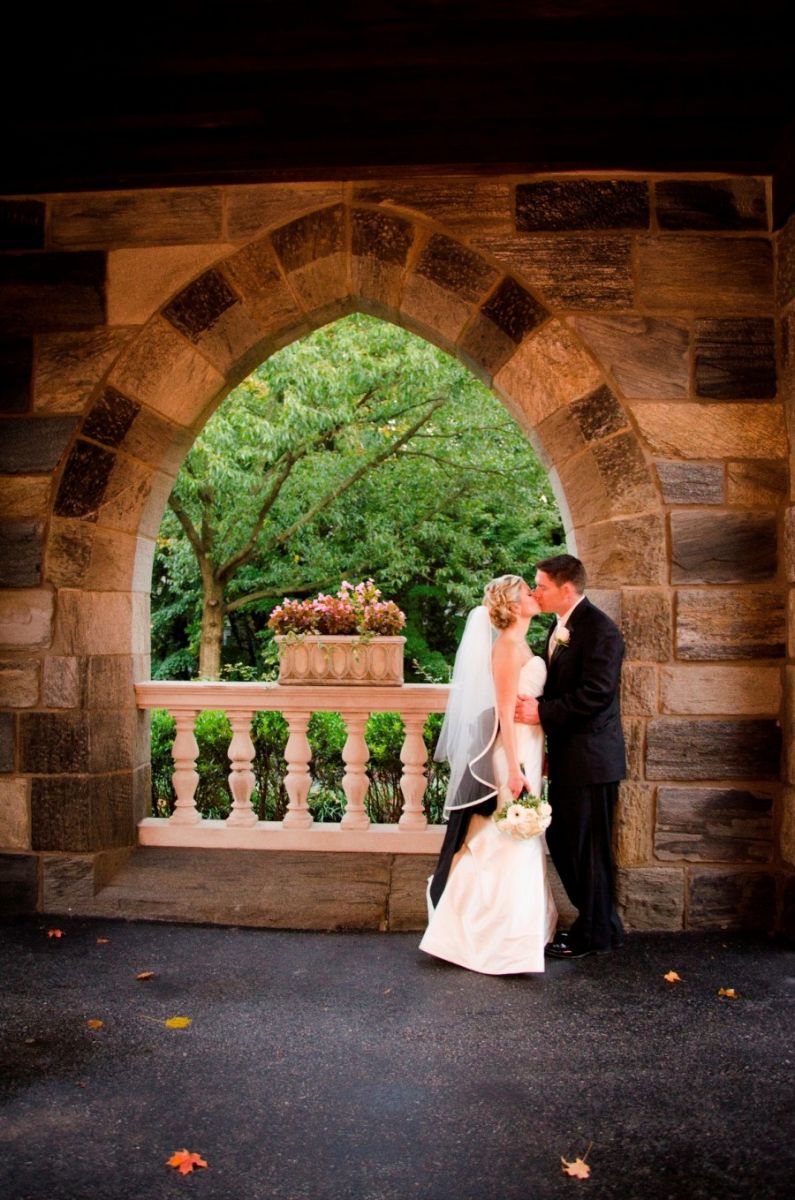 Photo credit: Stuart G. Sanft Photography/Merion Tribute House