Caffe Aldo Lamberti has been hosting private events and weddings in South Jersey for over 25 years.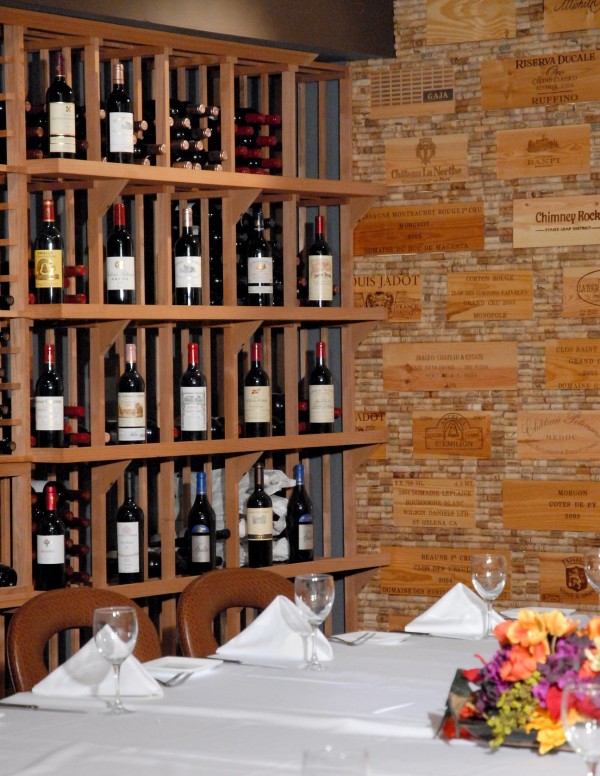 Photo credit: Karl Vela (Caffe Aldo Lamberti/Bordeaux Wine Cellar)
Our goal at Caffe Aldo Lamberti is to provide our guests with excellent quality and distinctive service in a beautiful ambiance to create memorable events that guests reminisce about for years to come.
Caffe Aldo Lamberti has three unique private wine cellars. They are beautiful spaces that we call our "hidden treasures," in addition to four other larger event spaces to suit your rehearsal dinner or event in South Jersey.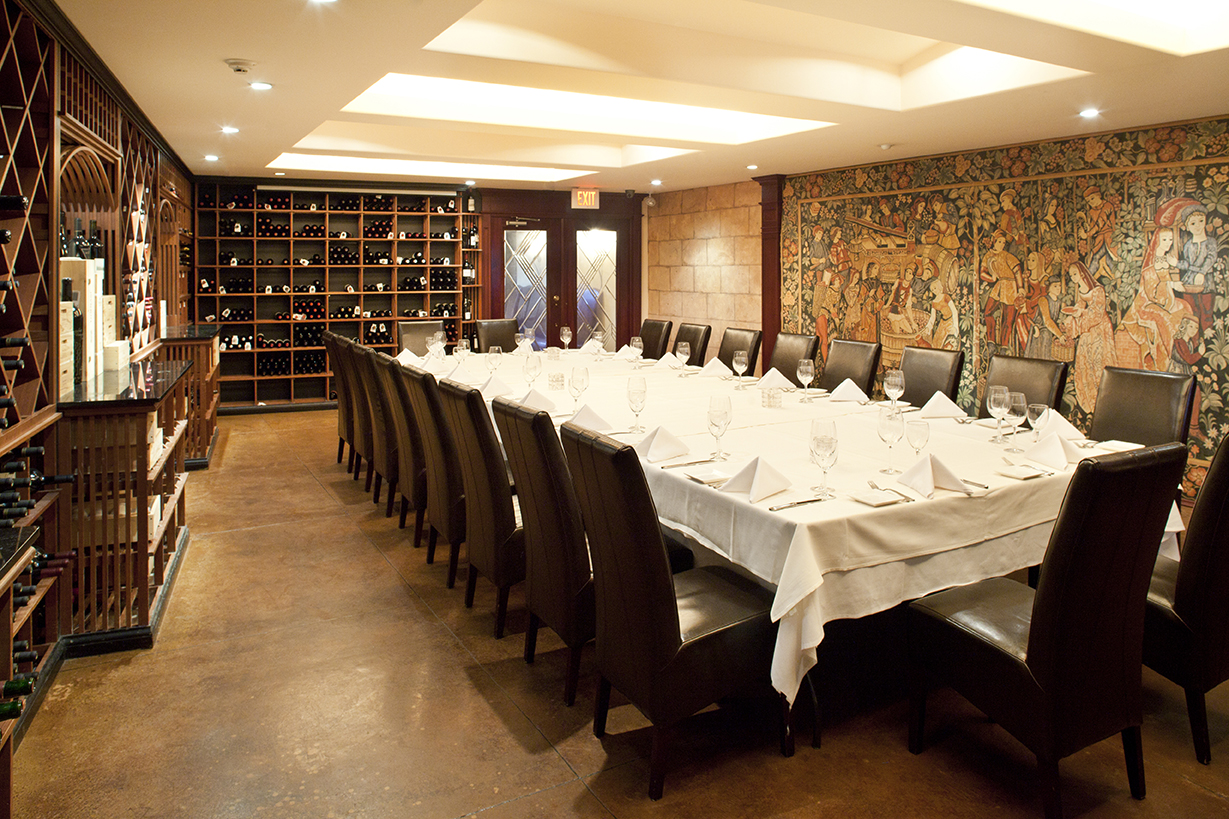 Photo credit: Perretti Photography (Caffe Aldo Lamberti/Sonoma Wine Cellar)
Our Tuscan Wine Cellar holds up to 16 guests, the Sonoma Wine Cellar up to 40 guests and the Bordeaux Wine Cellar up to 36 guests. All the cellars are completely private and house over 15,000 bottles of wine, all part of our award winning wine list. They are the perfect setting for a small gathering, be it an intimate wedding, a birthday party, or a business function.

The Bordeaux Wine Cellar is a bit more rustic. The accent wall is actually made of wine corks and wine cases. All of the corks are from wine that we served in house, and the cases were all delivered to the restaurant as well. That wall is what gives the Bordeaux Cellar such a rustic feel. It is also where we store all of our French wines.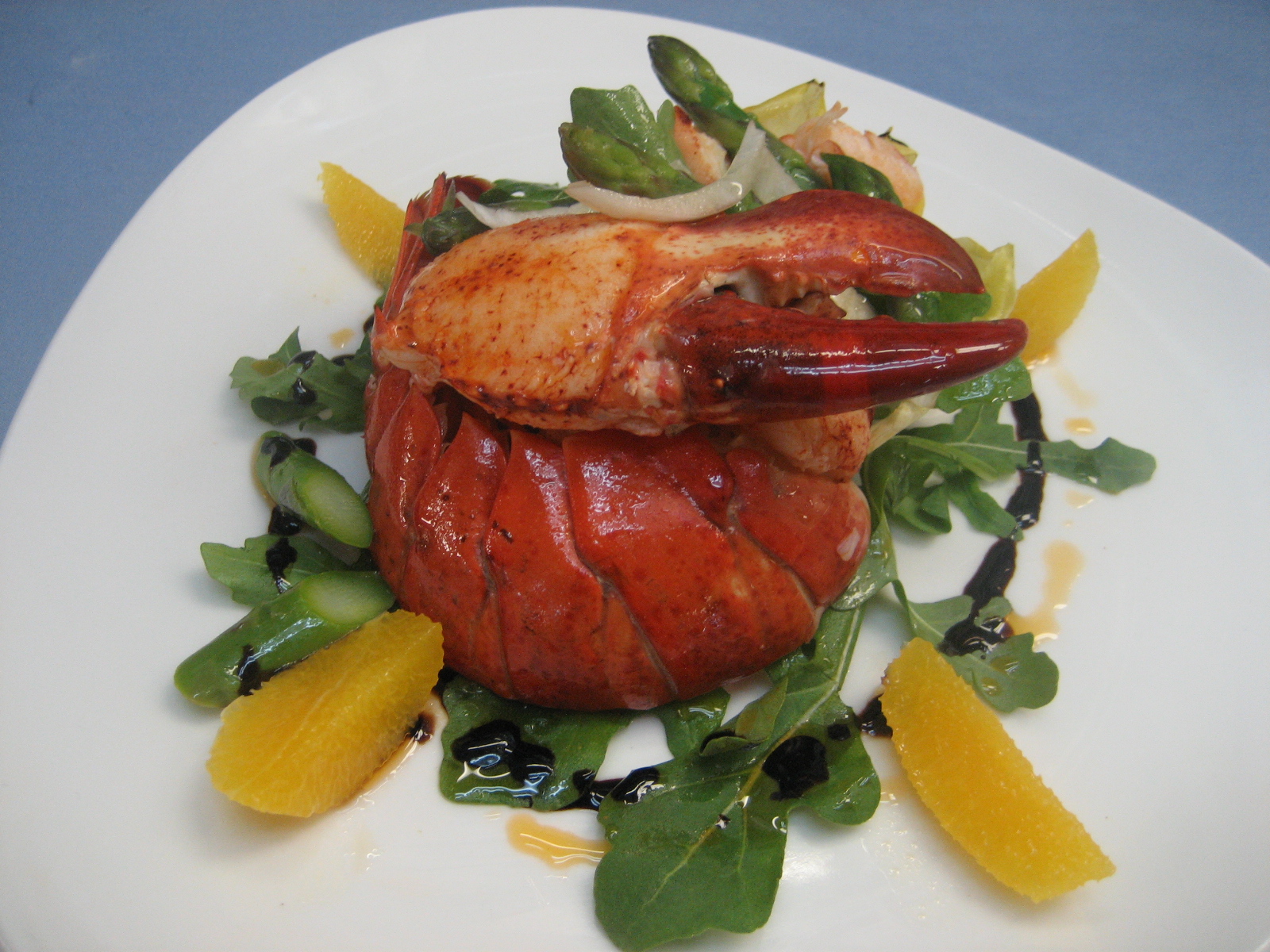 Photo credit: Caffe Aldo Lamberti (Lobster Asparagus Salad)
The Tuscan Wine Cellar is the most intimate of the three spaces, perhaps because it is the smallest. It has a beautiful customized flower arrangement created by Michael Bruce Florist, who arranged all of our floral decor, and it houses only Italian bottles of wine. It also has a wall of personalized wine lockers, where some of our most loyal and wine savvy guests store unique bottles of wines.

The Sonoma Wine Cellar holds our American Wines, and it is the largest of the three cellars. We can customize table settings from small groups of up to 28 guests at an imperial style table or change the room set-up to round tables. One of the walls of this room is a beautiful hand-painted tapestry.

All of the wine cellars are popular, although I think that the Tuscan is most requested. It is just the perfect setting for a small group, whether for a personal party like a rehearsal dinner or a business meeting in South Jersey.
Photo credit: Perretti Photography (Caffe Aldo Lamberti/Tuscan Wine Cellar)
As for me, I am a Champagne/Prosecco girl at heart, although I find myself gravitating towards European wines more often than Western wines.
In warmer weather, Caffe Aldo Lamberti offers al fresco dining underneath bright yellow umbrellas on our patio. The atmosphere is perfect for any occasion, be it for lunch, dinner, a quick bite, business meeting or drinks with friends.