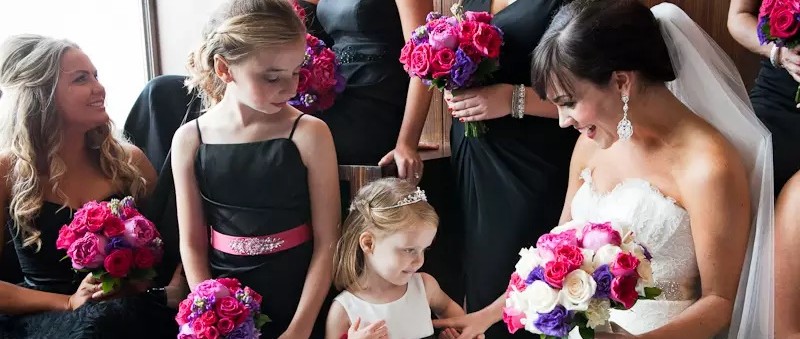 Closed: Angel of Hearts Weddings
This venue has closed, this page is provided for historical reference only.
Pennsylvania
Angel of Hearts Weddings
Angel of Hearts Weddings offers unique and comprehensive assistance to the discerning bride in planning her wedding with a full range of services tailored to her needs. Making magic is my passion.

Also available for planning bachelorette parties, showers, bridal luncheons, rehearsal dinners.

Angel of Hearts Weddings--Watching Over Your Big Day!
Reviews
Wendy Hartigan is the most professional and genuine person I have ever worked with. Her attention to details and enthusiasm was refreshing and candid. My husband and I felt that we were working with an old friend rather than a wedding planner. Sh e started planning our wedding while my husband and I were both overseas in Afghanistan and kept us on the loop on everything. She understood our vision and made it come to life. I could not have asked for a more perfect wedding. Wendy went above and beyond her job to ensure that our wedding was perfect even after we had changed the venue 3 different times, and 3 different states!!! Our wedding plans started in NY and then due to military reasons my husband and I relocated to Florida. Wendy contacted vendors in FL, and kept planning our wedding from afar, and still managed to pull off an amazing event. Her sincerity and willing to place a brides happiness above all else, is unparalleled. I have come to love and respect her both as a professional and a dear true friend.
Wendy was truly my wedding angel! At first I was hesitant to get a wedding planner, I thought that's for those crazy rich people. I can't afford one. Well, I have to say, "you can't afford NOT to hire one!" Having Wendy actually saved me money, not to mention time, and honestly, my sanity! We started working with her about a year before our wedding when my fiancé and I just couldn't find a venue that fit our budget or was available when we wanted to get married. We had some rather difficult criteria as well. I being a chef, wanted amazing, local, seasonal food, and my fiancé, an architect, wanted a nice approach and great ambiance. I was ready to give up and resign myself to the fact that we just couldn't have the wedding we wanted. At this point my aunt really encouraged me to get a planner. Enter Wendy-she showed us several amazing places and when she took us to Barley Sheaf in New Hope, well, we just fell in love! All the vendors she recommended were fantastic as well. The florist made the most exquisite centerpieces using fresh vegetables as well as beautiful flowers. Guests couldn't stop couldn't stop complementing me on them for being so gorgeous, unique, and so fitting for my personality. I also couldn't find a wedding dress under $1000 anywhere in NYC. She recommended a few places and I found the most stunning dress in my budget. She came with me to fittings and picked up my dress on wedding day after it was pressed. I have been working with Wendy, since October 2013 and my wedding was August 23rd 2014 and she has never been anything but professional, honest, punctual, and efficient. She was intuitive, took care of everything I asked her. I loved that I could ask her to handle things and know they were handled! My friend also hired Wendy after I recommend her, and she too was extremely pleased with her work! Where she really saved my life was the day before and day of the wedding. My fiancé and I got lost on the way to our venue picking up some last minute things, my aunt was having issues with her hotel room, catering for rehearsal dinner needed to be picked up, someone needed to meet with the alcohol vendor, place cards needed to be finished and a bunch of other little things that my fiancé and bridal party were going to do. Then our phone died while we were literally in the middle of nowhere and Wendy took care of it all. She picked up the catering, solved the hotel issue for my aunt, met the alcohol courier, and helped in greeting the guests while we were finally on our way. When I arrived the venue she said give me all that you need to do, go relax, settle in and I will take care of it all! And miraculously she really did! I was able to relax and actually enjoy the rehearsal dinner instead of having to worry about all the last minute things that I had planned on finishing that day. It's unforeseen situations like this that make you realize a wedding planner is invaluable. I was able to enjoy my wedding day more than, I think ,any of my friends were able to at their weddings. Even my mother and father and their friends commented on how they had never seen a bride as calm and relaxed as me during a wedding. My reply, It's all thanks to Wendy! Having worked with her for almost a year, I really got to know Wendy. I can't even call her my planner anymore, she is now a cherished friend and I recommend her to everyone without any hesitations or reservations.
This woman is a pro. I manage events and live theatre for a living. I found Wendy from a website that promised me an hour long free phone conversation with a wedding planner if I filled out a form online. I filled out the questionnaire and then Wendy called me. She was great. She gave me ideas and listened to me for the hour. I thought that was all I would get, but Wendy decided that she was going to continue to help me. So she offered her help for me for the actual day of my wedding . We agreed on a price, and this amazing woman DROVE to Chicago. Who does that? She wanted to make sure she had a car with her, since I didn't have a car. Smart lady. Rental cars are stupidly expensive in Chicago - and I couldn't afford that. This amazing woman came to my rescue in CHICAGO. She lives in PA. We made arrangements for her to come all the way here the day 2 days before my wedding. She sat in my living room fighting with my venue for my right to have time to decorate the venue prior to the wedding. (They scheduled an event prior to my ceremony because they didn't have the right schedule on their books). My husband-to-be lost his parents, and my mom is gone as well. Wendy stepped in as my mom. And she made sure that I didn't get stressed when things weren't happening as I had planned. She couldn't stop these problems, she was trying to help and fix them. I couldn't have gotten through this wedding without her. Since she was in PA, I set up all the vendors on my own. But this woman....she took all of this with stride. She managed my day - practically blind - since she didnt set it all up. She was my day of coordinator, my best friend, my mom and my "You [vendor] will do this because I said so" go to person. My wedding was way better because I found her from a random google search. Thank goodness. Wendy is a pro. Wedding planning isn't easy. It is about personalities. She does her best to fight for the bride! She is a winner to me. Period.
Show More Reviews
Contact Person
Wendy Hartigan
Address
Serving the Delaware Valley, New York, and Maryland