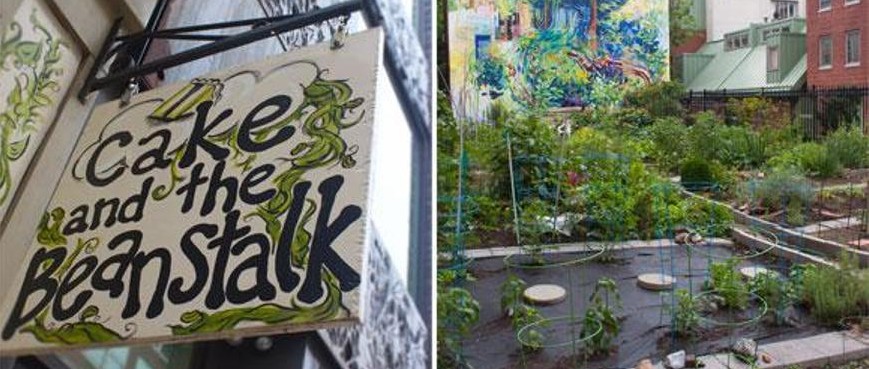 Closed: Cake and the Beanstalk
This venue has closed, this page is provided for historical reference only.
Pennsylvania
Cake and the Beanstalk
Helping you celebrate life's most special moments is our passion.

Special Events:
We love to host events in our sunlit, garden view dining room. We can host bridal and baby showers and more. We also offer tea parties with all the fixings.

Cakes & Desserts:
If you are interested in a whole cake or a selection of smaller treats or cupcakes, we kindly request 48 hours notice. On short notice, we will do our best to meet your needs. If you have a dessert idea that you do not see on our menu, please talk to us. We have done smash cakes, groom's cakes, gender reveal cakes, and more!

Dessert Trays:
Looking to mix it up for your wedding day --- then try a dessert tray. Options include:
Blondies with Rotating Mix-ins (Oreos*m&m's*coconut*Reese's Pieces)
Brownies (with or without walnuts)
Chocolate Peanut Butter Cookies
Chocolate Tree Nut Cookies
Old-Fashioned Oatmeal Raisin Cookies
Simply Delicious Chocolate Chip Cookies
Vegan Chocolate Chip Cookies
Slices of our great cakes: Blueberry Crumb, Jewish Apple, Banana Chocolate Walnut, Chocolate Chip Pound, Strawberry Pound

We look forward to working with you!
Reviews
Awesome bakery, great coffee and baked goods! My favorite is the banana bread, 2nd place - lemon cake
What isn't to like at Cake & the Beanstalk? From friendly staff and owners who know customers on a first name basis to the amazing sun patio, everything is amazing! Try the blondies (reese's are my favorite) or one of the specialty seasonal desserts!
Contact Person
Daniel Klein, executive baker