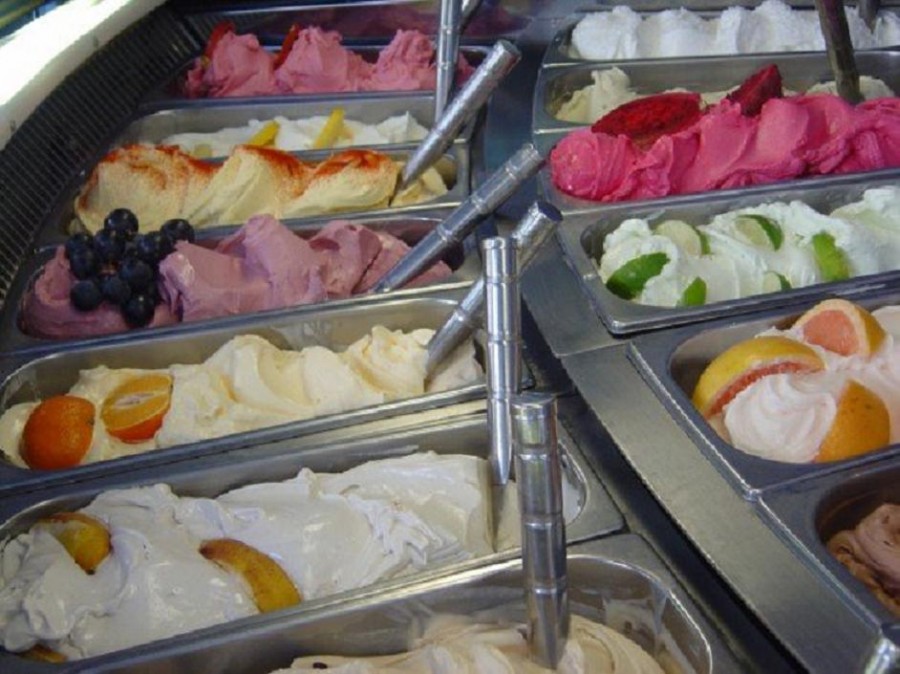 Capogiro Gelato Artisans
Pennsylvania
Capogiro Gelato Artisans
Pure magic --- that is the only way to describe the ultimate in artisanal-style gelato and sorbetto at Capogiro Gelato Artisans.

Owner Stephanie Reitano is passionate about using only high-quality, locally sourced ingredients like Queen Anne cherries, cantaloupe, and blackberries, for example, from Lancaster and mint from Overbrook Herb Farm. She is very involved in the selection of the farm fresh produce that goes into each batch of these creamy decadent frozen desserts.

Some of Capogiro's most loved gelatos are made from wines and liquors like Champagne Mango, Golden Margarita, Mojito, and Amaretto. Their Fior di Latte was named one of the top flavors in Philadelphia Magazine.

Contact them today to add a bit of Italian-inspired indulgence to your wedding day.
Reviews
Lime chili mango. That's a Capogiro flavor. And god bless them for it. This perennially-packed gelato stop in Rittenhouse or 13th st always serves up samples with a smile. Which is good given how many samples I need to try before I can make up my mind. From the typical hazlenut to champagne mango, you can't go wrong. And I love them even more for not make me choose just one--each cone/cup comes with two delicious flavors. I prefer take out since the 13th st locale has too few seats and Rittenhouse is typically packed. But there' not too much better than a stroll around the city with a tasty cone of gelato in your hand.
I just got back from Italy and I must say the gelato here is as good if not better!!! I come here at least three times a week. I love it.
The best gelato i ever had, especially the pistachio.. luv it!
Contact Person
Stephanie Reitano