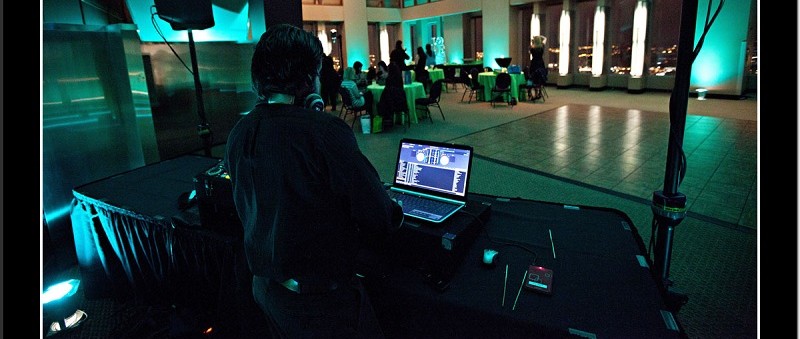 Closed: Cutting Edge Entertainment
This venue has closed, this page is provided for historical reference only.
Pennsylvania
Cutting Edge Entertainment
All the planning, organizing, perfecting, time, and money comes down to one day.
On your special day you can't leave anything to chance. So let one of our experienced MCs guide you through your entire event from start to finish. Cutting Edge can not only provide the music for your wedding, but also takes care of everything else going on that evening so you can sit back and relax. You worked hard for this day; you should be able to enjoy it!  Experience is EVERYTHING!
Cutting Edge Entertainment has been providing DJ services for weddings in the Philadelphia area since 1992, and our seasoned and professional staff bring that experience to your wedding reception.
Cutting Edge Entertainment specializes in weddings, bar/bat mitzvahs, and all occasions! We are an experienced group of interactive entertainers: MCs, Disc Jockeys, Lighting and Multi-Media trained to get your guests involved, because that makes for good times and the best memories. We want to make your party everything you have hoped for! You will see, we are much more than just disc jockeys. But the real question is what can we do for you?

 
Reviews
I could not recommend Richie and Cutting Edge enough! My friends and family are still talking about how great the music was at the wedding. I felt completely confident in the timeline Richie and our coordinator put together, and Richie was able to get all the guests where they needed to be quickly for first dances, speeches, and cake cutting. I couldn't have done it without him. The music was absolutely perfect! We had specific songs that started/stopped at specific times for the ceremony, and Richie was flawless! During the reception he had everyone on the dance floor, and wouldn't let them leave! Seriously, we could not get off that floor because each transition was smooth and perfectly went into the next amazing song. Stop looking and book Cutting Edge for your wedding, and ask for Richie. You will not find better!
We are so happy that we chose Cutting Edge Entertainment for our wedding! Specifically, we were thrilled with the amazing job that Richie did as our DJ! From our first meeting with Richie we knew we wanted to book with him - we could tell that he was going to make our wedding so much fun. Richie thinks of everything - there are so many little details about planning wedding music that we never would have thought of on our own, and Richie covered every detail with us. He was incredibly professional, and we instantly clicked with him and felt at ease. We knew we could trust him to make our wedding a blast. We had so much fun in our prep meeting with him, listening to all kinds of music and making our choices for the wedding. He never rushed us or pushed us into making song decisions that we didn't like, but he was also very helpful in making suggestions and providing helpful ideas. We had no worries going into the day - we knew that Richie would be a great MC who would have everything running smoothly. Richie showed up early and set up all of the microphones for our ceremony and made sure everything was in order. When we made a major change on the fly to move our first dance outside, Richie was totally cool about it all, and it all went off without a hitch. He does a great job of getting everyone on the dance floor, and he worked very well with all of our other vendors (most of which he had worked with quite a bit in the past). We had such a great party and know it wouldn't have been as much fun without an awesome DJ like Richie!
My husband and I got married less than three weeks ago at the beautiful Cairnwood Estate and had the pleasure of working with Richie Abrams from Cutting Edge. If you want a party that people rave about for weeks and don't stop dancing until they are kicked off the dance floor - Richie is your man!! From our initial meeting to the night of the wedding, Richie knew exactly what to do to keep the party going and running smoothly. He played all the right music and was accommodating to any of our requests...including mixing two songs for a fun father-daughter dance ;) We have heard nothing but great things about the dance party at the reception and I have a feeling people will be talking about our wedding for a long time! Thank you so much Richie for making our wedding night fun, exciting, and memorable! You are a fabulous DJ and definitely one of the best wedding day decisions we made!
Show More Reviews
Contact Person
Craig Sumsky