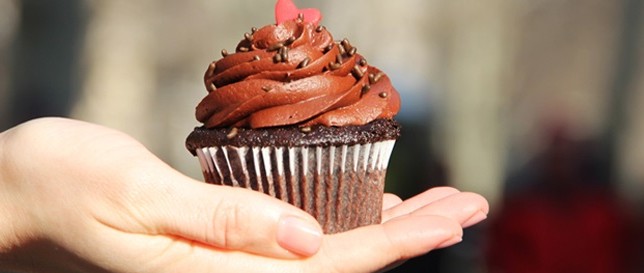 Closed: Pamcakes a Philly Cupcakery
This venue has closed, this page is provided for historical reference only.
Pennsylvania
Pamcakes a Philly Cupcakery
Every day in our shop, you can choose from a rotating menu of different flavor combinations. If the flavor you want is not available on the day you want it, you are welcome to place a special order which allows you to pick a flavor from our Rotating Menu. If the flavor you want is not available on a specific day, there is a minimum order of 6 cupcakes per flavor when ordering from our rotating menu. If the flavors you wish to order are in store that day, there is no minimum per flavor.

Assortments are also available with the given choices of flavors in store or with advanced notice. Call for further details regarding special flavors. Custom and special orders are available and priced accordingly.
Reviews
Pamcakes made 5 dozen amazing cupcakes for my engagement party this weekend! Every single person had great reviews! My new favorite is key lime! Go get one this week!
I just had Pamcakes for the first time yesterday, all I can say is wow! I am impressed, and it takes a lot to impress me. I am a baker myself, and don't normally like store bought cupcakes, these sure changed my mind. They were everything a store bought cupcake isn't, the cake was moist, soft, flavorful, wonderful, and the icing, yummy, not to sweet, and the flavor spot on. Now I know if I ever want a cupcake and I don't want to bake myself, Pamcakes is the way to go. Bravo, Pam, these are truly delish.
Contact Person
Pam Kingsland