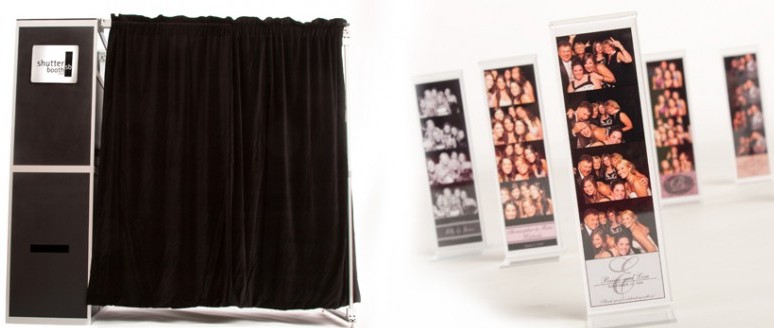 Shutterbooth Philadelphia - Save the Date
Pennsylvania
Shutterbooth Philadelphia - Save the Date
When renting a photo booth, EXPERIENCE matters.

At ShutterBooth, we are committed to providing our customers with a positive and rewarding experience. We have proudly been serving the Greater Philadelphia and surrounding areas for the past 4 years, and have over 100,000 photo strips under our belt.

SAVE THE DATE
Our Save the Date option allows guests to get the most out of their Shutterbooth experience. Guests are able to preview all the fun our Shutterbooth has to offer while taking away custom invitations that will be sure to charm you invitees.

So how does it work? The Save the Date package includes a 2 hour photo shoot at our Philadelphia offices. We invite you to come on in, make yourself at home, and take as many shots as your love-struck hearts desire. With our graphic designer, design team, and professional staff on site, we are dedicated to ensure that your custom photo strips are perfect to every last drop of ink that's printed on the page.

After your shoot is done, we will take your four favorite photos, create a custom Save the Date logo that is specific to your event, and print up a beautiful set of unique invitations that will be sent out to all of your loved ones.
 
Contact Person
roxanne worosz
Address
205 N. 3rd Street Philadelphia, PA 19106