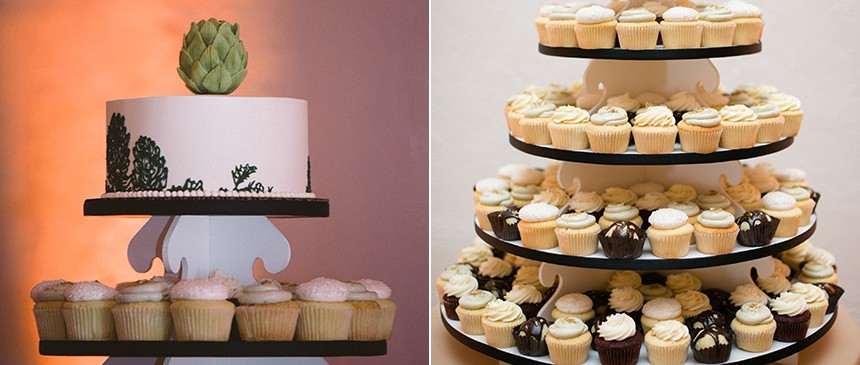 Whipped Bakeshop
Pennsylvania
Whipped Bakeshop
Congratulations on your upcoming wedding! You've come to the right bakeshop. All of our award-winning wedding desserts are made from scratch right here in Philadelphia by our small team of artists. We'll be with you every step of the way, from flavor selection to design to delivery and set-up.
A wedding cake is an edible work of art that that should be a unique expression of your personal style as a couple. Under the design direction of artist Zoë Lukas, we are known for beauty and elegance of our clean, modern buttercream cakes. From color to texture to proportions, we have an obsession with getting the details right. 

We make everything from simple cookies to towering wedding cakes right on the premises. We're real people and we'd love to meet you.
Reviews
Wow. Pretty as a picture cupcakes that follow through on the flavor front. They have some really eccentric combinations, and the presentation can't be beat. I'm not one to have a sweet tooth most of the time, but I couldn't say no to this place if I tried. The carrot cake with vanilla frosting is unreal and worth the calories as far as I'm concerned.
The Whipped Bakeshop is one of the most incredible businesses I have ever dealt with! Zoe is awesome - she really takes the time to make sure it is the way you want it. We did real simple vanilla and chocolate cupcakes with a small round cake to cut in to for our wedding. I love cupcakes and the bakeshop did not disappoint. They were light and delicious! We sent everyone home with at least one and many were eaten right then and there. When my husband and I got back from our honeymoon Zoe had sent us a handwritten thank you note for using their business. I heard nothing but good things about their product, but to have them go above and beyond in their customer service should be a standard for every business! They are a true gem and can't wait to use them again! (or just pop in for a scrumptious cupcake).
Address
636 Belgrade St Philadelphia, PA 19125