One of the very best parts of planning your wedding in South Florida is trying on different designers and styles of wedding gowns and veils. Standing in front of a mirror in a flowing gown really makes your upcoming South Florida wedding that much more real.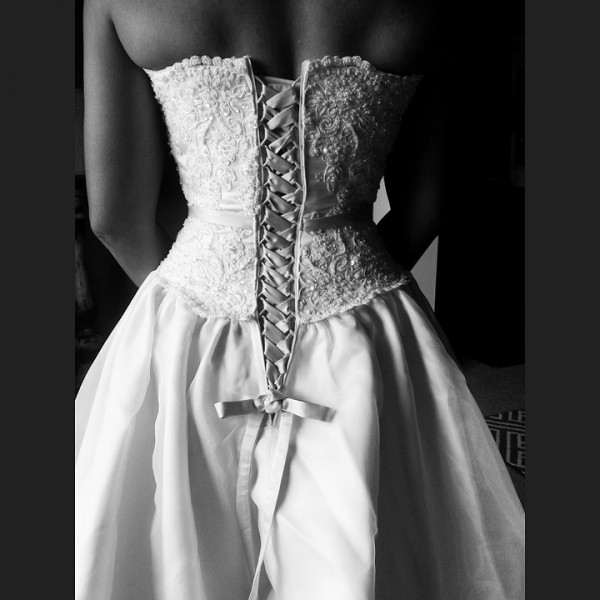 Photo credit: (c) Pixabay
Here are 5 South Florida bridal salon tips to plan your very first visit:
1. Schedule an Appointment. Unlike mall shopping, walk-ins are not recommended. Wedding gown shopping demands more attention compared to any other kind of shopping. Gowns are surprisingly heavy and involve assistance. Your consultant will provide suggestions for styles that accentuate your body type, industrial strength bridal clips to envision a true fit, assistance undressing and removing gowns that don't make the short list. They will also jot down the dress designers and style numbers of those you like if you have several favorites.
Call for weekday appointment, if possible. This will ensure more time with your consultant and a stress-free, less busy environment. Also, ask when the appointment ends. There actually is a limit so you do not overlap on another bride's time slot. If necessary, make another appointment.
2. Think Venue. Keep in mind your South Florida wedding venue when choosing a gown style. A beach wedding compared to a historic mansion reception on a Saturday evening each have a different atmosphere.
Cut out magazine pages that have the style you are looking for. However, be open to suggestions from your sales consultant. They are experts, having fitted numerous brides of varying body types.
3. Keep A Budget. Prepare a budget and stick to it. This includes the veil. A budget will help you select which bridal salons to see. There are sample sale and consignment shops, traditional salons, department store salons or boutiques. Consider the cost of alterations as this may range from $250-$600.
4. Limit Your Crew. Only bring a small entourage to your appointment. Large groups have varying opinions and may make the gown selection process really difficult.
5. Undergarments and Shoes: Bring undergarments and the shoes with the height you plan to wear to provide a better idea how your wedding gown looks and fits. Many bridal salons offer a strapless bra, if necessary. A slip is a wonderful idea. If you don't bring a slip, consider leaving that thong home and opt for more coverage. This is why: some salon consultants bring your gown selections to your dressing room offering enough customer service and privacy while others…you may just as well prance around naked. Neither you nor your consultant want that very personal view from the mirror. So, wear that slip or full coverage undergarments and avoid any awkward moments.