The cost of most weddings in the South Florida area amount to the equivalent of a car purchase. So you can image the sticker shock many engaged couples face when it comes to planning their big day: who knew that invitations could cost so much or that your favorite flowers for the bouquet happened to be the most expensive? There's a whole lot of work and money that goes into seamlessly putting together each aspect of your South Florida wedding. There are, however, ways to reduce the price without sacrificing your vision.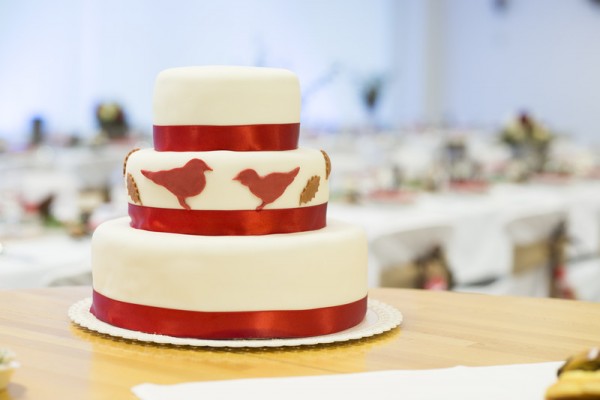 Here are several insider tips to make your budget stretch further:
1. The Venue. Did you know there's a wedding season? It's the busiest time of year for wedding venues and professionals and when prices are likely to be their highest. If you want to save money on your South Florida venue, the secret is to book during the off-season when venues may offer discounts to offset the lull in business. If you just can't see yourself having an off-season wedding, you can still net savings by choosing to say "I do" on a Thursday, Friday, or Sunday instead of the coveted Saturday. Another way to save on your venue is to have your wedding in the morning with an afternoon reception, as venues will sometimes extend a lower rate for non-evening events. Location also can make a difference-venues in the city tend to be significantly pricier than those in more rural areas. As a final note, booking the same venue for both your reception and ceremony will be substantially less than booking two separate venues.
2. The Catering. Saving money on catering doesn't necessarily mean you have to sacrifice the quality of the food! For instance, you could choose to hold your wedding during a time of day when a full meal wouldn't normally be on the agenda for your guests (a cocktail or tea reception with tasty hors d'oeuvres) or plan to have a brunch or lunch reception. Breakfast and lunch food is much less expensive to cater than traditional dinner fare (but no less delicious) and the portions are usually smaller. And who doesn't enjoy indulging in a good brunch? Additionally, your guests will likely not drink as much early in the day as they would at an evening celebration, thus saving you money on the bar bill. If you can't bring yourself to part with the idea of an elegant dinner, you can still keep costs down by serving a chicken dish as your entrée rather than beef or fish-it appeals to a wide variety of tastes while also being less expensive.
3. The Dress. Every bride wants that perfect dress for her wedding day. You can have that dress, while still being kind to your bank account! The main rule to remember as you browse the boutiques is that simple means savings. The more beading, lace, and embroidery a dress has, the higher the price. To capture that same intricate look while still being budget-conscious, you can adorn your dress with tasteful accessories, such as a belt or brooch. In addition, you should never underestimate the cost of alterations-they can seriously add up (from $250 for simple alterations and more for a bustle, adding a bra and oh boy, if you have beading involved or make significant changes)! To prevent these added costs, do your very best to only buy a gown that you love the way it is (maybe with one or two minor changes). Finally, you can get considerable savings on your wedding dress by buying a sample gown off the rack or at a sample sale (just take care to inspect the dress to make sure it's in good condition).
4. The Flowers. Saving money on your floral arrangements and bouquet is all about choosing flowers that are grown locally and in season. Ask your South Florida florist for advice on what kinds of flowers fit this description and you may be surprised by the wealth of options! You can also make your table decorations much more cost-effective by incorporating non-floral elements, such as votive candles, lanterns, or shells. Flowering potted plants also make wonderful table decorations at a lower cost than cut flowers and can even serve as favors for guests to take home with them. If you are absolutely in love with the idea of floral arrangements for centerpieces, you can still save by having your bridesmaids' bouquets placed in a vase on each table after the ceremony.
5. The Cake. When it comes to wedding cake savings, less is more. Intricate designs will ramp up your costs considerably, as they require more time and materials to create. Similarly, the more tiers on a cake, the higher the price will be. If you really have your heart set on a complex pattern, consider a compromise of alternating plain and elaborate tiers. Or, you could even have a smaller display cake for the cake-cutting and a second, undecorated sheet cake in the kitchen for serving your guests. This strategy will cost far less than having a single large intricate cake and your guests aren't likely to notice.