There is something special about historic South Florida wedding venues. Whether it's timeless character, classic architecture, details or simply has a story to tell, engaged couples love to book historic wedding venues to begin their own legacy.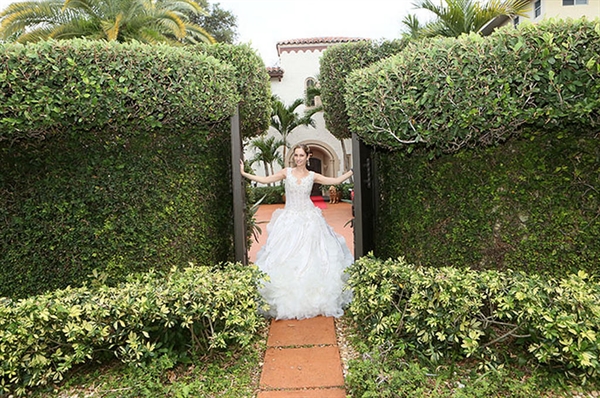 Photo credit: The Historic Needham Estate
Here are our favorite historic Broward County wedding venues:
The beautiful scenery, Old World Charm, and unparalleled event planning staff make The Historic Needham Estate the perfect Ft. Lauderdale wedding venue.
Built in 1925, the 6,500-square foot house of The Historic Needham Estate, designed in the Mediterranean Revival style is the ideal location to celebrate any special occasion. The unique setting of features original wrought-iron stairway banisters, Cuban Tile floors and Pecky Cypress ceilings in the family room and beveled glass in its floor-to-ceiling doors in the living room. Located directly on the New River, it has a magnificent lawn on which to dine and a fabulous courtyard in front of the estate to enjoy hors d'oeuvres and cocktails.
Upon arrival at Bonnet House, you will pass through ornate gates, and the commotion of the outside world will fade. You and your guests will be swept back in time to experience an unconventional beachfront estate dating back to 1895 that exudes gracious living, warmth, wonder and whimsy.
Old Davie School Historical Museum
Originally built in 1918, it is the oldest permanent school in Broward County. Old Davie School also doubles as a beautiful historic Broward County wedding venue, ideal for all events. Enjoy an outside cocktail hour under its authentic Seminole Chickee Hut, or dance the night away in the schoolhouse.
Stranahan House, Broward County's oldest structure dates back to1901.
Many wedding ceremonies and parties have taken place on the riverside patio and under the beautiful canopy. You may even have guided house tours as an added amenity.
Nestled in the heart of Riverwalk Park, the New River Inn provides your guests with a charming atmosphere that includes breathtaking views of the New River. You and your guests will enjoy experiencing the beauty and history at the 1905 New River Inn Museum of History.
The Bath Club dating back to 1926, has all the services of a five-star hotel with the privacy of a single-family home.
Situated on land that was once an avocado plantation, The Bath Club has been the heart of Miami Beach's social scene. Its history includes not only the structure but the people who have celebrated there. The club has hosted countless dignitaries, celebrities, and several presidents. Today, the club has been restored to its former grandeur with careful attention to the historic architecture coupled with modern amenities, making it an ideal Broward County wedding venue.
Still searching for your perfect South Florida wedding or event venue? Click here! Looking for amazing vendors? Click here!