Mansion wedding venues in South Florida offer an elegant atmosphere, a sense of history and well, air conditioning! For those looking for an outdoor ceremony space, you can count on manicured landscaping and a grand entrance for your guests' arrival!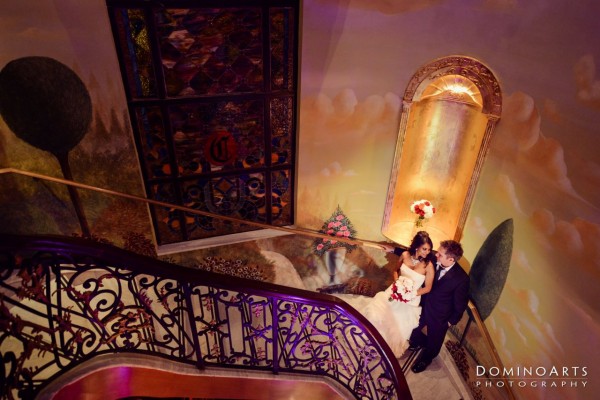 Photo credit: The Cruz Building/Domino Arts Photography
Here are some of our favorite South Florida mansion wedding venues:
A blend of rustic and historic, The Cooper Estate is a unique property with a native limestone exterior. The interior is reminiscent of an elegant barn with chandeliers dotting the exposed rafters.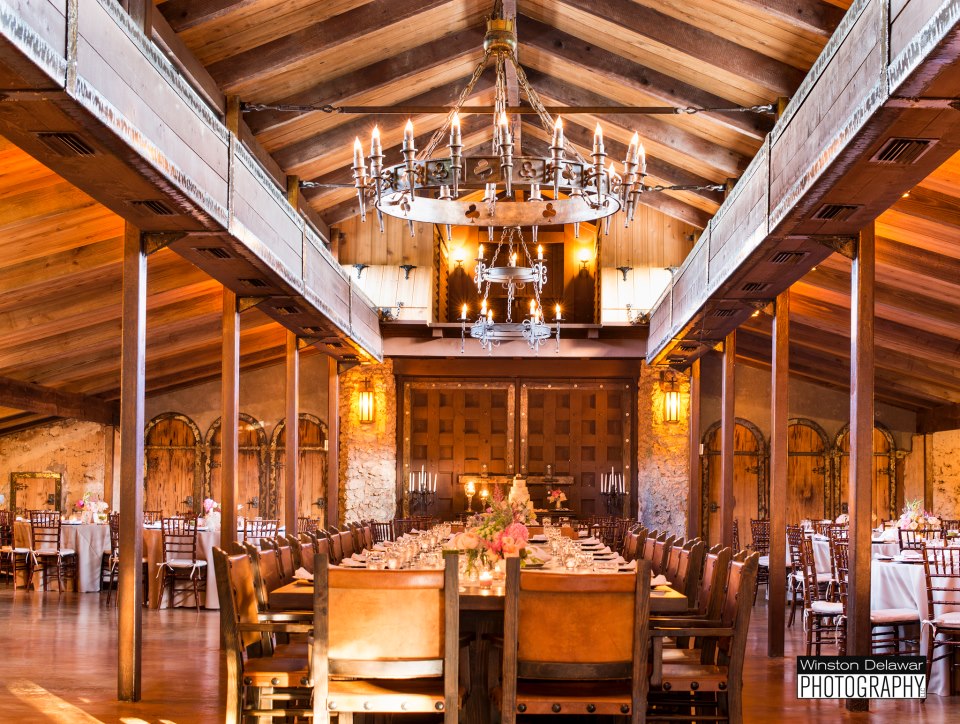 Photo credit: The Cooper Estate/Winston Delawar Photography
Situated on three acres in South Miami Dade County, the venue is surrounded by rare exotic palms and manicured landscape perfect for a tropical ceremony. The Cooper Estate can host events up to 240 guests.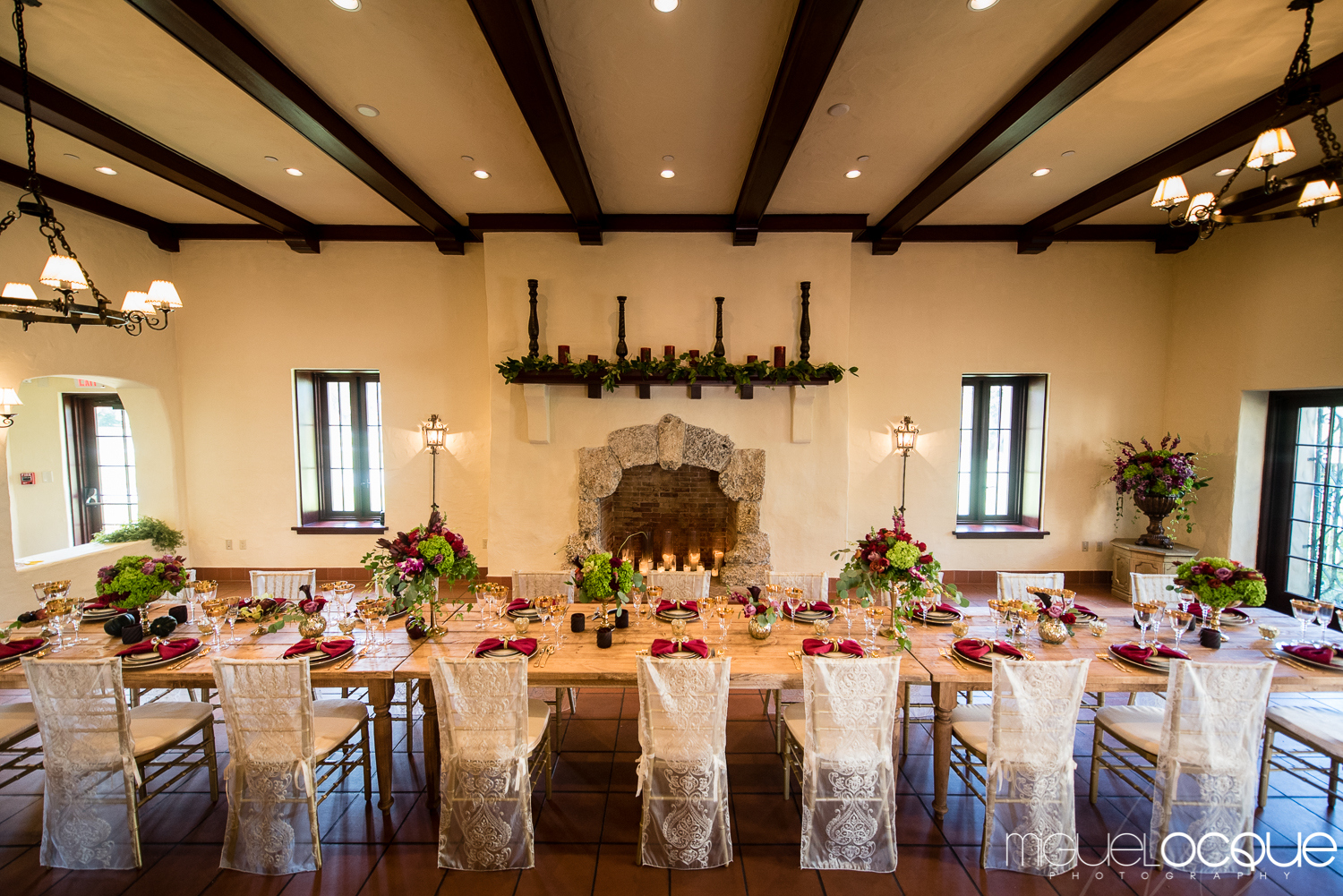 Photo credit: Curtiss Mansion/Miguel Ocque Photography
Dating back to 1925, The Curtiss Mansion in Miami Springs offers a Pueblo Revival Design Style featuring a clay and stucco exterior. It is located on 30 acres complete with a beautiful patio ideal for cocktail hour or outdoor receptions, a lake and various species of birds.
Curtiss Mansion may accommodate up to 500 guests or 250 without a dance floor.
If three floors of romance and detail intrigue you, The Cruz Building, a historic wedding venue in Coconut Grove is certainly for you! Imagine balconies, crystal chandeliers and gas lanterns that provide a soft glow inside. Atrium ceilings and open-air courtyards make the space feel even more grand for events up to 600 guests.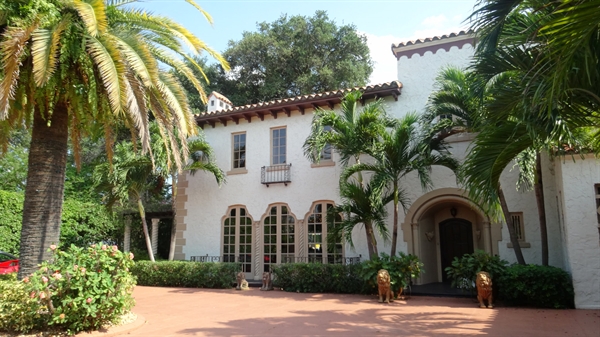 Photo credit: The Historic Needham Estate
Located in Fort Lauderdale, The Historic Needham Estate reflects Old World Charm with its ivory stucco exterior and Mediterranean-Revival design. Just off the New River, it was built in 1925 and features wrought iron staircase banisters, Cuban tile and Pecky Cypress ceilings. The 6500 square foot historic event venue allows room for up to 300 guests.
Photo credit: Thalatta Estate/Patrice Saint Louis Photography
Thalatta Estate A Mediterranean-Revival Estate and Carriage House, Thalatta Estate also dates back to 1925. Located in Palmetto Bay, this estate affords you an escape from reality with its Biscayne Bay views, waterfalls and reflection pond. Thalatta Estate allows for 220 guests without dancing or 200 guests with a dance floor.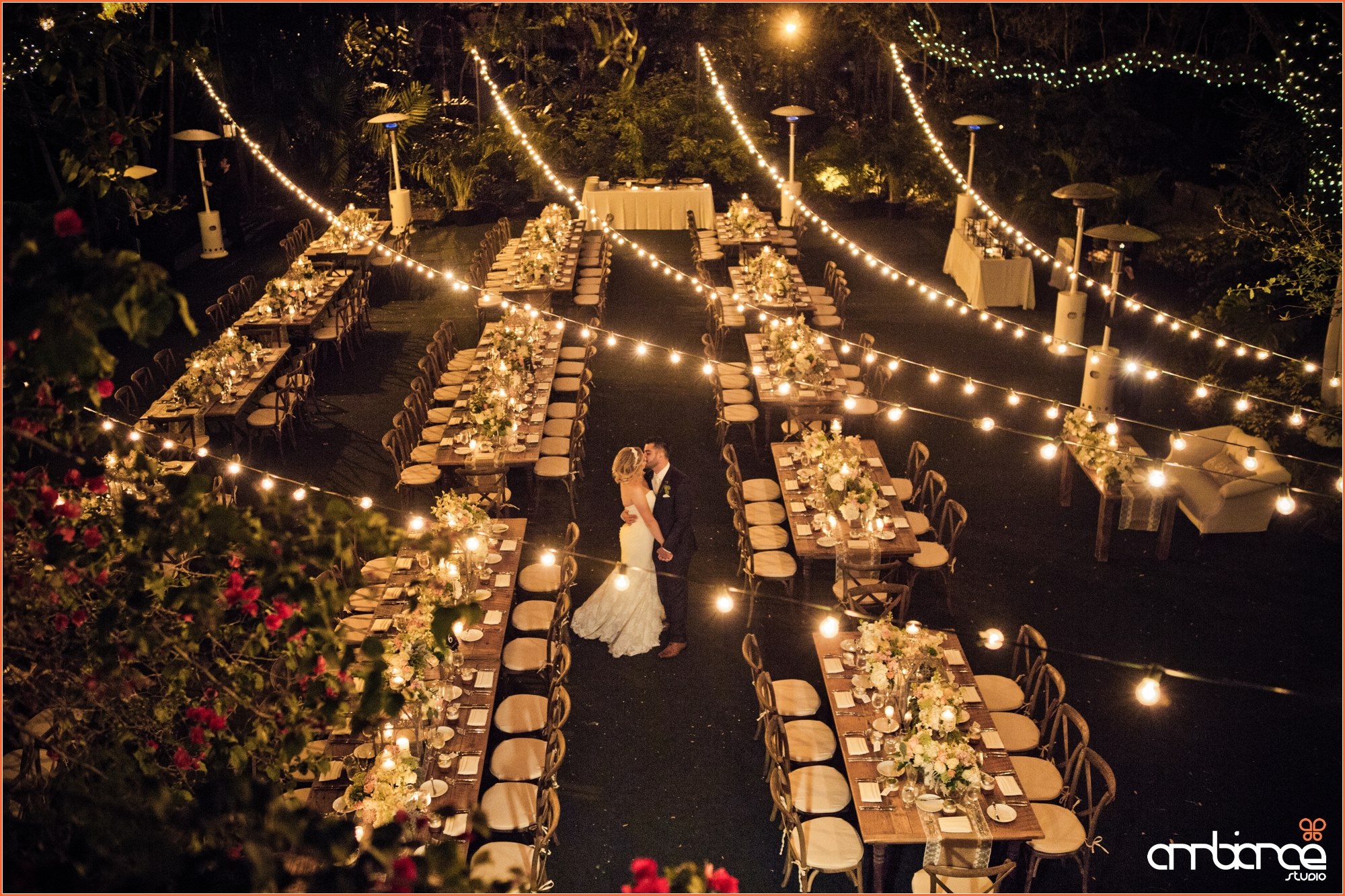 Photo credit: Villa Woodbine/Ambiance Studio
Located in beautiful Coconut Grove overlooking Biscayne Bay, Villa Woodbine also reflects a Mediterranean-Revival open-air design of the 1920s. Imagine your reception within the Spanish arches, wrought iron finishes, vibrant Havana tile and handcrafted Cuban furnishings. Or venture outside to toast on the balcony or enjoy a reception under the trees or in the open courtyard. Villa Woodbine accommodates up to 240 guests.