A talented South Florida caterer can really be the difference between an 'every day event' and a magical experience for both you and your guests at your reception. Catering and entertainment are the two components that guests will remember most about your South Florida wedding.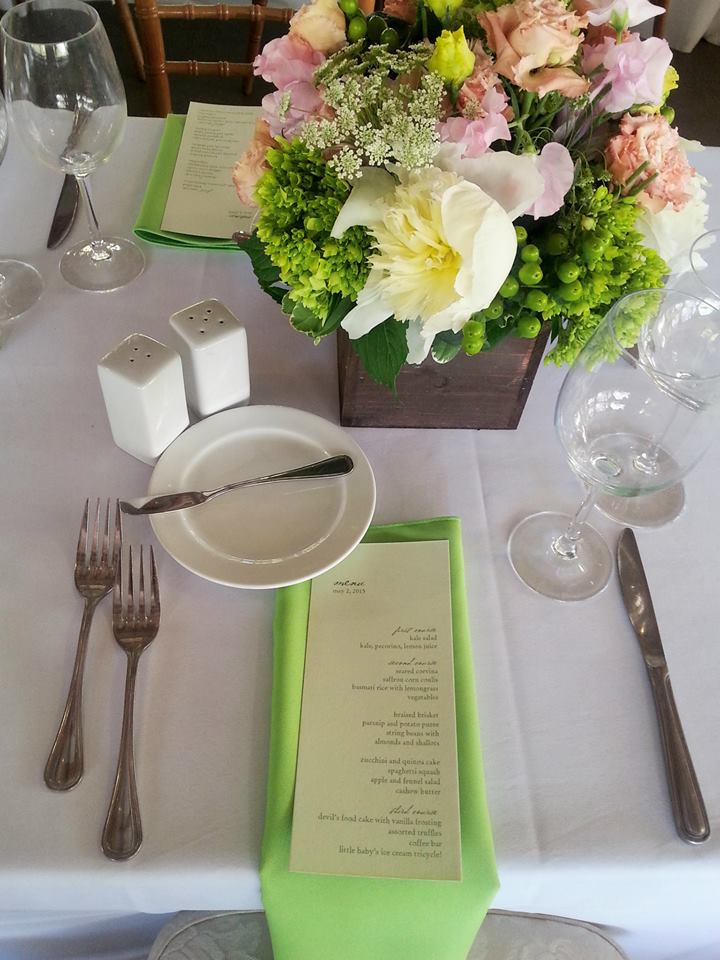 But how do you find a caterer that's the right fit? Here's a quick guide to help:
Budget Matters. The first step in selecting any of your South Florida vendors (and venue) is to discuss how much money to allot toward that specific service. Once that is determined, narrow your focus to only include companies that fall into this price range, making the selection process much less overwhelming.
Guest Count. Since caterers charge by the number of individuals they will serve at your event, the higher the guest count, the bigger your bill. Know this figure before you even think about contacting potential caterers. A 'guestimate' or range will suffice and then a final count two weeks prior (typically) will determine the final bill. This will help you make sure you get a more accurate quote when the time comes.
Do Your Research. Catering most likely will be your largest wedding expense; therefore, it is important to be absolutely certain of the credentials and reputation of a company before you sign that contract. Ask recently married friends or acquaintances you might have for recommendations and read online reviews to help gather information. Partyspace is a great resource for finding reputable wedding vendors and there are numerous highly rated caterers listed on the site.
Make Contact. Reach out by email or call. Email helps maintain a record of your discussion during a hectic wedding planning session. You may even forget which caterers you did or did not contact. Make a list first questions to ask potential caterers. Take notes on what each company offers. Are linens and tables and chairs included or extra. Do they have liquor liability insurance? What is the staffing ratio?
In addition, pay special attention to how you are treated by the representative and how well you connect with them. Do they seem reliable? Do they return emails or calls promptly? Would you feel comfortable working with them? Do they seem to be able to see and relay your vision of your wedding?
Request a Quote. Up next, the quote! The quote should includes not just the food, but also pieces like china, glassware, flatware, chairs, linens, cooking equipment and staffing. You don't want the prices for all of these necessities to hit you later when you thought they were included in the original quote.
Schedule a Tasting. Now the fun part! Contact your top picks for caterers to set up a tasting, when you may sample different items from your potential menu. Some caterers will charge a fee for the tasting, while others offer them on a complimentary basis. Make sure to ask prior to scheduling if there is a cost.
Read the Contract. And here's the not-so-fun part: contracts and redundant legal jargon. It's extremely important to read over your contract carefully before you commit to it. Look to make sure that all of the services and equipment you have agreed to is listed, the time of the event including set-up and clean-up and make sure you understand all of the terms of the agreement. If you're not very good or experienced at reading contracts, ask someone else for help. Check to see if there is a fee for lingering past the scheduled end time.
Pick Your Catering Team. At the end of the process, your choice should reflect which South Florida caterer makes you feel good. Sometimes it's not always the least or most expensive caterer, but the company or person who makes you feel at ease and confidant you are in the right hands. A good caterer will be there with you every step of the way, assist with concerns like diet restrictions and allergies, and will be able to answer questions and come up with a menu that perfectly fits your vision.