If the thought of frost on your windshield or yet another snowflake is enough to toss your hot cocoa and swear off footie pajamas, perhaps it's time to flirt with the idea of a destination wedding.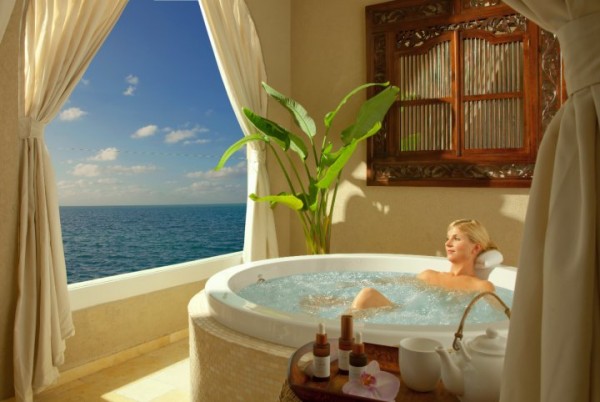 Cheeca Lodge & Spa is a 27-acre tropical resort located in Islamorada within the Florida Keys. It has views of the Atlantic Ocean on one side, the Florida Bay on the other and white pristine sand in between. It's okay to hug the first palm tree you see. We sympathize.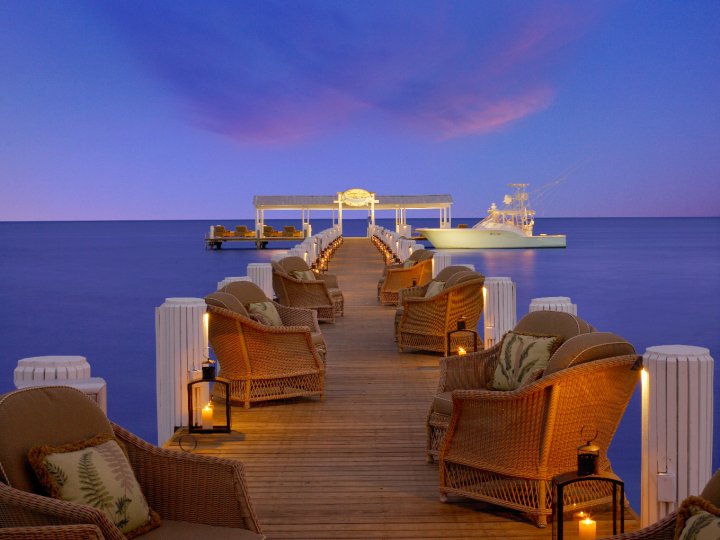 Photo credit: Cheeca Lodge & Spa
The South Florida wedding ceremony and reception options at Cheeca's are some of the most romantic around. Tie the knot on tranquil Spa Island, exchange vows on the beach or arrange an elaborate ceremony inside Bougainvillea Ballroom. Cheeca's outdoor spaces can be transformed to fit your vision. Of course, a beautiful oceanfront backdrop for your wedding doesn't hurt either. Following the ceremony, enjoy a starlit South Florida wedding reception on Tahitian-inspired Spa Island with decks surrounded by towering palm trees.
The resort provides all that you need for a truly seamless occasion including a custom-tailored catering package from cocktails to hors d'oeuvres to traditional sit-down dinners and anything in between. Cheeca's numerous venues feature more than 4,600 square feet of flexible space and span a variety of environments, from intimate ballrooms to refreshing outdoor spaces surrounded by nature.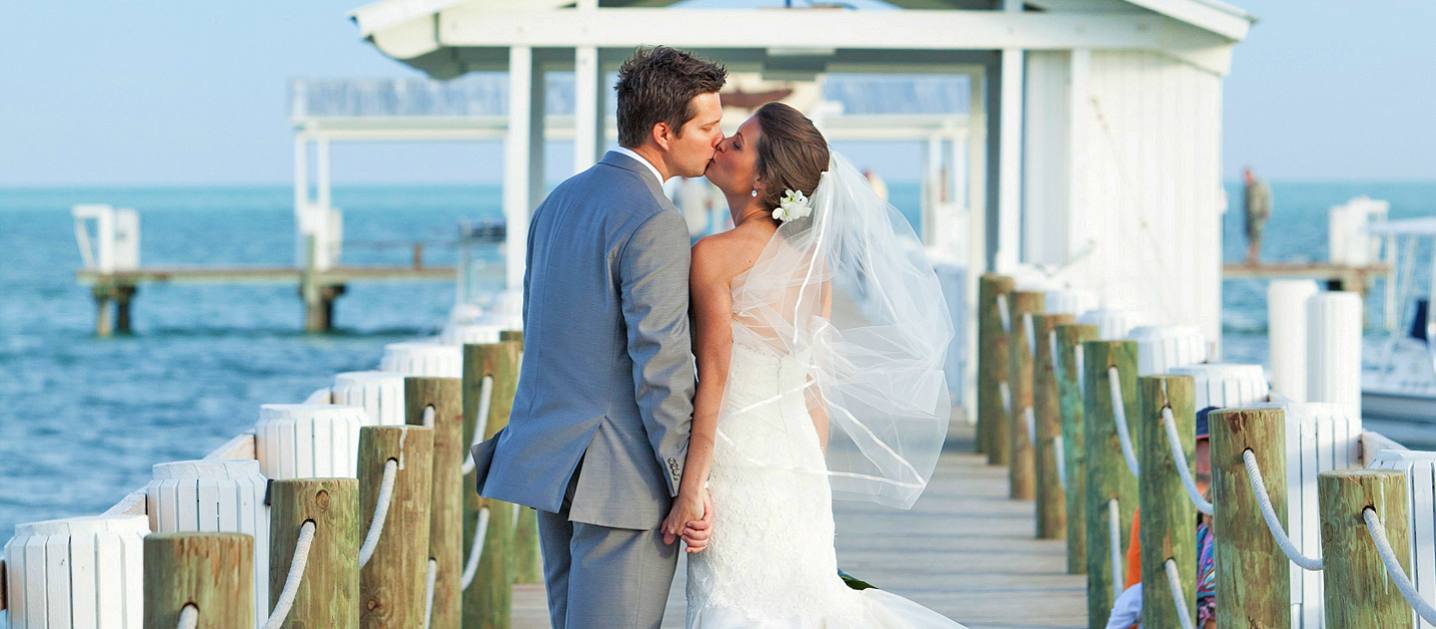 Photo credit: Cheeca Lodge & Spa
Its grandest indoor space, The Bougainvillea Ballroom, features subtle West Indies-inspired décor for a true island ambiance. Its 2,100 square feet of space and airy 12' ceilings accommodates up to 100 guests seated classroom style, or 120 people around circular tables. The ballroom's large French-style doors offer natural lighting, and the adjoining open-air courtyard is perfect for intimate receptions.
The Hibiscus Suite is designed for smaller soirees. It offers approximately 750 square feet of space with 12' ceilings. This room also adjoins
the open-air courtyard and is a lovely choice for indoor or outdoor cocktail parties.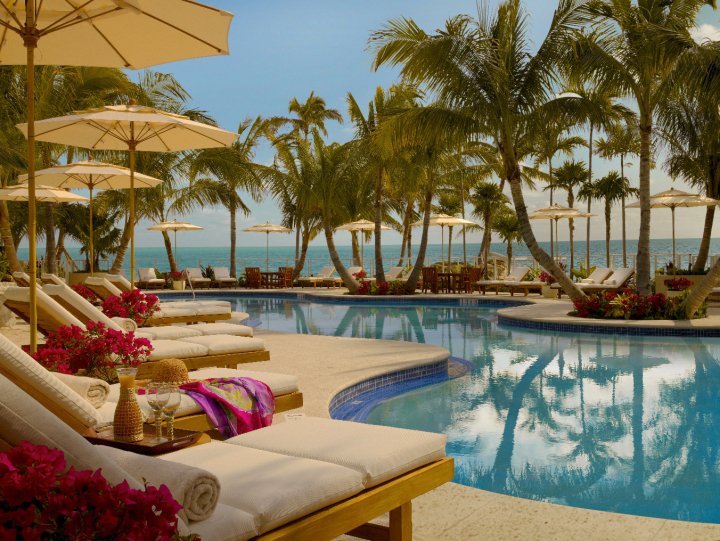 Photo credit: Cheeca Lodge & Spa
The Sunrise Ballroom and adjoining Oceanfront Terrace, located on the club level of the main lodge, is Cheeca's latest addition and the resort's most scenic wedding space. The room's floor-to-ceiling French doors provide dramatic views of the Atlantic Ocean and iconic pier. The Sunrise Ballroom offers approximately 1,900 square feet of space. However, the ballroom can be linked to the adjoining 750-square foot Oceanfront Terrace. Picturesque views and intimate spaces make this an ideal choice for memorable wedding receptions and ceremonies in South Florida.
The Chart Room, Cheeca's most unique space, is also located on the club level of the main lodge. The Chart Room's name derives from the hand-painted nautical chart spanning its barrel vaulted ceiling which creates a nostalgic atmosphere. It also connects to the terrace and sundeck.The open-air terrace offers dining tables and direct views of the Atlantic Ocean, ideal for intimate gatherings. The sundeck features luxurious lounge seating, a wall fountain, and spectacular views of the pool, lagoon, ocean and swaying palm trees. This location provides the perfect backdrop for idyllic receptions and after-dinner entertainment. However, this space is only available seasonally.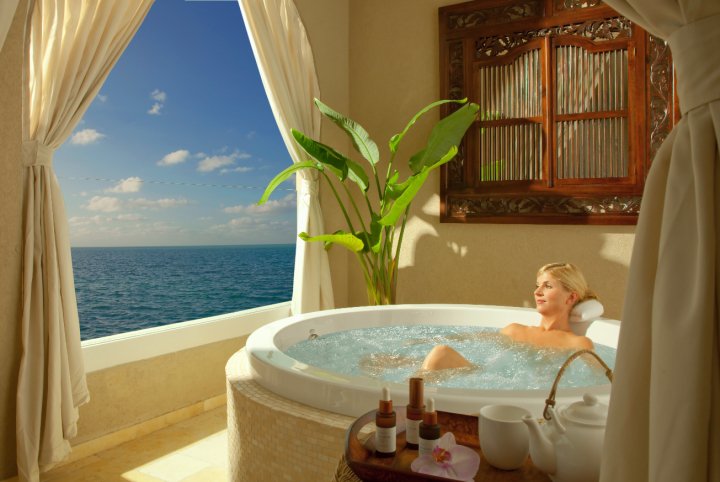 Photo credit: Cheeca Lodge & Spa
The Penthouse, the resort's most luxurious one-bedroom suite, is perfect for more intimate receptions and small celebrations. It offers approximately 1,500 square feet of indoor space as well as a roomy oceanfront terrace with seating and dining for up to eight guests. The cozy bay view balcony allows stunning views from relaxing rocking chairs. It even has a large kitchen area, living room, and indoor dining for up to eight people. Its hidden outdoor oasis with soaking tub and shower will make you feel pampered.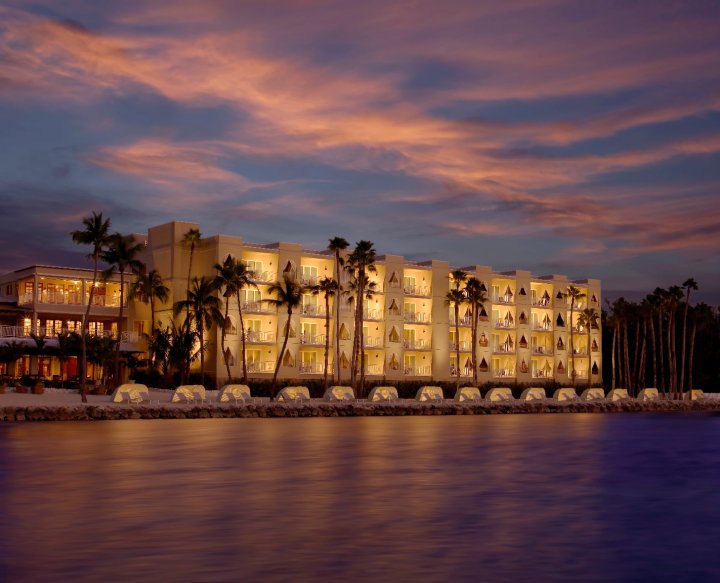 Photo credit: Cheeca Lodge & Spa
The Presidential Suite is truly presidential. It is located on the beachfront and features personal memorabilia and historic items gifted to the resort by longtime Cheeca's guest President George H.W. Bush. This spacious suite offers approximately 1,200 square feet of venue space with a large living area, separate powder room, full kitchen, and a dining area for up to six guests. It 's ideal for smaller South Florida wedding ceremonies or receptions. In addition, it can be adjoined with one or two other bedrooms to create more flexibility and room for your guests.
Lastly, Limoncello can accommodate up to 55 guests and is an wonderful venue for private bridal showers, wedding day or post wedding day brunch.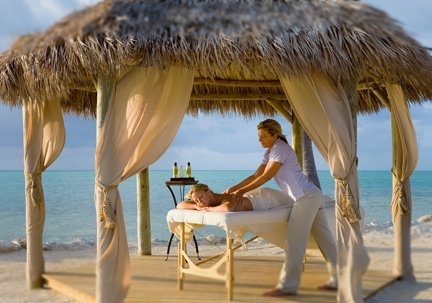 Photo credit: Cheeca Lodge & Spa
Out-of-town guests will enjoy Cheeca Lodge & Spa's accommodations. It offers 214 rooms and suites to serve as an oasis of relaxation while in Islamorada. Activities at Cheeca Lodge promise to keep your guests entertained while in the interim between wedding festivities. They offer everything from fun bicycle rides to relaxing sunset cruises and spa treatments to a round of golf.
Searching for the perfect South Florida wedding and event venue? Click here! Searching for event vendors? Click here!