This week we are featuring some our beautiful Palm Beach County wedding and event venues!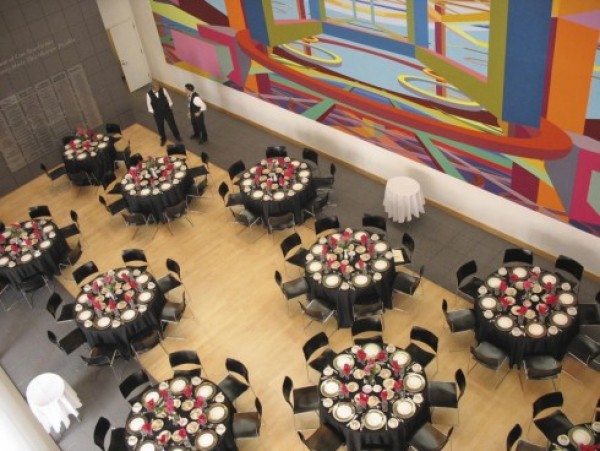 Photo Credit: Boca Museum of Art
Blue Front Historic Landmark & Tropical Gardens: This historic South Florida wedding and event venue is in Lake Worth; they "pride ourselves on being a one-stop-shop for all of your event and meeting planning needs." Blue Front Historic Landmark & Tropical Gardens features plenty of indoor and outdoor spaces for your perfect event, and a Director of Events that "has been formally trained to give our clients 110% during each and every interaction and to ensure that each event is smooth and seamless."
Crane's Beachhouse Hotel & Tiki Bar: A Delray Beach wedding and event venue, Crane's Beachhouse Hotel and Tiki Bar is a hotel venue that allows guests to experience events in "an intimate, tropical island paradise," and "a memorable experience and stress-free day for you and your guests."
Boca Museum of Art: The Boca Museum of Art is in the Mizner Park neighborhood of Boca Raton; this museum wedding and event venue offers guests a variety of spaces: "From a cocktail reception in the Outdoor Sculpture Garden to an elegant seated dinner in the Great Hall or a corporate meeting in our state-of-the-art Wolgin Auditorium, the Boca Raton Museum of Art provides a stunning backdrop to any event. The Museum encourages hosts to include access to special exhibitions and the permanent collections in the planning of any event."
Guanabanas: A Palm Beach County "institution," Guanabanas is a Jupiter restaurant and event venue that "lush, tropical setting; great cuisine and cocktails... live music from both national acts and the hottest names in South Florida." this venue is a "100 percent open-air restaurant and bar with woven tiki huts and banyan trees towering overhead, and hand-chiseled coquina stone pathways underfoot. The team maintains a laid-back, island atmosphere where everyone is welcome," making it an amazing venue for any celebration.
Sundy House: A downtown Delray Beach inn and rustic wedding and event venue, Sundy House is also listed on the National Register of Historic Places. It is a "secluded retreat is nestled within an acre of stunning tropical gardens" and offers guests "the award-winning Sundy House Restaurant, the elegant Roux Bamboux Lounge, and our natural swimming pond... mere steps from shopping, dining, and cultural events, and just a mile from the beach. Discover a serene setting in which art, history, and culture merge."
The Studio 1016: The Studio 1016 is an industrial chic wedding and event venue in West Palm Beach. It features "beautiful polished concrete floor to moving pallet walls," and 6,000 square feet of space "perfect for cocktail hour, food trucks and entertainment."
Wright by the Sea: This waterfront venue is in Delray Beach, where it offers guests the opportunity to "enjoy the ocean observation deck while you watch the sunrise or in the evenings as a moonrise. There are plenty of palm-shaded nooks as well, where you can sit with a book on a warm summer-like day." Wright by the Sea also features amenities including apartments for guests, a heated pool, and a private beach, making this a perfect spot for an entire weekend-long celebration!
Out of the Blue Waterfront Weddings: Out of the Blue is a Jupiter wedding and event venue. This site features a waterfront dining room and a patio "perfect location for sunset cocktail hours, hosting seating and a bar outside with tiki torches blazing and trees strung with lights. The ambiance is amazing."
Benny's on the Beach: Benny's on the Beach is a Lake Worth waterfront restaurant; it "has been a landmark on Ocean Avenue at the pier in Lake Worth... With the breathtaking ocean views, great service and food, and casual relaxed atmosphere... Benny's offers a unique surfside dining experience that is real Florida at it's best."
Ragtops Motorcars: Ragtops Motorcars is a West Palm Beach museum and wedding and event venue that offers visitors "a magical effect on everyone as they enjoy our special events playground filled with auto memorabilia and a great collection of vintage cars," and features "amazing memorabilia, a drive-in movie screen, and of course, classic cars glistening around the room."
Still searching for the perfect venue? Click here! Looking for incredible vendors? Click here!