Congratulations on your recent engagement. Sharing the news and celebrating with important people in your lives makes your new status less surreal during that proposal "high" -- that period after the proposal when your heart flutters in seeing that your engagement ring is truly there. If you are thinking about throwing an engagement party, here are some basic guidelines to help you along!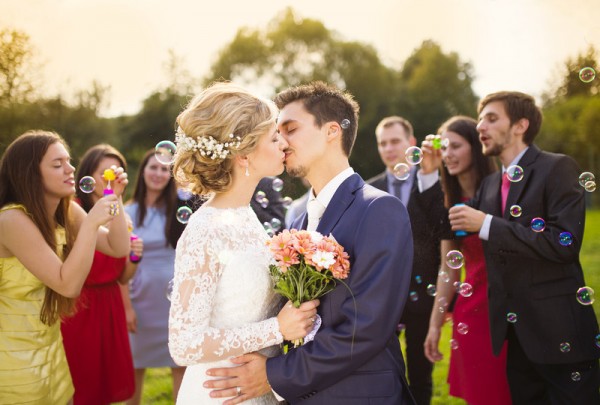 Photo credit: (c) CanStock Photo
Traditionally, it has been the bride's family that hosts the engagement party. However, with more and more couples planning their own wedding in South Florida, it is customary to host the celebration themselves.
First secure a venue. Your engagement party can range from a restaurant, unique location with a caterer to a backyard barbecue. The event can be as upscale or as casual as you like. Once your venue is decided, invitations can follow.
First, it is important to only invite friends and family who will also be invited to the wedding. Timing is flexible. The only rule is to not throw the engagement party within 3-6 months of the wedding date as this is the time for bridal showers and bachelor(ette) parties. So sooner is better.
Champagne is certainly in order. However, Spanish Cava and Prosecco are excellent substitutions when serving a large crowd and more favorable on your wallet. And where there is champagne, there is a toast. Have the host prepare a rough draft at the very least to serve as a guide.
Finally, consider creating your wedding registry. The reason to start soon is that your engagement party guests will most likely want to bring a gift. Having a registry as a guide not only helps them pick a gift but it also prevents you from receiving unwanted gifts like a gravy boat. And then take in the festivities, friends and family and enjoy your engagement throughout the planning process for your South Florida wedding!