Once your venue is locked down, the next step in planning your South Florida wedding or event is finding the right vendors to reflect your vision. Since most of us are not professional wedding planners, many wonder what is the best way to choose vendors for your big day?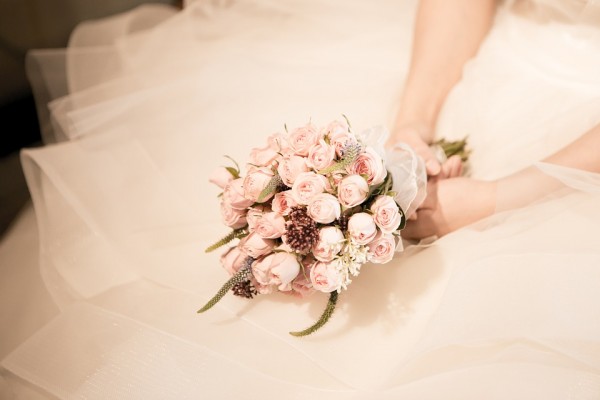 Photo credit: (c) Pixabay
We have outlined several ways to find the ideal event professionals. However, first, make sure to create a budget for each area of your wedding. Next, start early.
Beginning your search early is the best way to ensure your top picks are available for your date. Start with vendors that will be with you the entire day: entertainment whether it is a band or DJ, photographer and videographer. Many book years in advance. The officiant, of course, is also a truly important piece of the puzzle. Most couples like to feel a connection with their celebrant so that the ceremony reflects their love, commitment and religion or spirituality. Making that connection online is great but schedule a follow up appointment. Aligning with vendors that are calm, professional and punctual is best conveyed in person.
Visit their office, enjoy a live showcase to experience the music, if you can and consider a trial for hair, makeup and photography. A makeup or hair trial is easy and fun, practicing specific looks, tailoring it, trying on lashes and styles you've found online or in magazines. An engagement session is another chance to test out the photography, chemistry with your artist, and poses. It also helps to let go of any awkwardness that occurs when the camera is following your every glance and kiss.
Prioritize your needs for the rest of your vendors. Ask questions. Are you looking for a rare species of flower or hard to track down décor? Are you a cake connoisseur? Will your gown need a significant amount of time tailoring because of intricate lace or beading? If so, you may need extra time in these areas. Discuss with your fiancé what aspects of your wedding are priorities for each of you.
Now how to find that amazing florist or string quartet? PartySpace is an excellent source for finding both outstanding wedding venues and vendors in South Florida. Search by category or location with ease, read about the business and browse photos. PartySpace puts you in direct contact with the owners.
Event planners have the right connections and industry affiliations and can match your needs to the perfect vendor during your consultation. They often can extend a better rate as well because of their good relationships. Planners are highly skilled in reading contracts too. In addition, bridal shows and open houses can be a wonderful resource, affording you the opportunity to discuss your vision in person. They may even have special offers on hand exclusively for the event. In addition, check with your venue. They will surely have preferred vendors that are familiar with your space, know exactly when light hits just right for magnificent shots, or how the acoustics are in the ballroom. Referrals from friends and professional organizations are another smart way to seek out talented reputable event professionals in South Florida.
If you are seeking out vendors, click here. Those still searching for a unique South Florida wedding venue, find them here.