There are some fun and unique ways to prepare your wedding menu for an unparalleled wedding reception in South Florida.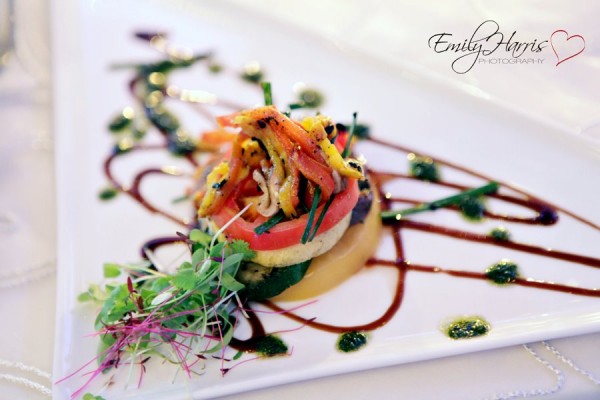 Photo credit: Emily Harris Photography/Fare to Remember
When planning the menu, take into account things such as the time of the year, location or theme and then plan the menu around that. I have done weddings where we have recreated the meal the couple had on their first date. I have created themes having to do with locations in the world that was important to the bride and groom. They just went to Paris for their first vacation so they want a French theme, for example.
The latest in action stations is a mini Panini station where we are making reuben and grilled cheese sandwiches to order. An idea that makes our clients' eyes light up is comfort food and anything that is cool and creative that their friends have not previously done.
The other trend I see is that couples are working hard to be as "Earth friendly" as possible. They want to incorporate more organic, farm-to-table ideas into their South Florida wedding menu and want to watch where the ingredients are coming from.