Are you planning a wedding and thinking a daytime affair would never work for you? Check out this Addison I Do blog post and find out why you may want to reconsider!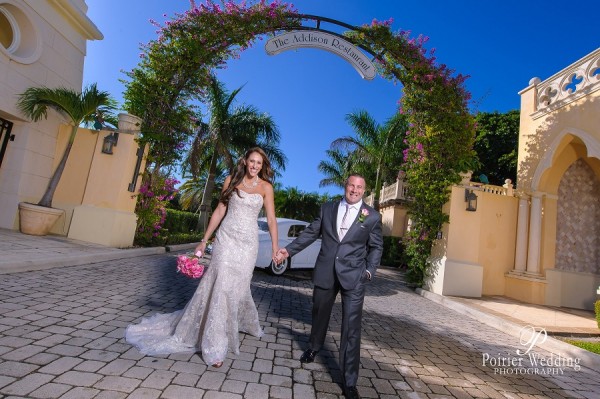 Danielle and Chris were so much fun to work with! As soon as I saw their amazing vintage themed engagement photos taken at the train museum just around the corner from the Addison, I knew this was going to be a fun wedding to work on. They knew from the beginning they wanted a daytime wedding as both consider brunch cuisines their absolute favorite. They also so saw the advantage of a daytime wedding from a budget perspective as couples benefit from lower rates at our venue and with our vendors. For Danielle and Chris, they viewed the daytime wedding as an opportunity to enjoy a top-notch traditional affair on a budget and allow their guests the opportunity to enjoy the natural beauty of the historical Addison property in full daylight. Also, Danielle and Chris explained that a day wedding actually meant a much longer overall celebration, as after leaving the reception, they were able to party into the night at a more informal locale. I believe brides are going to love these photos, taken by Poirier Wedding Photography as well as Danielle's daytime wedding story in her own words!
Click on the link below to view the full blog!
http://weddingsbytheaddison.com/addison-i-dos/2015/4/23/daytime-bash-for-brunch-enthusiasts-danielle-chriss-addison-wedding