Deciding what level of formality you want to have for your South Florida wedding is the first step in planning the big day. Formality level has a large impact on nearly every aspect of your wedding, from your South Florida wedding venue to your gown to decor and menu, so before you dive into the planning process, take a moment with your partner to determine what style is right for you.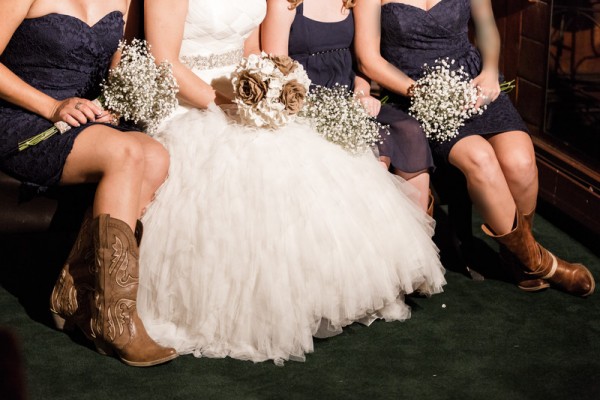 Photo credit: CanStock Photo
Although many engaged couples opt to think outside the box with their wedding styles, which can result in some pretty unique combinations (rustic elegant, anyone?), there are basically only four formality levels to choose from for your South Florida wedding:
Ultra-formal: Ultra-formal weddings have a "white tie" or "black tie" dress code. Ladies wear full length gowns and men wear tuxedos and bowties. These kinds of weddings tend to follow tradition stringently with a myriad of rules governing etiquette and behavior. Reception dinners are always plated and generally have multiple courses. Ultra-formal wedding receptions exclusively take place in the evening, as tuxedos are formal evening wear.
Formal: Formal weddings are generally "black tie" optional: men can wear dark suits or tuxedos and women wear long gowns or formal, cocktail length dresses. Dinners can be plated or buffet style and the reception is almost always in the evening or late afternoon.
Semi-formal: Most weddings these days are semi-formal. They're a little more relaxed than formal weddings and allow for more wiggle room when it comes to incorporating non-traditional elements. Guests generally wear cocktail attire: cocktail dresses or skirts for women and suits and ties for men. Usually receptions offer a light meal or cocktail hors d'oeuvres. Semi-formal weddings most often take place in the afternoon or early in the evening.
Informal or casual: Informal weddings are usually smaller than formal or semi-formal weddings and a lot less concerned with following tradition. The dress code is typically "business casual:" khakis and button-down shirts for men and sundresses or nice pants and blouses for women. These weddings usually take place in the daytime and their receptions generally serve simple meals or refreshments.
There are several ways to narrow down these options. The first, and most obvious, is to think of your budget. Formal and Ultra-formal weddings tend to come with a heftier price tag than the other levels of formality, considering a seated dinner, engraved invitations, need for live band, and need to book your venue for an evening time slot, which generally costs more than booking earlier in the day.
Another way to help you decide your wedding's formality level is to picture your perfect wedding venue. Is it a gorgeous ballroom? A barn? The waterfront? Think about what your guests could comfortably wear there and what formality level would best suit the space. If you have a regal ballroom as the setting for your event, why fill it with people wearing sundresses and khakis? If you dream of a rustic, outdoor wedding on a farm, "black tie" may not be the way to go.
Once you've made your decision about the level of formality for your wedding, it's important to be consistent when planning the various aspects of the event. While modern weddings have been fairly successful in blurring the lines between "formal," "semi-formal," and "casual," simply choosing your favorite pins on Pinterest without any regard for whether they conflict in terms of formality can take away from the smooth flow and seamless presentation of your big day. By keeping your chosen formality level in the back of your mind when you make decisions about decorations, your wedding dress, food, entertainment, bridesmaid dresses, the venue, and definitely your invitations, you'll be able to create a more cohesive and captivating experience for your guests!