A wedding is arguably the most unforgettable event in a person's life. Now, hopefully it's unforgettable because of the amazing time that was had and not because of the heartache that undoubtedly went in to the planning and decisions that inevitably have to be made.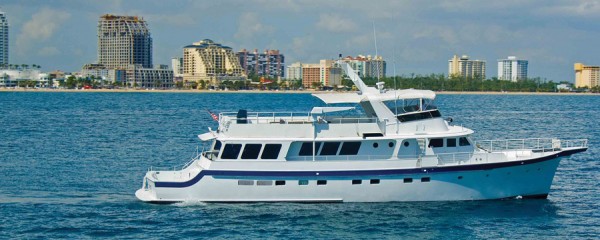 One of the hardest parts of a wedding is deciding where to hold the actual ceremony, and then where to hold the reception (the best part). Charter One Yachts is a company who specializes in Miami Yacht weddings which helps to ease the planning process for the bride and groom to be.
A wedding at sea is a completely unconventional and original way to throw a wedding. Chances are only a hand-full of your guests will have ever even been on a yacht before, no less a wedding on one.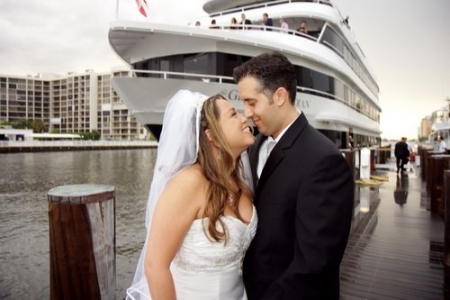 Imagine a wedding where the ceremony and reception take place at the same venue. No traveling essentially means no worrying. All of the guests would already be on board which alleviates the worry of everyone finding the reception location or those in the wedding party wondering off at inopportune times. You and your guests will undoubtedly enjoy the setting as well as the numerous luxury accommodations offered. Fine dining, an array of top shelf drinks and live entertainment are just a few of the possibilities when hosting your wedding aboard a luxury yacht. Let's be real, this sounds like a lot more fun than the typical reception hall!
There's no better way to spend this special day than in complete and utter luxury and elegance. The Floridian Princess and The Summer Wind Yacht both offer 2 completely different options, depending on the size of your wedding party. The Summer Wind is a mid-sized vessel offering a more intimate setting for you and your guests. Previously owned by the Bacardi family, and used for private retreats, it can hold up to 65 guests comfortably. The Floridian Princess, a yacht wedding venue, can hold up to 400 guests with seating for over 350 between two decks. This vessel boasts full media capabilities, 4 decks, and what's said to be "the ultimate yacht bar" on the upper deck.
Regardless of your needs, both vessels are sure to leave a lasting impression on you and your guests, making for a truly memorable Miami Yacht weddings that will keep you smiling for years to come.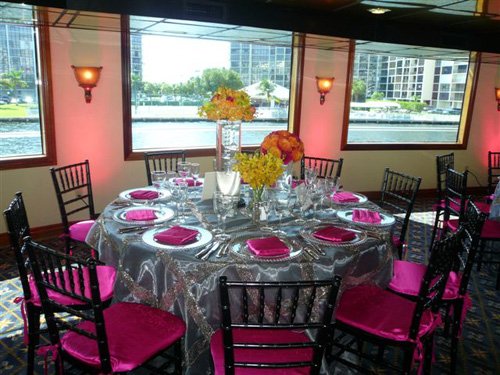 Charter One's goal is to make your special day nothing less than perfect, and tailored to your individual tastes and specifications. For more information on weddings at sea, contact charter one today at 954.771.0102
Still searching for the perfect South Florida wedding or event venue? Click here! Searching for event vendors? Click here!