Your South Florida wedding venue sets the tone for the entire event--imagine your wedding ceremony and reception on a sleek yacht, navigating through Miami's waters and warm rays of beaming sunshine.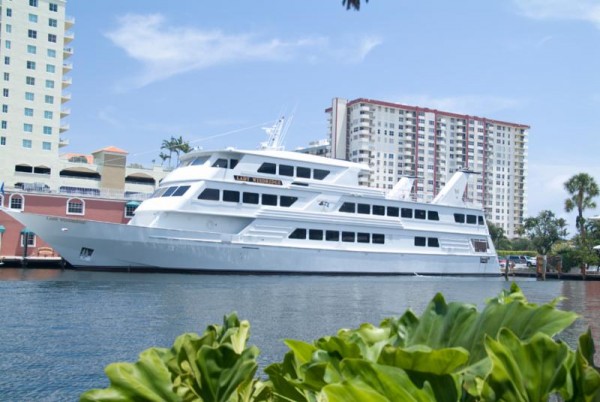 Photo: Windridge Yacht Charters
Yachts are the ultimate South Florida dream venue! A yacht wedding is guaranteed to be an unforgettable memory as you and your guests cruise past the sassy skyline.
A ceremony at sunset makes for a romantic atmosphere to exchange your vows. It's a moment to savor while taking in the surroundings. The view is plenty to entertain guests as they celebrate your stylish yacht wedding with a catered reception on deck.
Click below to find the right yacht or vessel for your South Florida wedding and sail off into the sunset--together:
Charter One Yachts
Luxe Yacht Charters
Majestic Princess Cruises, Inc.
Tropical Sailing Fort Lauderdale
Tropical Sailing Miami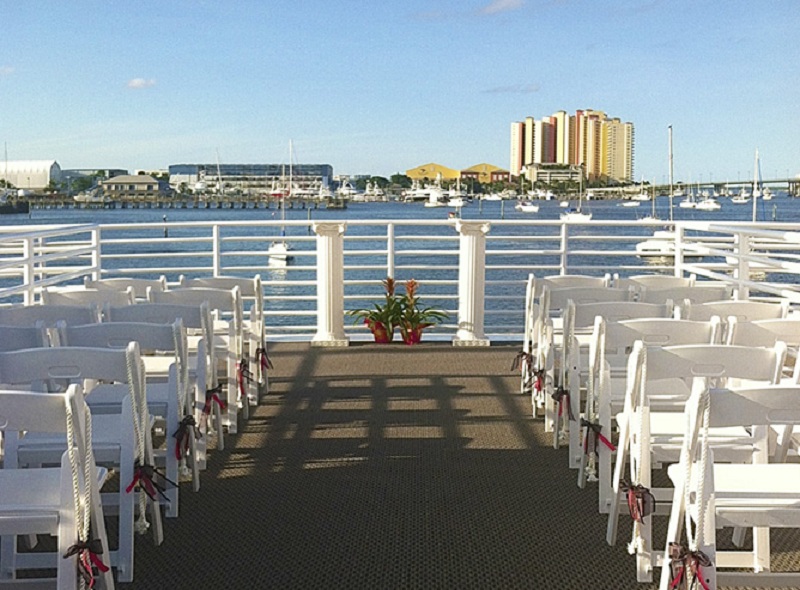 Photo credit: Majestic Princess Cruises