Imagine antique cars or race cars as the backdrop to your South Florida wedding. It's very 007.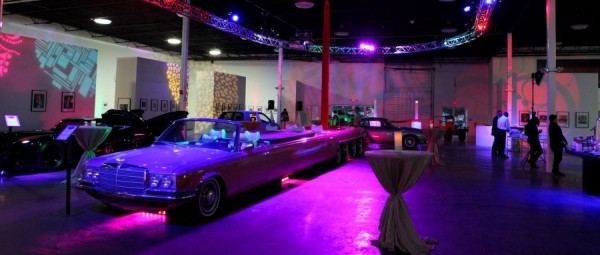 Photo credit:Dezer Collection
Motorcars and car museums are a chic, unique new way to provide conversation for guests, millions in décor at a fraction of the cost and well, visual entertainment for your wedding or social event. It certainly is a conversation starter. Here are a few South Florida car museum or racetrack venues to consider booking:
Dezer Collection: The Dezer Collection offers fun-loving yet sophisticated spaces that will astonish your guests including The Dezer Showplace with 25,000 square feet of adaptable indoor space. Here guests will dine and mingle amidst a multimillion dollar collection of the most exceptional automobiles in the world. With rooms to accommodate 50-2,000 guests, meeting executives available to assist with every detail, and a convenient location- a short distance from all major roadways this venue is the perfect backdrop to make your next event a success.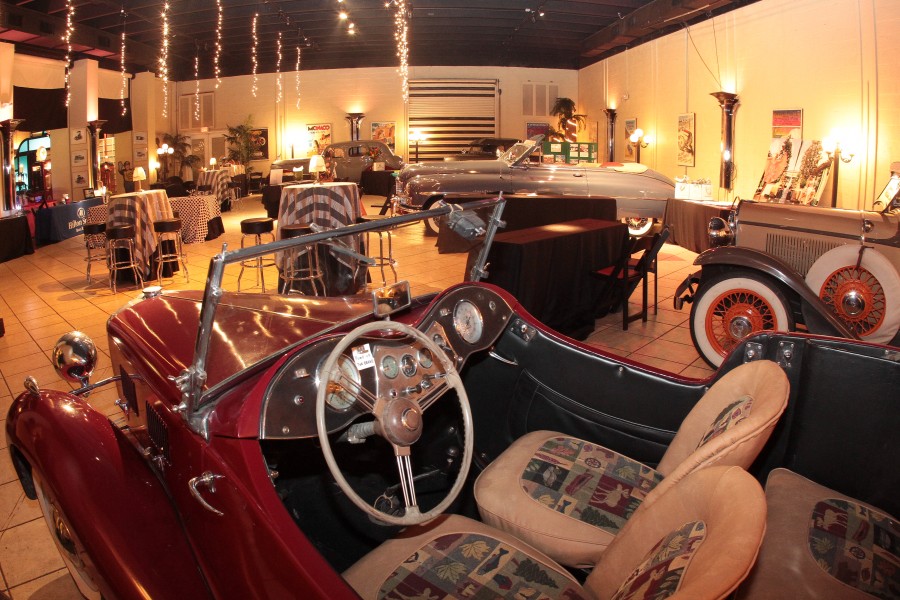 Photo credit: Ragtops Motorcars
Gulfstream Park Racetrack: Grandiose and beautiful, lush, and tropically landscaped, Gulfstream Park Racetrack is a dramatic setting that sets the perfect mood for your magnificently unique South Florida wedding or event.
Ragtops Motorcars: Ragtops has a magical effect on everyone as they enjoy our special events playground filled with auto memorabilia and a great collection of vintage cars, valued at over two million dollars. Our 8,000 square foot facility will accommodate your group with a progression of two rooms for cocktails, dinner and dancing.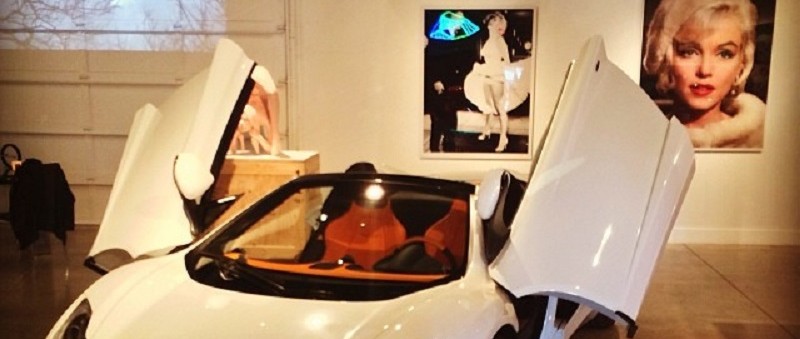 Photo credit: Toys for Boys
Toys for Boys: Toys for Boys Miami is focused on giving its clients the opportunity to enjoy the 3,000 square foot space raw or fully equipped with some of the most extravagant one-of-a-kind luxury artifacts, unveiled behind closed doors.
Xtreme Indoor Karting: Invoke your inner child with 90,000 square feet of excitement (45 mph go karts, a full service sports bar, arcades, mini-golf, private rooms and laser tag), Xtreme Indoor Karting can cater to any special event or party you have in mind.