Palm trees line the path to your arrival at Longans Place in Miami for your South Florida wedding. Small twinkling lights outline a silhouette of the tiki hut at night in the distance as a waterfall reflects the moonlight.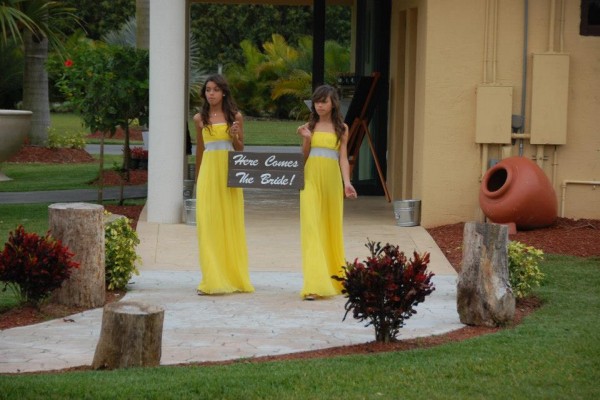 The faint trickling sounds of water cascading from a large embellished stone fountain at Longans Place can be heard along with the muted chatter of your South Florida wedding guests in the background. Imagine immersing yourself in the tropical ambiance of the tiki hut while enjoying a toast to your wedding. The tiki hut is a great location for cocktail hour or an intimate sit down wedding reception. In fact, this unique Miami wedding venue, has it all!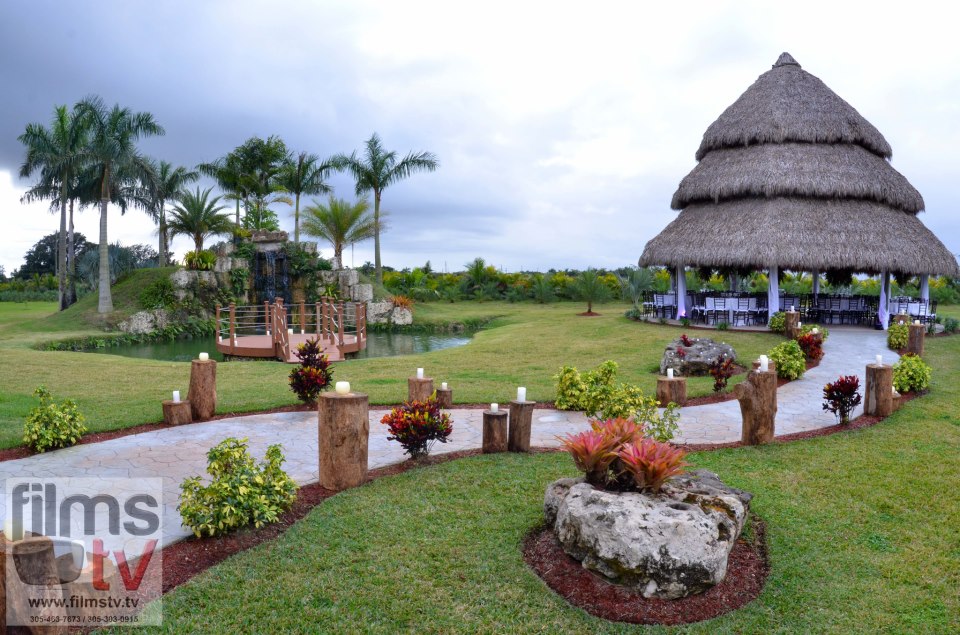 Photo credit: Films TV
Longans Place makes it easy to enjoy the peaceful, spacious natural surroundings and beautiful views of its well-manicured grounds. In addition, the venue has an indoor facility that can be customized to your own South Florida wedding style and colors for the reception.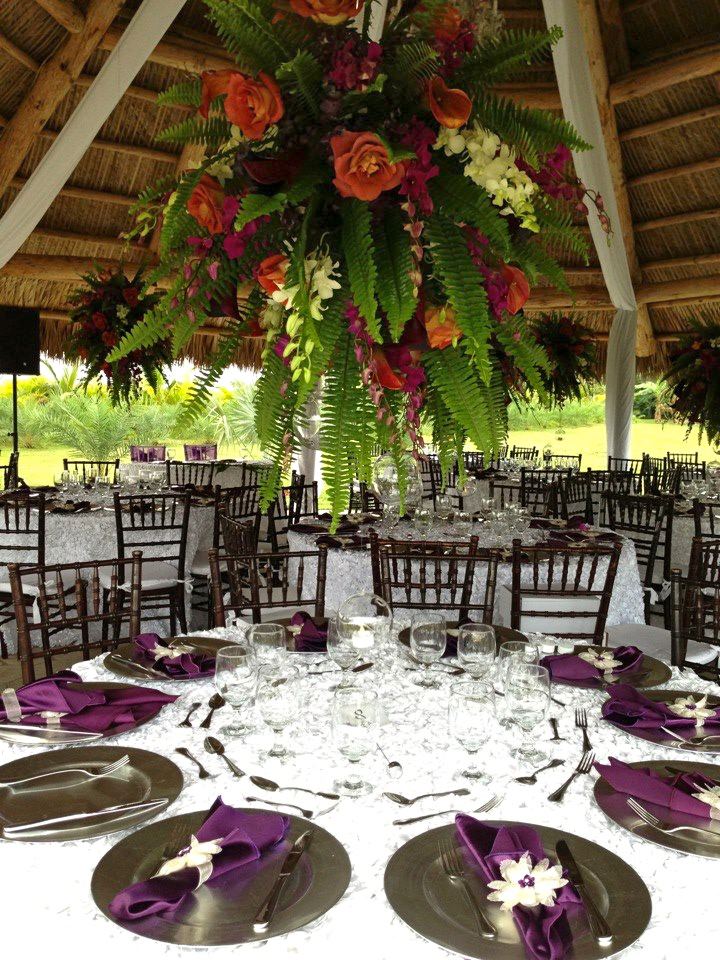 Photo credit: Films TV
The staff at Longans Place also offers wedding packages.
15255 SW 200th Street, Miami, FL. (305) 735-1514
Searching for the perfect South Florida wedding and event venue? Click here! Searching for event professionals? Click here!