Don your wide-brimmed Kentucky Derby hat and toast to your South Florida wedding with some mint juleps for an Old South wedding at Casa Reta.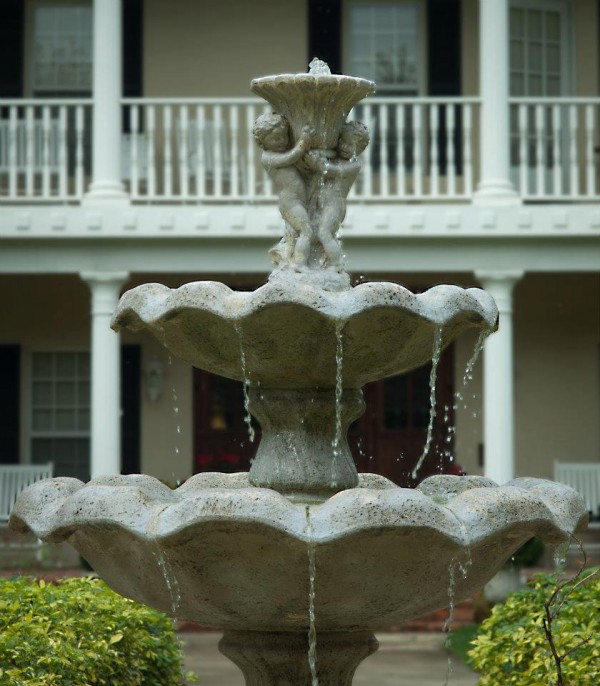 Casa Reta is that special South Florida wedding venue that takes its guests back in time to the Old South when majestic columned manors
set the scene for social grace, tradition and a few mimosas and parasols in between.
Casa Reta's iron gate entry leads to the estate that is known for its spacious front veranda and 300-year old grand stained glass doors. The
horse and carriage marker and flowering yellow-centered white Mandeville's decorate its front lawn entrance.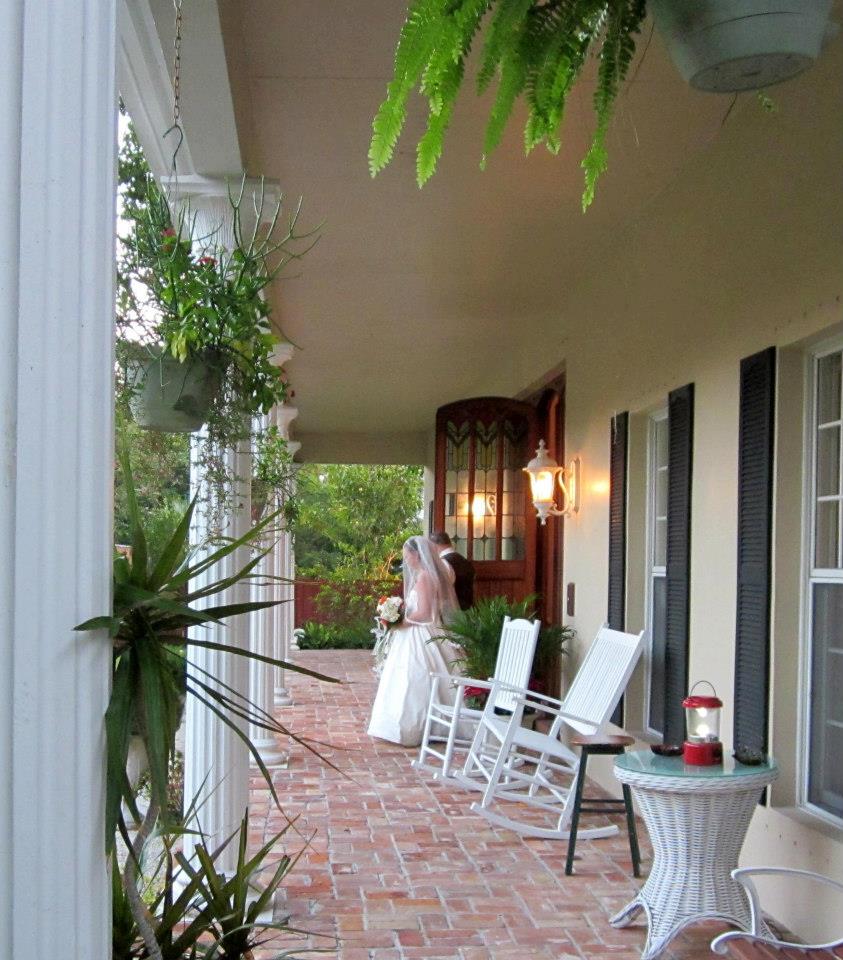 Photo credit: Casa Reta
"The architecture is reminiscent of old southern plantation homes in the South with a balcony and spacious lawn in front," said Manager
Reta Grant. Couples are simply drawn to Casa Reta. "They like the casual 'Old South' setting instead of a hotel setting," said Grant. Its front
veranda is an inviting and cozy spot to relax on rocking chairs or socialize with guests. Or, it can be transformed into a lovely ceremony
backdrop. It also provides the ideal setting for wedding photographs with its brick steps, stately white columns and stunning front doors.
"Most couples like the curving staircase for photo shoots and the 300-year old stained glass doors," Grant said.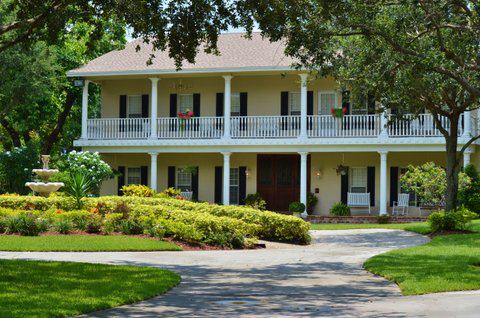 Photo credit: Casa Reta
Inside, guests are greeted by a romantic wrap-around Scarlett O'Hara staircase. A baby grand piano awaits musicians in the rotunda
while the wood-burning fireplace sets the mood and the glow of a fall or winter wedding. The venue allows for a 250 guest list.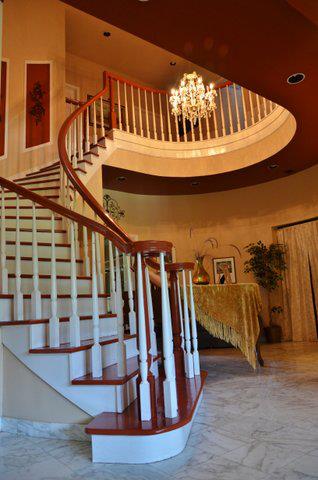 Photo credit: Casa Reta
French doors lead from the bar to the back veranda with its lush flowering plants. Outside, its well-trimmed landscape is home to a detailed
ceramic fountain and mature oaks that offer shade from the tropical South Florida sun. The backyard grounds provide ample room for a large
tent capable of accommodating 200 guests including a dance floor. The alcove by the barn is typically used for a band or DJ set up. Out back,
be sure to look for the horse in the adjacent pasture that occasionally strolls the grounds to the delight of many children.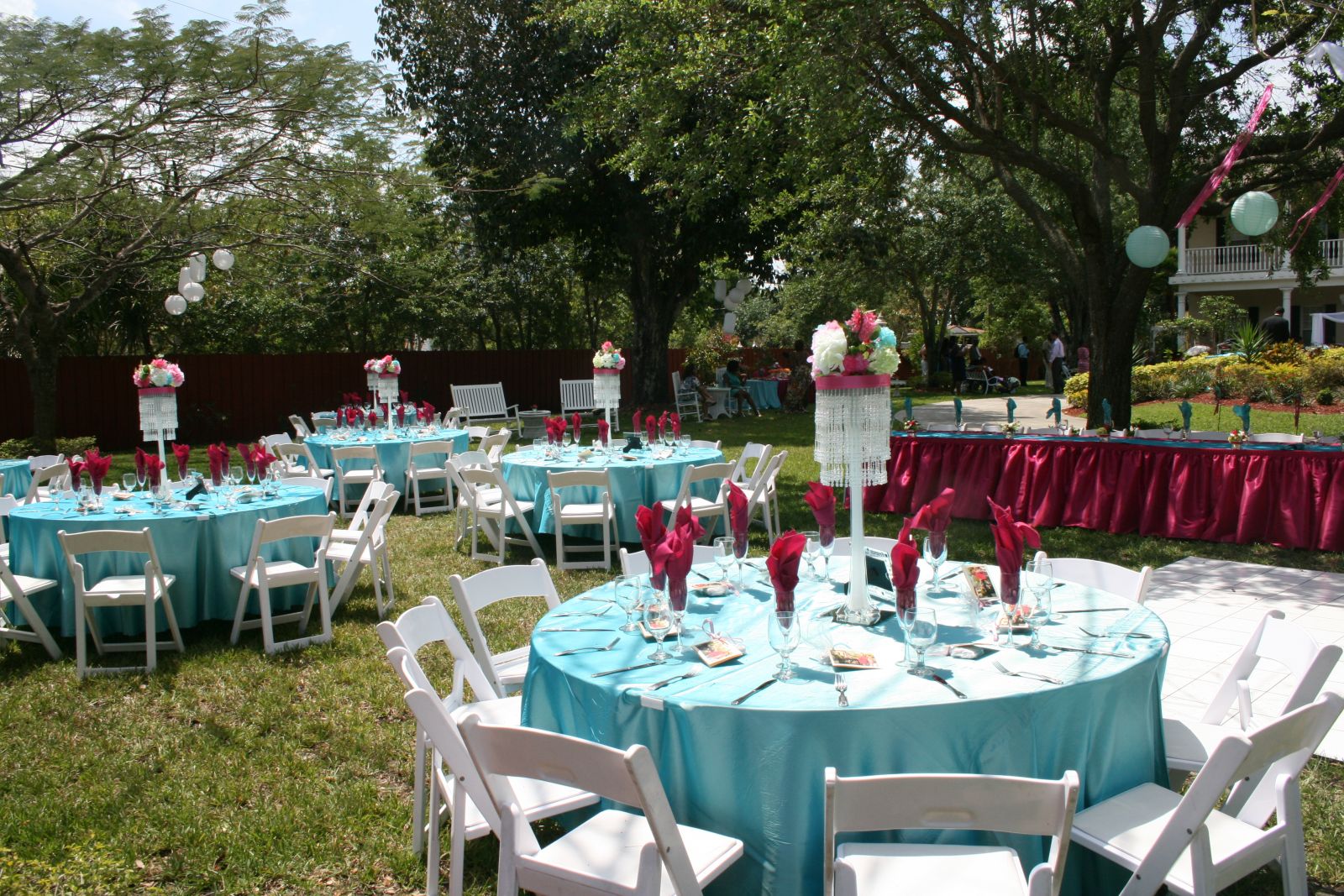 Photo credit: Casa Reta