This week we are featuring some of our favorite venues in Miami-Dade County, Florida!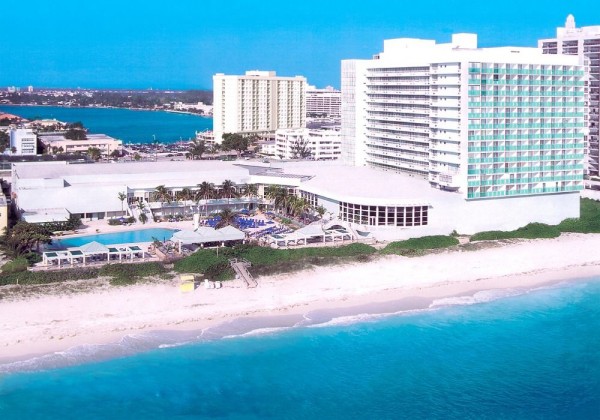 Photo Credit: Deauville Beach Resort
Lou La Vie Gallery: Lou La Vie Gallery is "a vibrant art gallery" featuring "an amazing collection of cars." This Miami wedding and event venue has multiple levels and 22,000 square feet which can "accommodate a variety of events."
Turnberry Isle Miami: A Miami hotel and golf course, Turnberry Isle features "countless romantic locations - from a majestic ballroom gala or even overlooking the signature 62' landscaped waterfall... Timeless architecture, marble inlaid walkways, and classical fountains... Striking coffered ceilings, large arched glass doors, wrought iron light fixtures, and wall treatments with intricate mosaic patterns welcome your guests as they arrive."
Christy's: Christy's is a Miami restaurant and wedding and event venue that has been "A local landmark for 30 years" and caters all kinds of special events. They can "make your special occasion extra special with our great food and exceptional service."
SeaFair Miami: SeaFair Miami is a unique wedding and event venue that is "groundbreaking in scale and ingenuity... the world's first megayacht event venue..." and "stretching 228 feet long and towering 57 feet above the water... SeaFair offers entertainment options custom tailored to your event."
MAPS Studio: A venue in South Beach's South of Fifth Street neighborhood, MAPS Studio is "a 7,000 square foot utopia for any event large or small. Having worked with the top brands and celebrities in fashion and entertainment, MAPS has now expanded its role by adding hospitality and event space rental to its roster of already extensive services." the venue features "a blank canvas for any event planner to create the perfect atmosphere for every affair. A lush, main entry landscaped with greenery and canopied trees gives the relaxing tranquil vibe of a zen-like environment."
Cauley Square Historic Village: Cauley Square Historic Village is a historic Miami wedding and event venue. The village dates back over a hundred years and features "10 acres of lush tropical gardens, foliage, plants and flowers, birds, fountains, sculptures, private patios and a labyrinth of antique and specialty shops... several garden areas available for rent with large brick paved open spaces surrounded by massive shade trees covered with white lights, old-fashioned cottages, romantic iron wrought park benches and shaded garden paths."
Deauville Beach Resort: A waterfront resort wedding and event venue in Miami Beach, at Deauville Beach Resort "you may choose from our three ballrooms, banquet halls, and an extensive poolside function area for outdoor events... your personality, style, and taste should come through in every detail, from decoration style and color themes to music choice."
LaJolla Ballroom: This Coral Gables wedding and event venue is described as "an elegant new venue conveniently located in the heart of Coral Gables. This beautiful landmark was built in 1928 and its external structure retains all the beauty and elegance of the era." The interior of LaJolla Ballroom has been completely renovated, and the venue's staff can help make your next special event one to remember.
Yardbird Southern Table & Bar: Yardbird Southern Table & Bar is a Miami restaurant described as "a house of worship to farm-fresh ingredients, classic Southern cooking, culture and hospitality" where they are "serving up the freshest, most inventive takes on regional Southern fare seven days a week with a foot-stompin', soul-healin' brunch on the weekends."
Barnacle Historic State Park: This historic wedding and event venue is in Coconut Grove "on the shore of Biscayne Bay... an oasis in an urban setting." Barnacle Historic State Park is available for all kinds of events, and "creates the perfect background for any event."
Check out 6 Fun Dessert Options for Your South Florida Wedding!
Still searching for your perfect venue? Click here! Looking for amazing vendors? Click here!