Studio 743 is unlike any other venue in Miami Beach.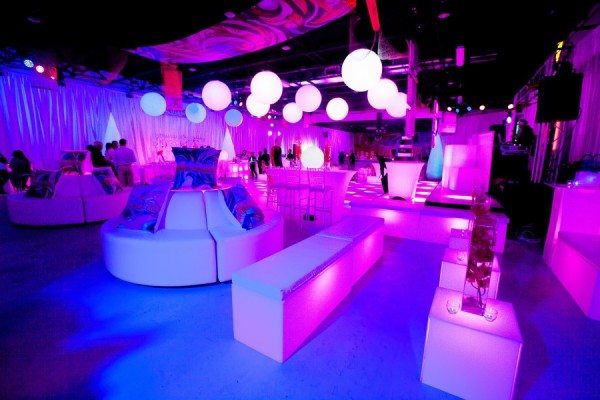 The waterfall entrance is dramatic and beautiful. Clients love it and often use it as a backdrop for photos for their South Florida wedding.
Our most notable feature is that we are a blank canvas; a party planner's dream. The space can be transformed into whatever the client dreams up. The possibilities are endless.
I always encourage clients to put some thought into what type of theme they are interested in for their South Florida wedding at Studio 743. Since our space has high ceilings and a very large roll up garage door for load in, clients are able to get large décor and furniture pieces easily into Studio 743.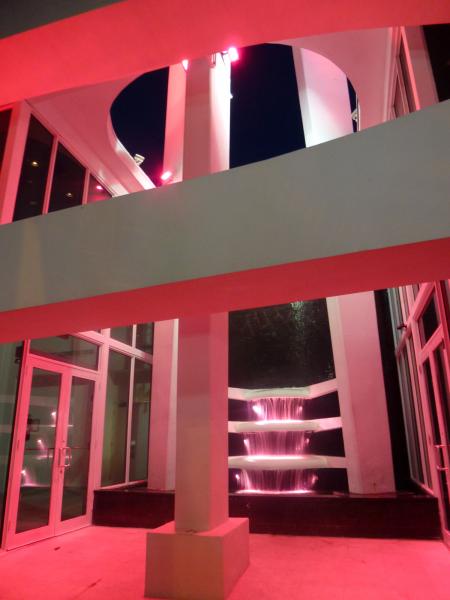 The venue comes with a gorgeous Chauvet lighting system which can be custom set to the client's color theme. In addition to the interior being easily transformed into anything a client can dream up, the exterior of the venue is a Miami Beach landmark with its modern and sleek design.
Still searching for your perfect South Florida wedding or event venue? Click here! Searching for event professionals? Click here!